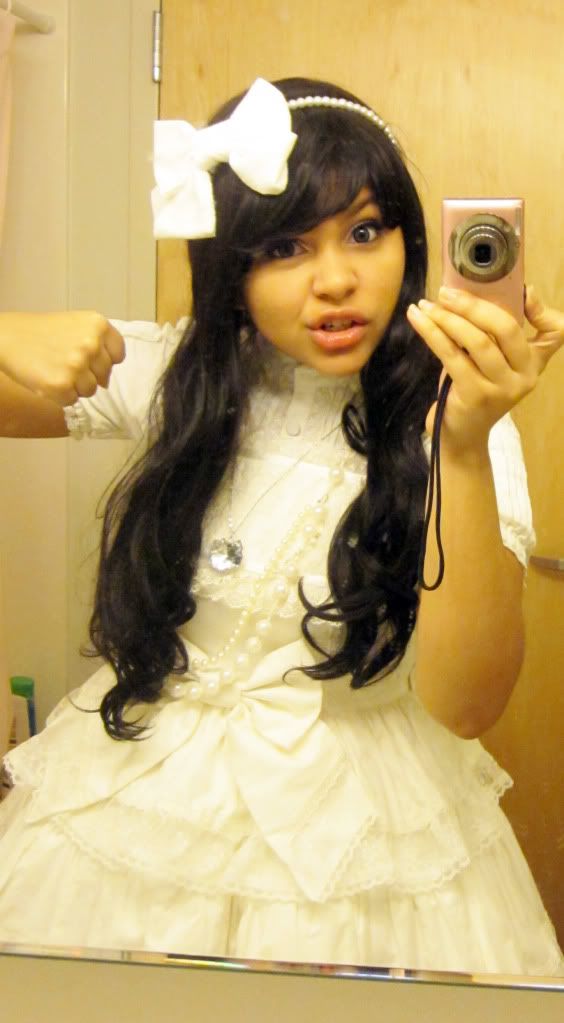 I wear wigs often nowadays, haha... I have two, one not pictured, that I alternate between. But that up there's what I look like normally. I love wearing white, bahaha.. and I'm almost always asked "what are you dressed up for?" ... i just like looking nice all the time ;_; I don't even own jeans or sweatpants xD slacks and skirts for me!
Oh God, I wake up with the worst hair.. the obligatory apology for mirror shots and some iffy quality pictures goes here.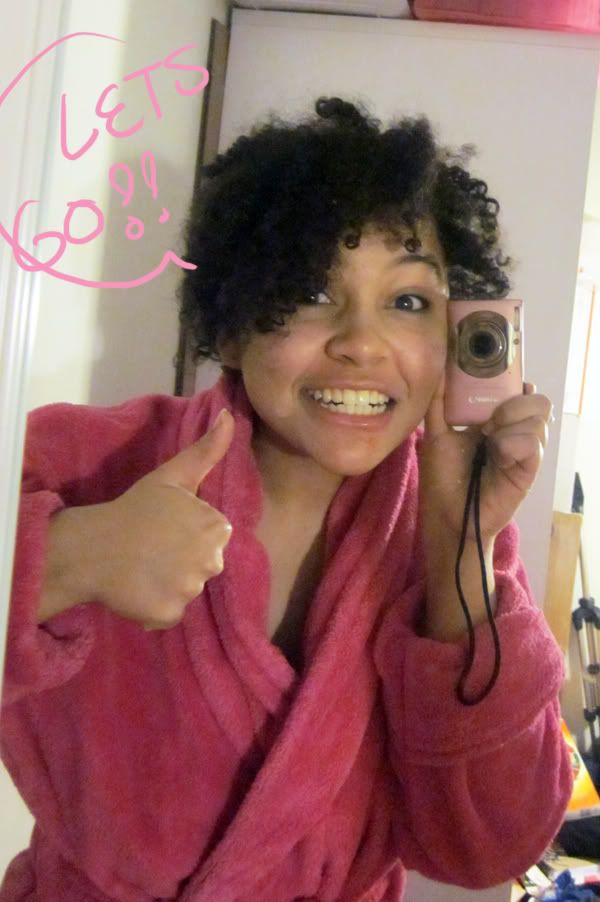 Oh, I usually have glasses..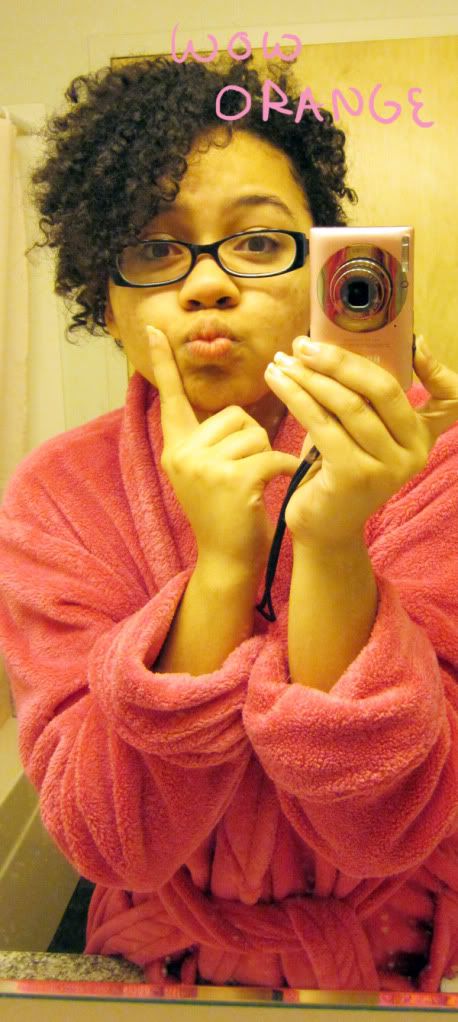 To begin I actually put on half my clothes before makeup, because I don't want to get makeup on anything putting it on in a stupid way or something. I keep a t-shirt on for fallout from eyeshadow or if i wipe my face with my collar. stupid habit.
EITHER WAY, BEST PETTICOAT = DEAR CELINE. this thing is a MONSTER.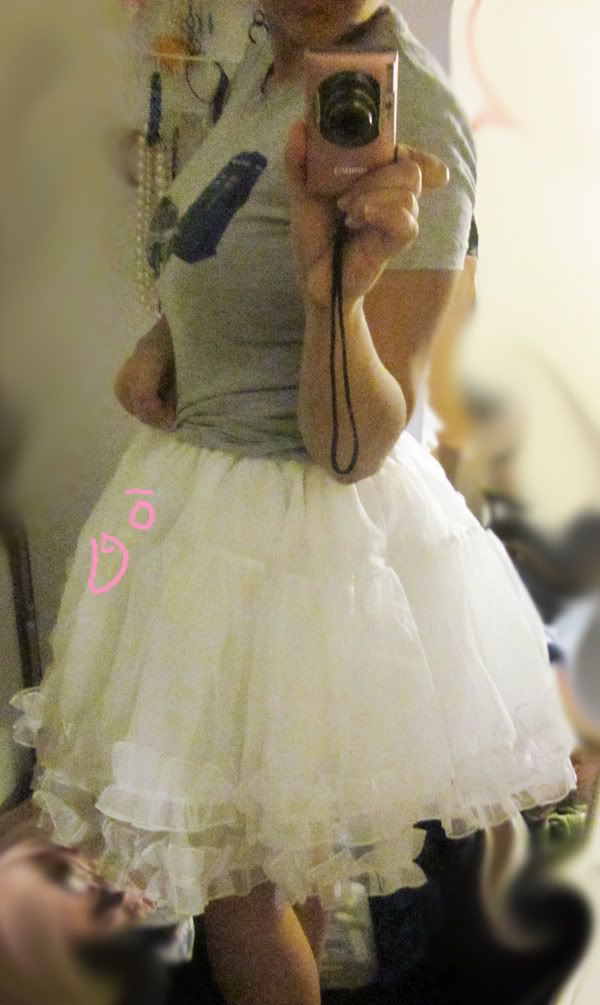 underskirt + bloomers + petticoat. I actually don't know why I even wear the underskirt, I just... like it... hahaha...
THEN WE ADVENTURE TO THE BATHROOM~! i like the light more for makeup shots. mothafcukin' best shirt ever, AMIRIGHT? time machines... crashing... into each other... /swoon~! anyways, i push back my hair with a headband in these. it's messy anyways hahaha
My arsenal~ /abusingtilde.
Foundation: Mac studio fix
Eyeshadow: Used the silvers and black for this, coastal scents 88 colors, original. it's a steal for $25, and very pigmented. I think it's comparable to high end makeup, and it's a fantastic starting set if you don't want to spend a ton, but you LOVE eyeshadow.
Kohl eyeliners: Mac, Fascinating and Smolder
Eyelashes: some cheap offbrand haha, and Duo eyelash glue (not pictured)
Brushes: Bare Escentuals Full Flawless Face, Mac #187 & #224, Eyeshadow brush from eco tools or whatever. Too much fallout with this one for me, so don't get it haha..
Others: Urban Decay Primer Potion (please get this if you don't have it. trust me.), Maybelline Colossal Volume Express Mascara, Mac Moisturizing spray or whatever they call it. setting spray.. something.. and like 5 bobby pins not pictured haha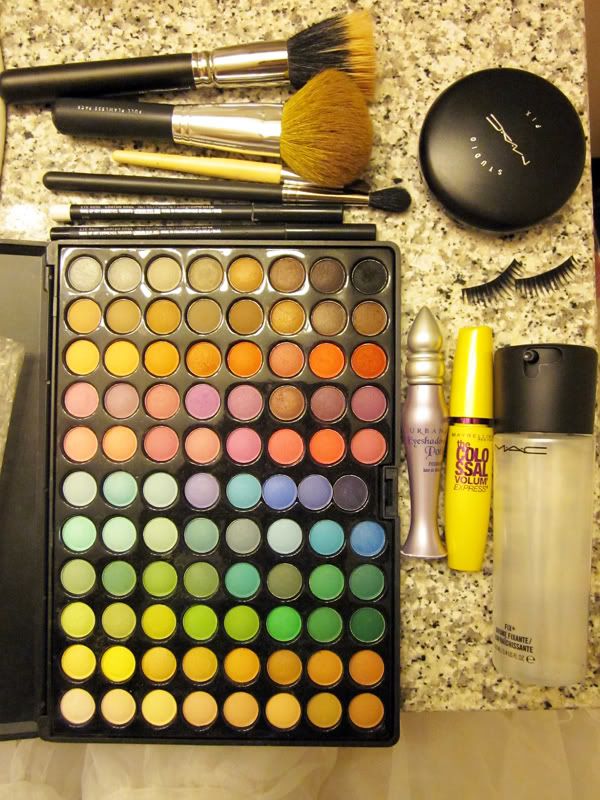 contacts initialized! thatdoesn'tmakesense
then eyeshadow!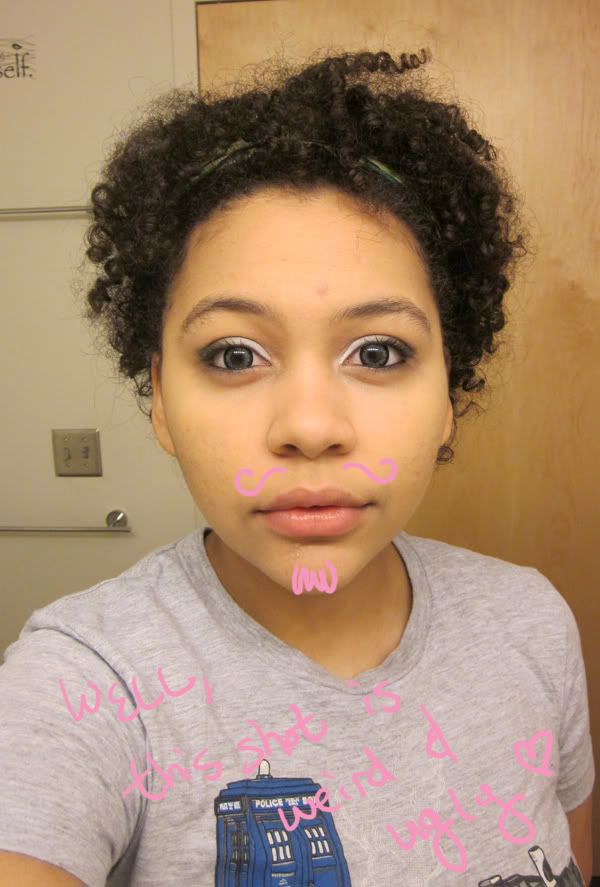 MY FAVORITE PART <3!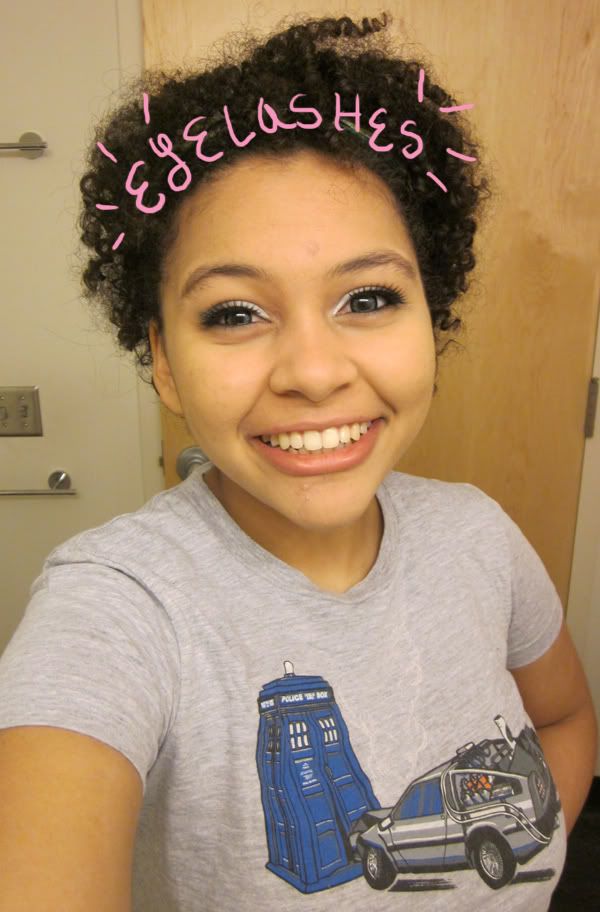 These are... candy.. magic.. in gray? king size? something like that. I got them from honeycolor.com <3 I have two other pairs from them, and let me tell you, I LOVE their service. and I never found contacts to be comfortable the first time I tried normal ones, but my circle lenses are my babies now c: plus they're prescription!



Tights under thigh highs make them stay up, plus I get a more opaque look other than tights/lace alone that compliments my coordinate more this time, in my opinion. i only put everything on one leg to show the difference c:


then shit gets serious...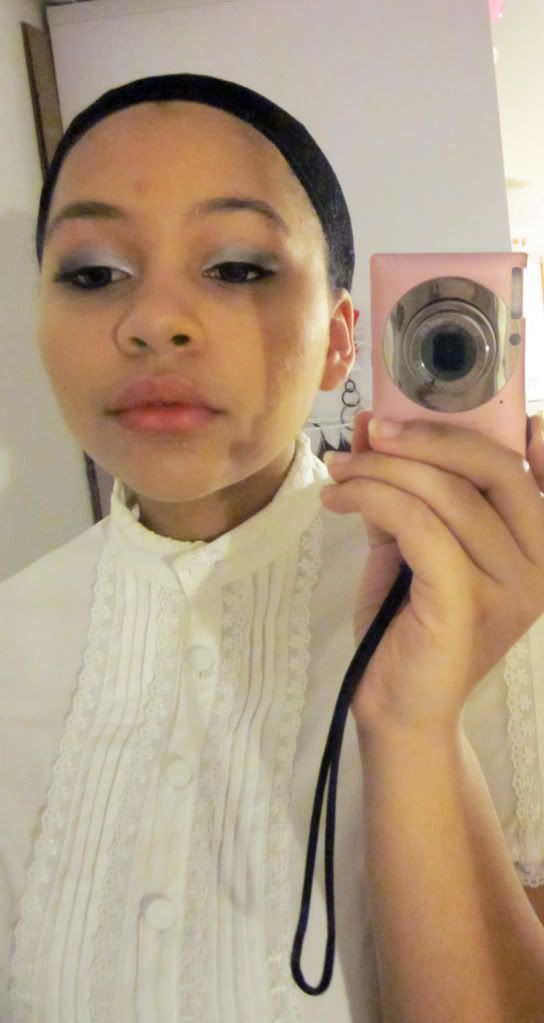 add gabalnara wig... myprizedpossession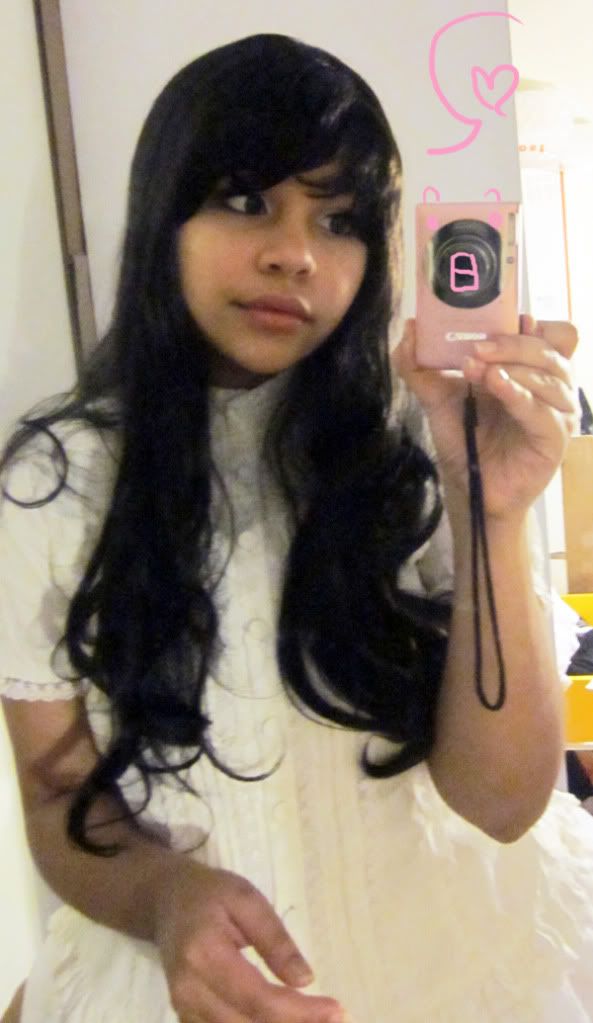 Before Petti (i wish I could show you how wonderful it is in real life...)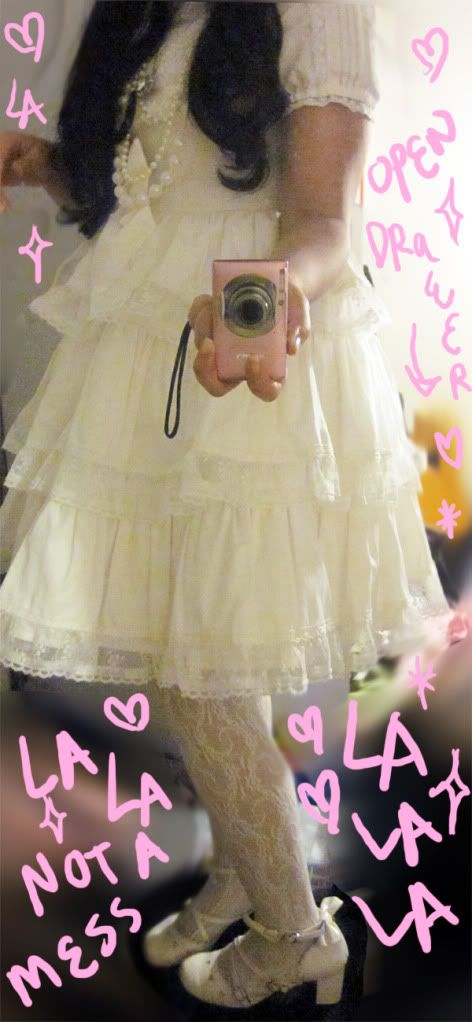 ... After! Photos don't do it justice. Oh, I'm 5'2", so everything I have is a little longer than i like on me ;_; at least i know I don't have to worry about AP getting shorter though, LOL. I like above knee skirts/dresses on myself, so.. but tall lolitas will hate me if i say i want them even shorter xD;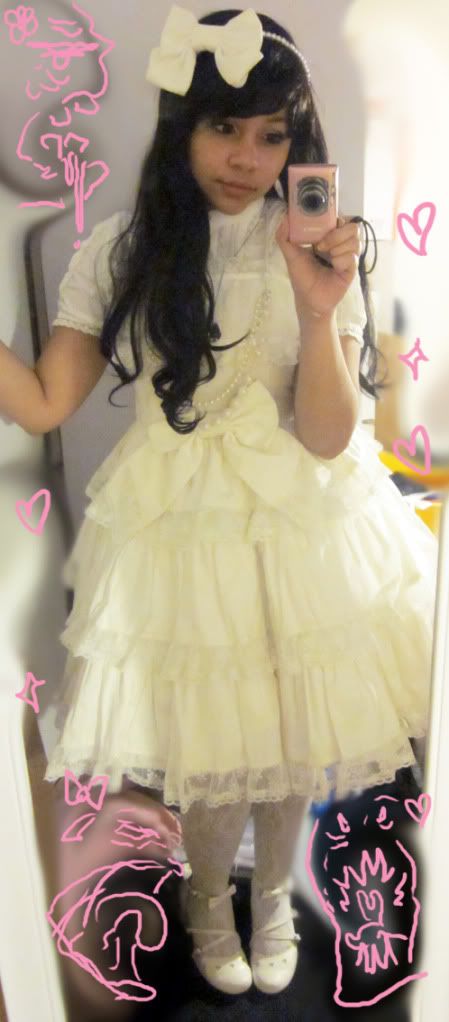 accessories! damn I should have made these images the same size ahaha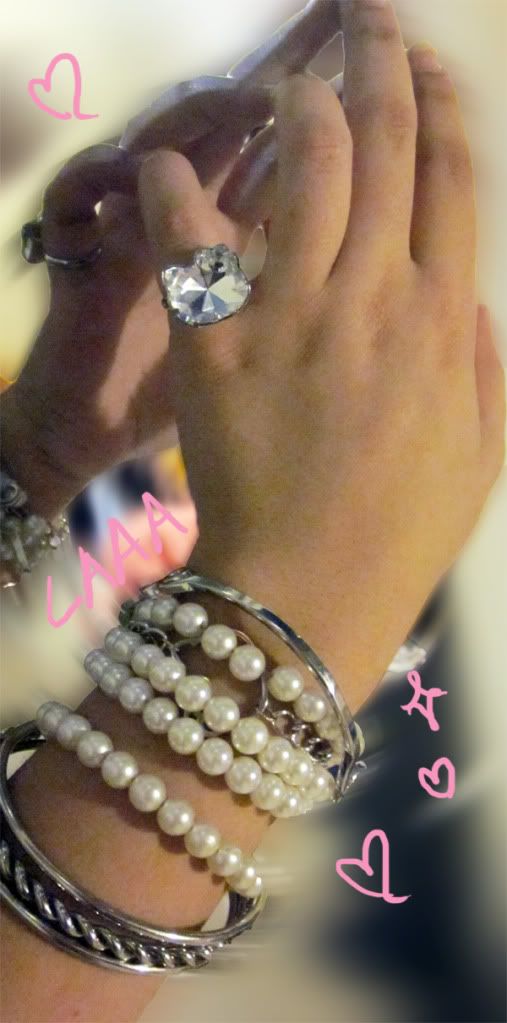 can we see more huge smiles in lolita? I hardly ever see anyone's teeth, haha!


shit..


KBAI THANKS FOR TOLERATING ME~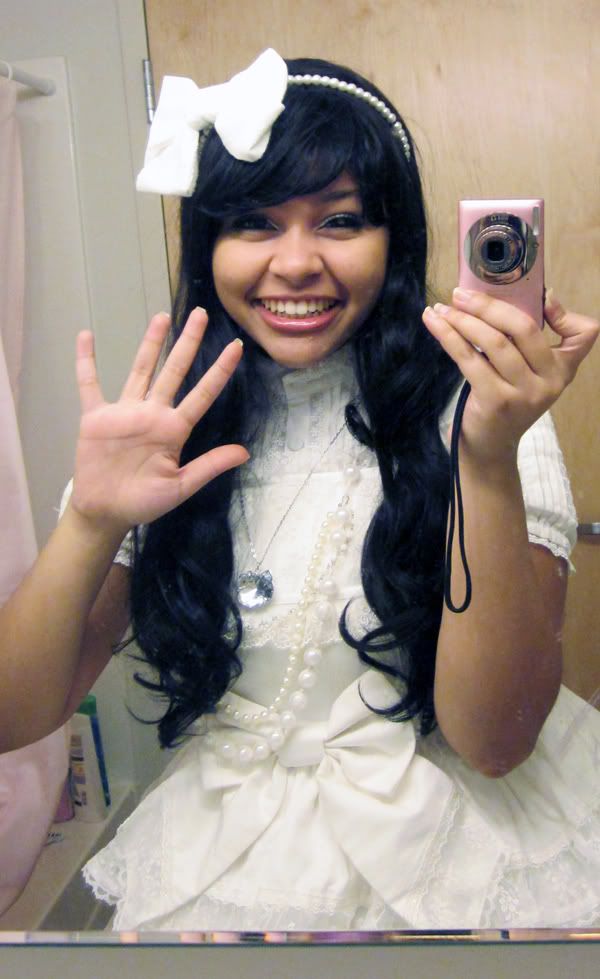 Blouse: Metamorphose Lucky Pack
JSK: Angelic Pretty, Rose Garden
Undergarments: Not sure about underskirt (bought it on the sales comm), Bloomers from Talia (lol...........), Dear Celine
Tights/Thigh highs: Offbrand (I forget and Charlotte Russe, respectively)
Shoes: Secret Shop
Jewelry: Sanrio, Forever 21, etc.
Headbow: ... the bow that came with the roses on the jsk lol. I clipped them off cause they were pink and I love shiro, and I bobby-pinned it into a smaller bow and stuck it on a headband from Claire's, I believe c:
Wig: Gabalnara
EDIT: OKAY I TOLD MYSELF I'D REPLY TO EVERYONE woahhhh caps too lazy to backspace but it's starting to get hard to think of new ways to say thank you 8D... so ahead of time... thank you guys ahaha ♥ I'll answer specific questions still, but i don't want to seem rude xD;;; i appreciate everything you guys are saying, your compliments really lift me up~