Hi!! Here my first review, also my first post
I bought a shirt and a skirt from Lolita Princess(Taobao shop) using Yoybuy services because some forums said they are very good
My opinion of the service
-Communication 1/5 One of the problems of yoybuy is that you dont know the agent nor message him/her , just reply the messages
The agent that took my order needed 3 or more days to response my doubts, also, sometimes even ignored some questions and didnt refund me some money i pay extra for the page problem, so i was very angry with this
(Now im buying other things and the agent is better, maybe i was unlucky the first time)

-Shipment 3/5 They took a eternity to get the item, i dont know why (as said before, the agent almost said me anything) but when they send it to me using EMS i had the items in 1 week O_O, superfast service EMS


The package was so little that i dont know how they put in all
Now, item time!!!
Stock image
These pics are mine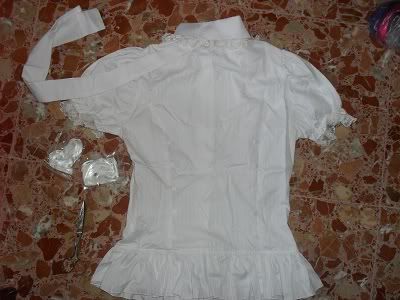 At first sight everything is alright
The ribbons are in small plastic bags, they give me 3 (one was inside the shirt) and one buttom replacement
The seams are perfect, nothing ripped , no stains, no loose threads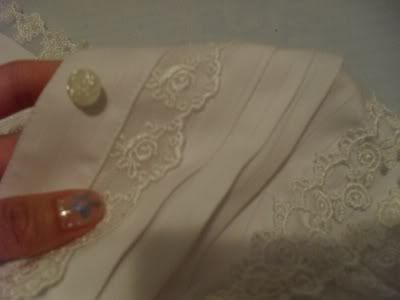 The buttoms are very cute, rose shaped .I was worried at first because they moved a lot, like bad sewn buttoms but they are well sewn
And more roses on the laces....
When i tried it on i felt my arms itchy
This is why....
The armband elastic has some like silver plastic shiny thing sewn, but no problems cause can remove them easily
Construction-Quality 5/5 Identical reproduction of the stock pictures, the size is like that the chart says. The fabric is very soft, not too thin, not too thick. Just the laces are comparable to bodyline ones,maybe a bit better. Laces are a bit stiff and feels rough. It's almost insignificant snag.
Stock image
http://img03.taobaocdn.com/imgextra/i3/26202591/T2yEBdXXz4NdNXXXXX_!!26202591.jpg
My pics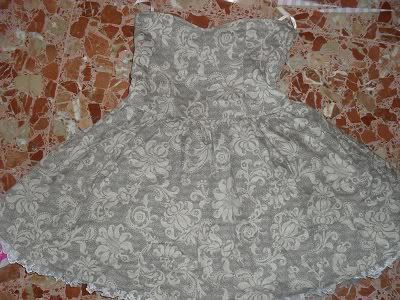 Tha ribbon was in a plastic bag like the shirt ones
It has linning and extra layers at the bottom (more fulliness!)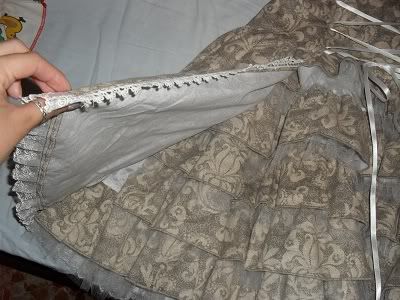 Construction-Quality 5/5 The fabric is a very soft velvet and the print the very beautiful.The fabric is also a bit thin but because of the extra layers can be used in winter though, cant say the same about summer....Seams well sewn, the zipper goes very well and almost invisible. The lace is the same of the shirt


So my conclusion is Lolita princess is really for lolita princesses, very cute, good quality and quite cheap.

.