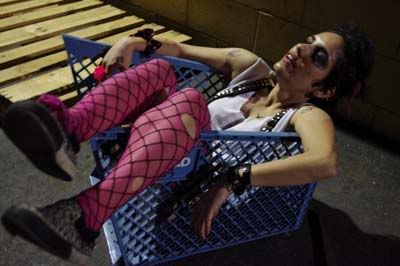 There once was a girl who liked to have a rough time.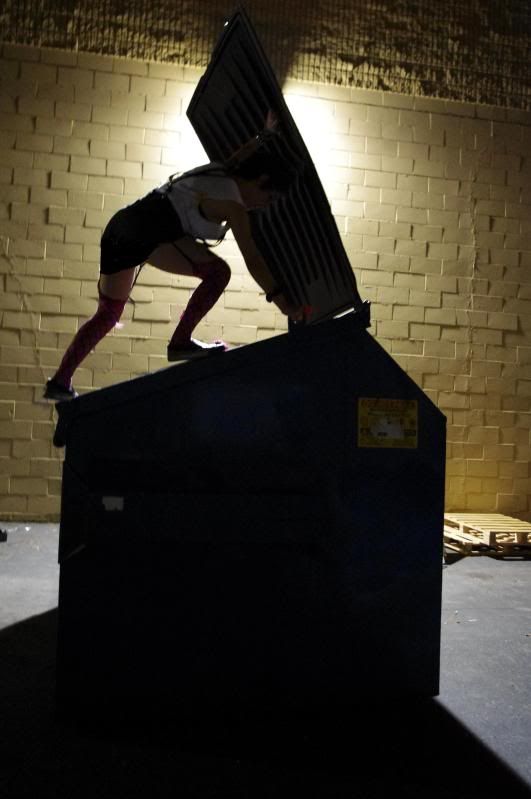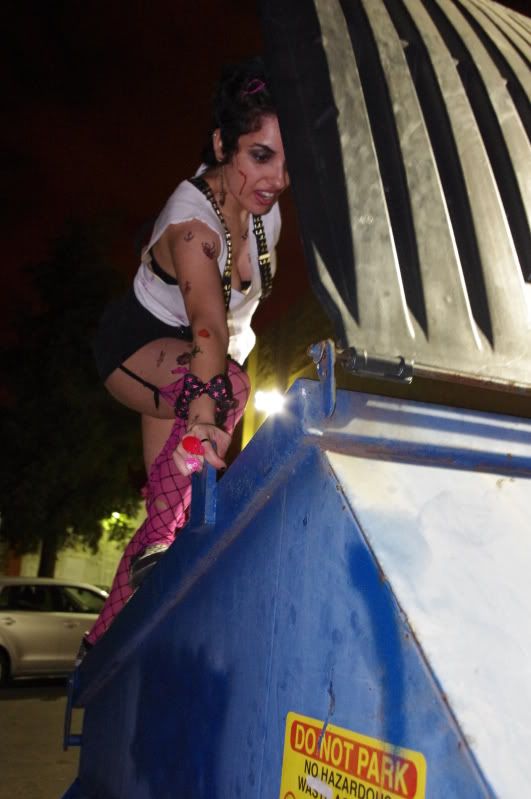 She had a few vices,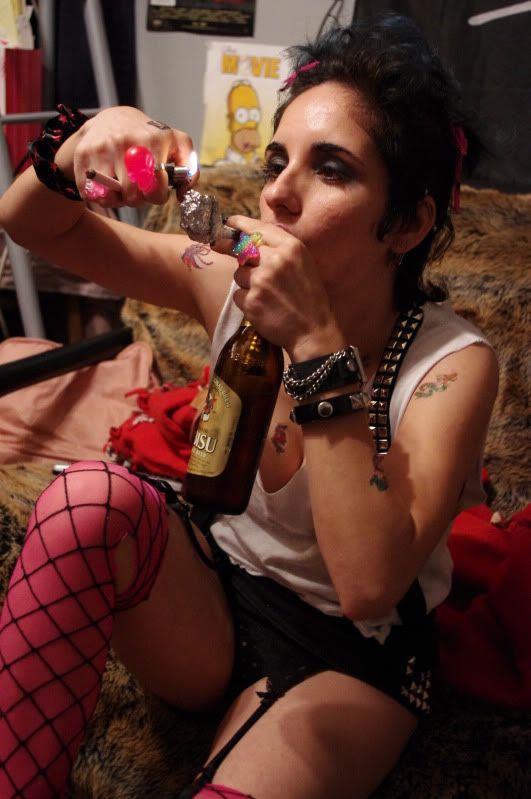 and did a lot of crime.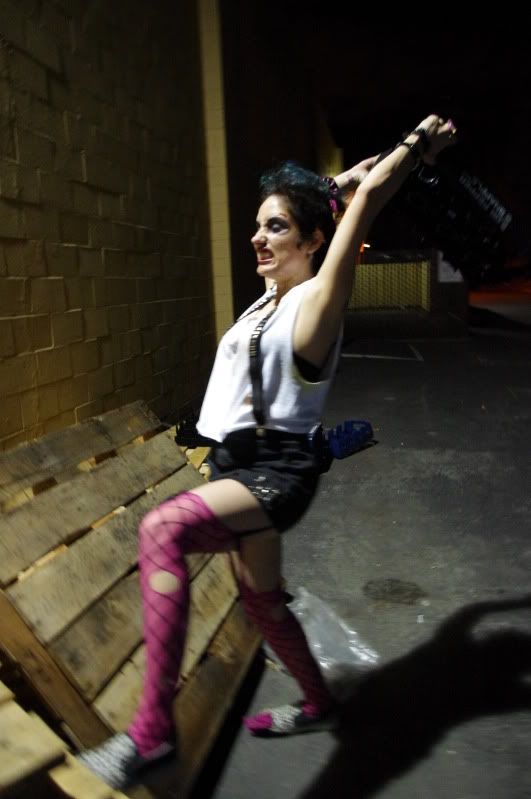 She provoked many fights,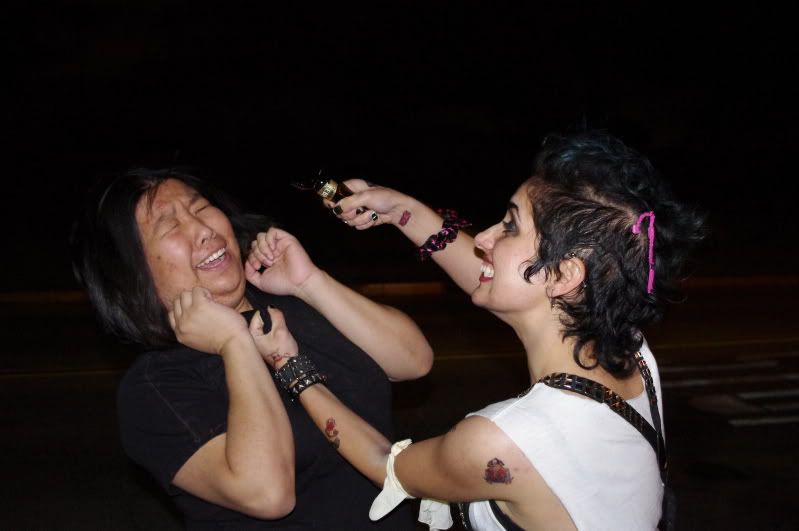 and usually won.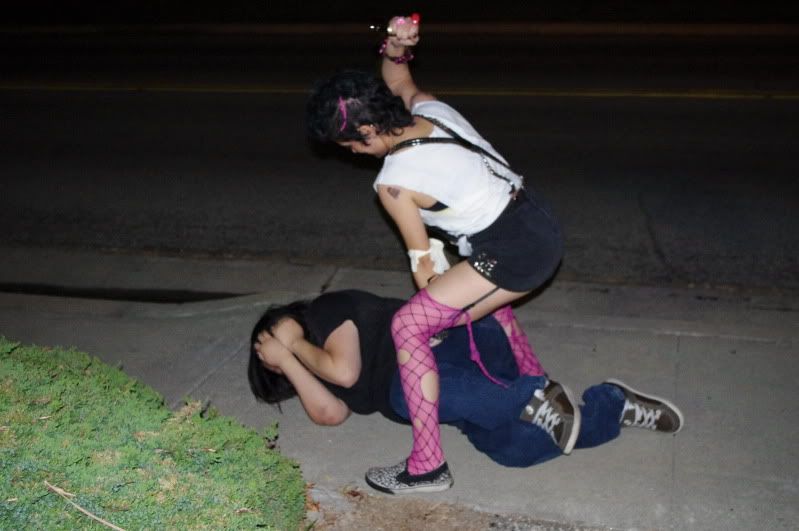 But one night, in the gutter, she said, "Fuck it, I'm done."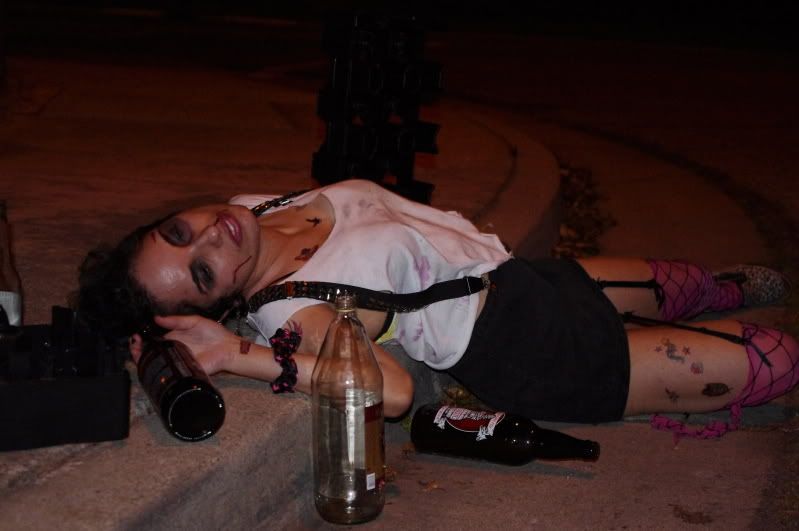 "Finally," said a voice beyond some fences.
"I thought you'd never come to your senses."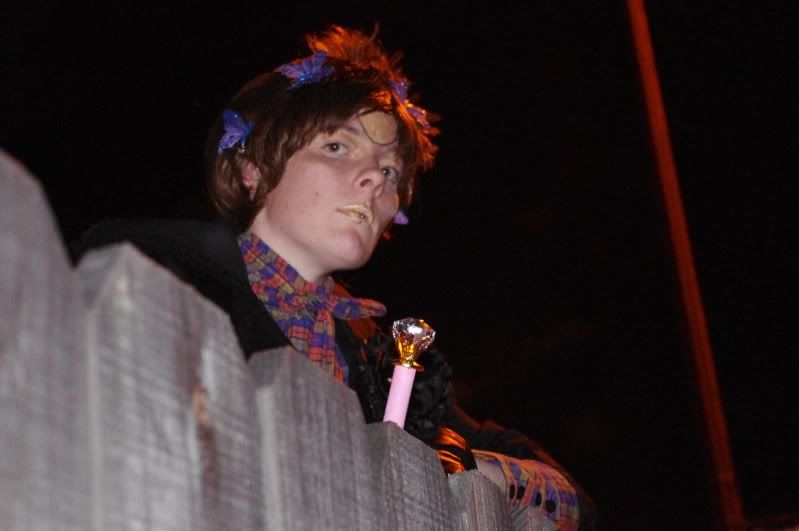 "I must've been beaten pretty bad by those thugs. That, or it was all those drugs."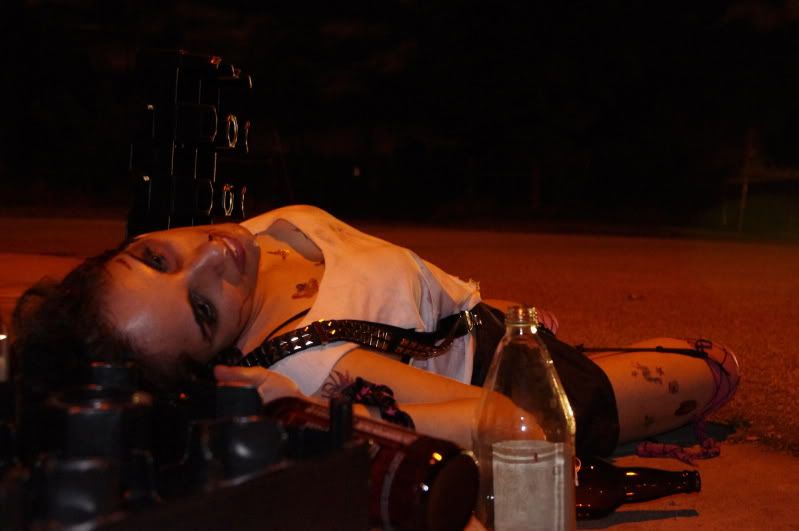 "I assure you I'm no crazy yuppy. To prove it, I'll turn this beer bottle..."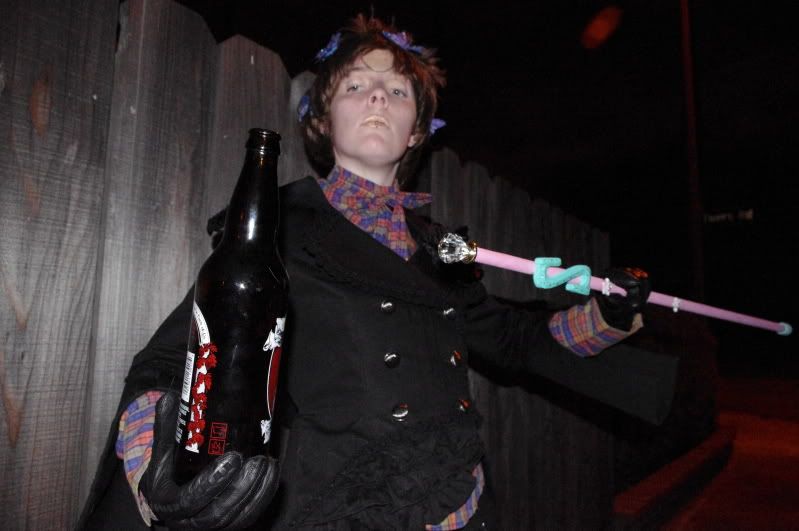 "Into a puppy."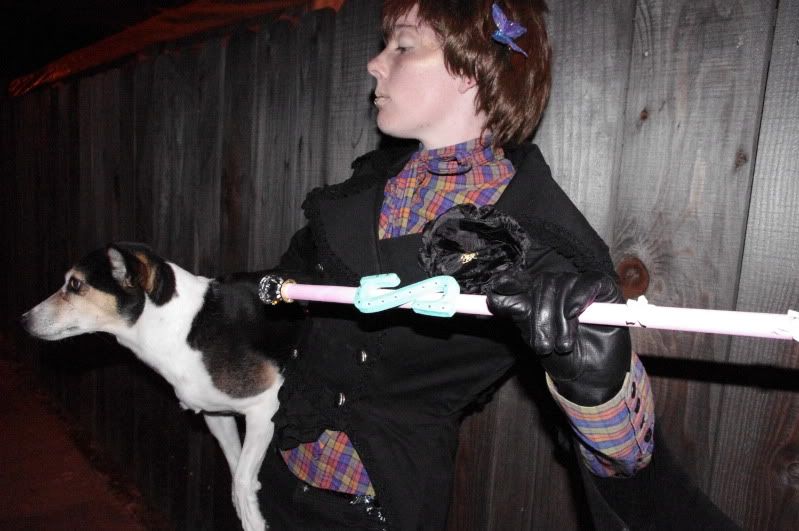 "Okay, David Bowie, I totally believe you."

"Wonderful. Now all I need to do, is say hamster, squash, poopy, kazoo!"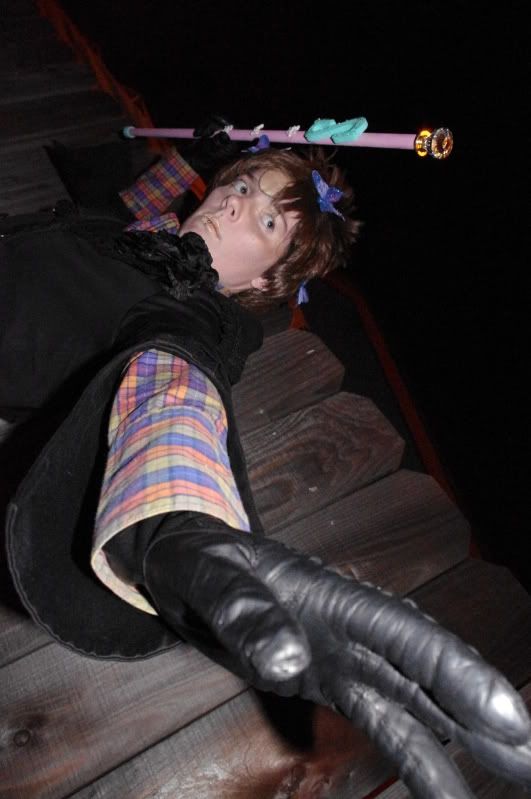 The girl awoke in another place,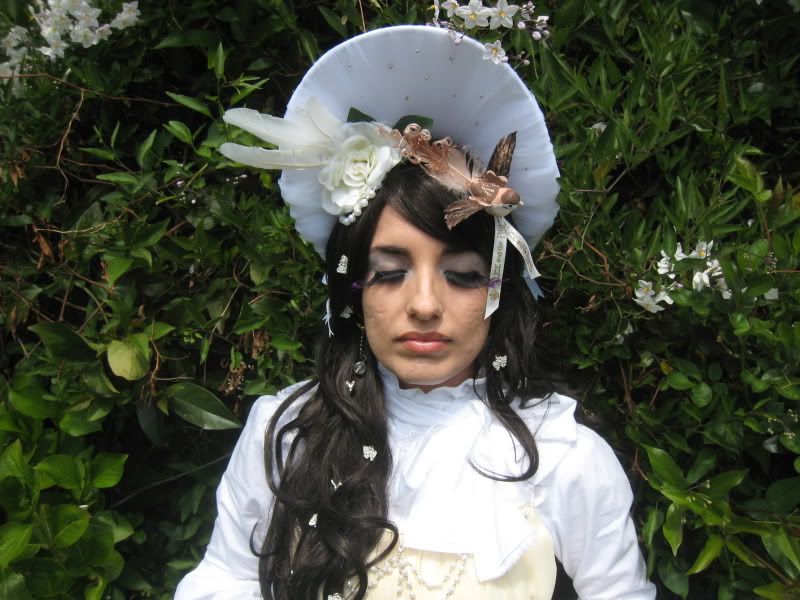 dressed in clothes with frills and lace.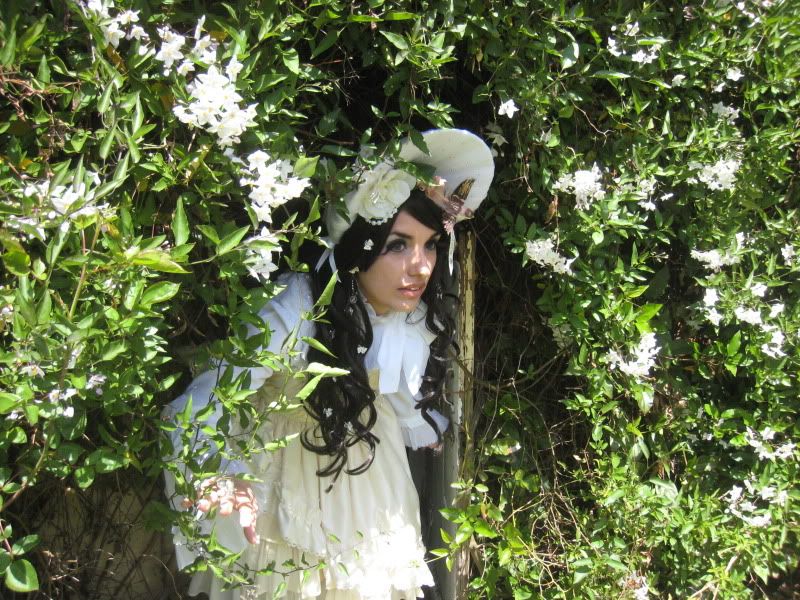 She found that she had lost her desire, to curse every morning and start a fire.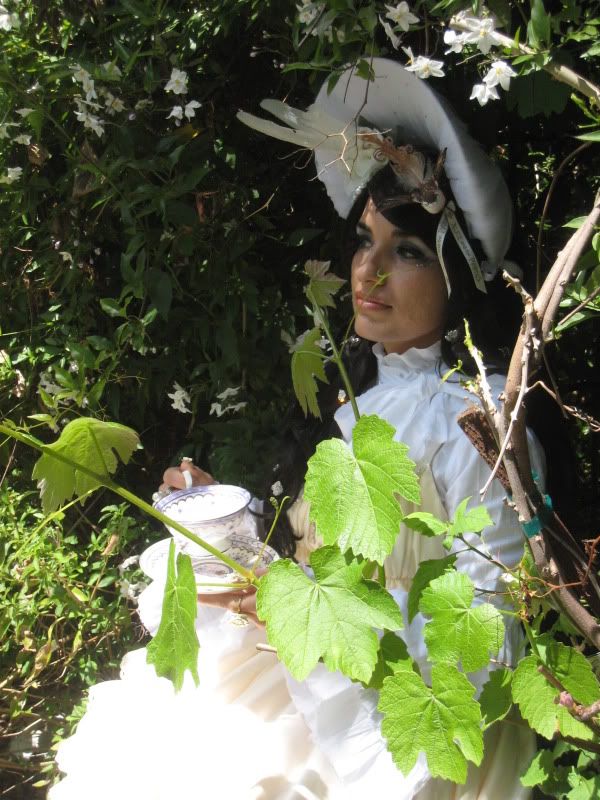 She wanted now to date nice boys, not go to punk shows and make a lot of noise.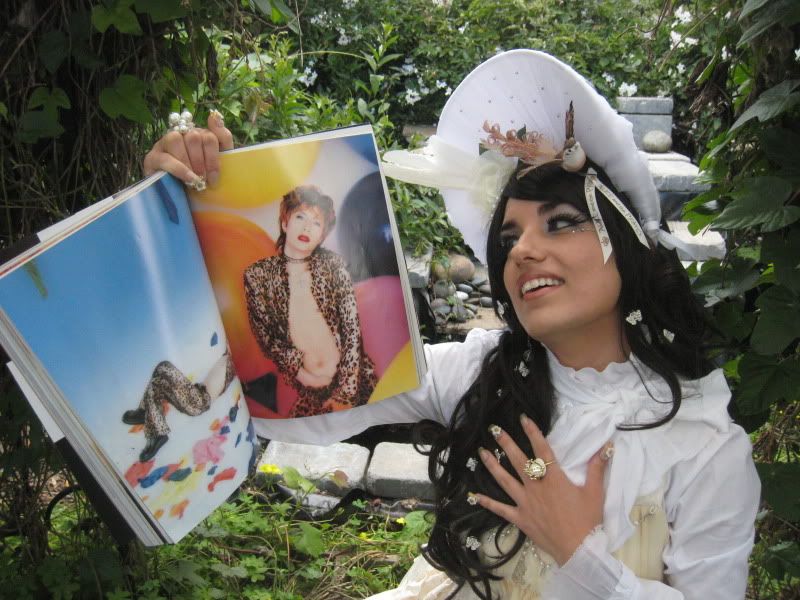 "I know I said that I was done."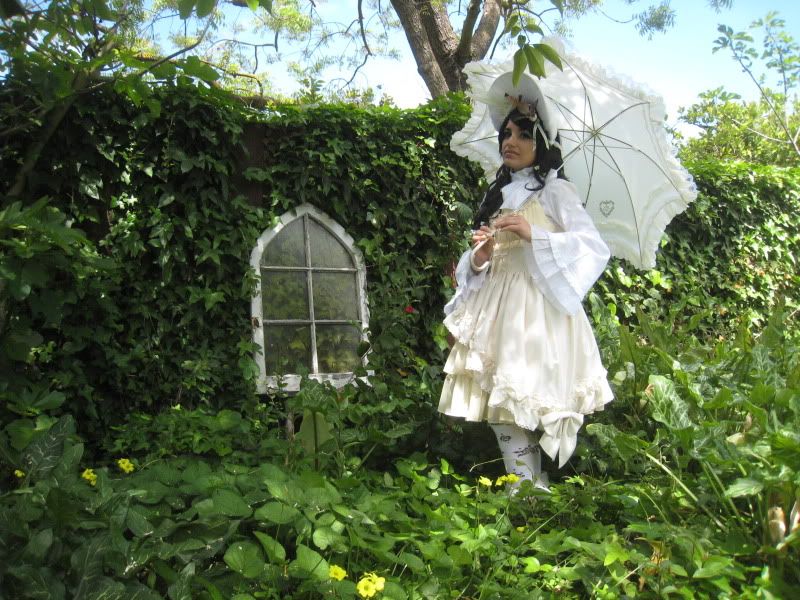 "But this life, hmmm, it isn't much fun."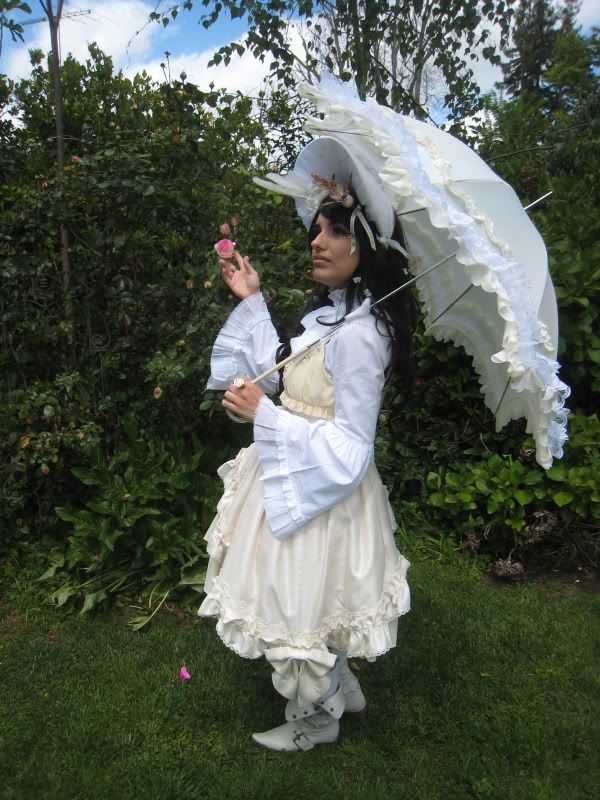 The Fairy Goddad appeared again.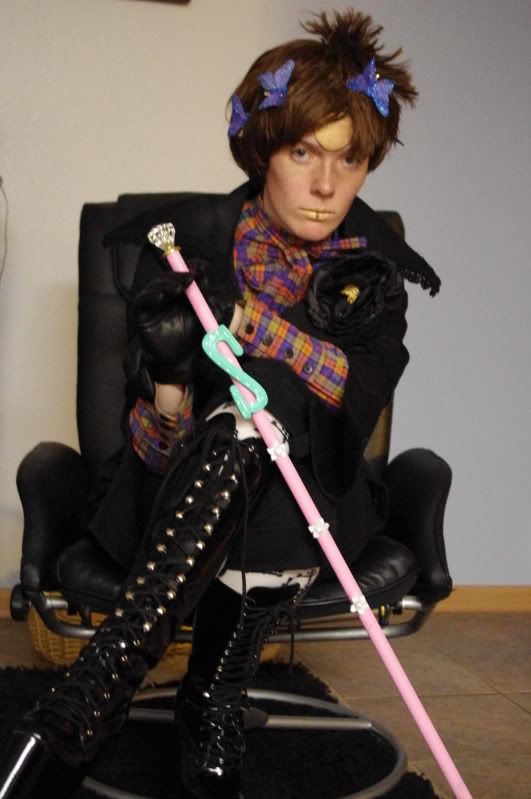 "I'll grant you another wish my friend."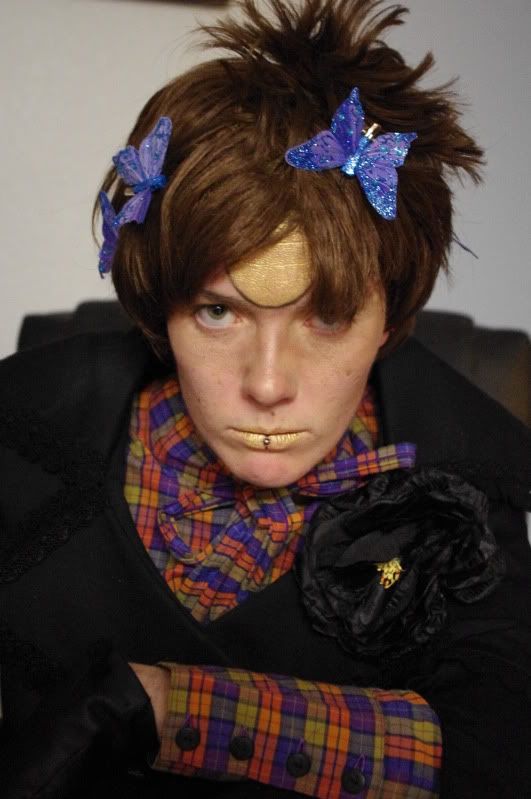 The girl awoke from her repose, to find herself in different clothes.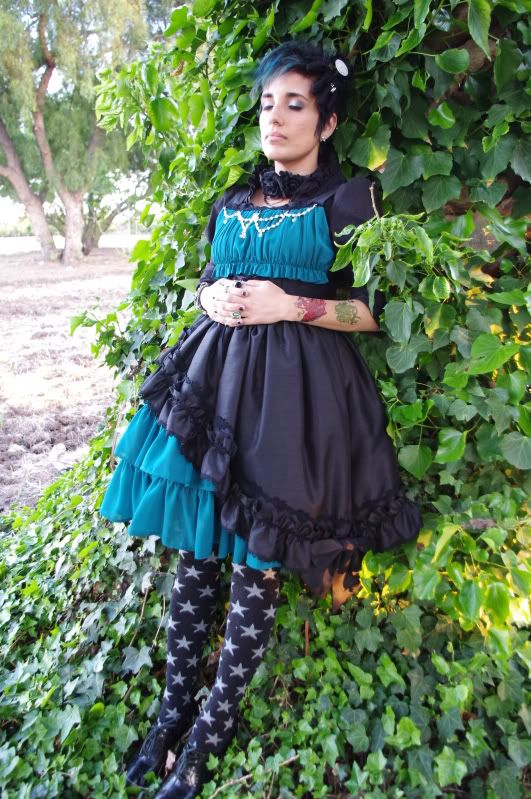 She now discovered she could have a good time,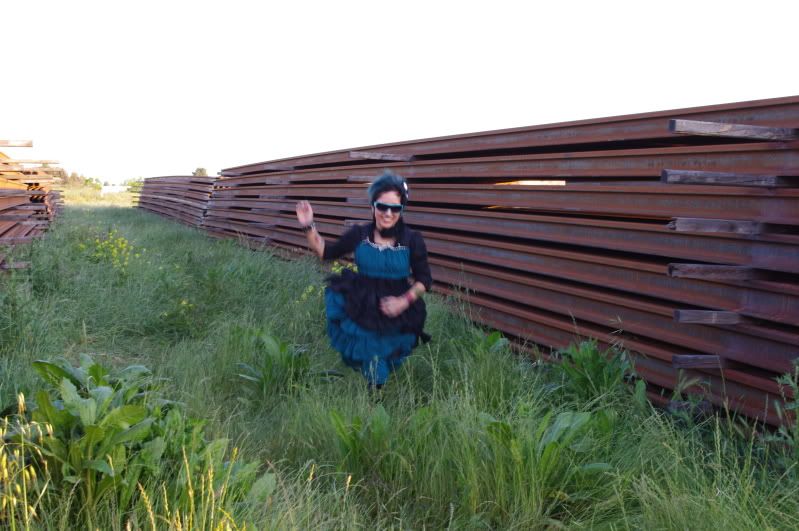 without committing so many crimes.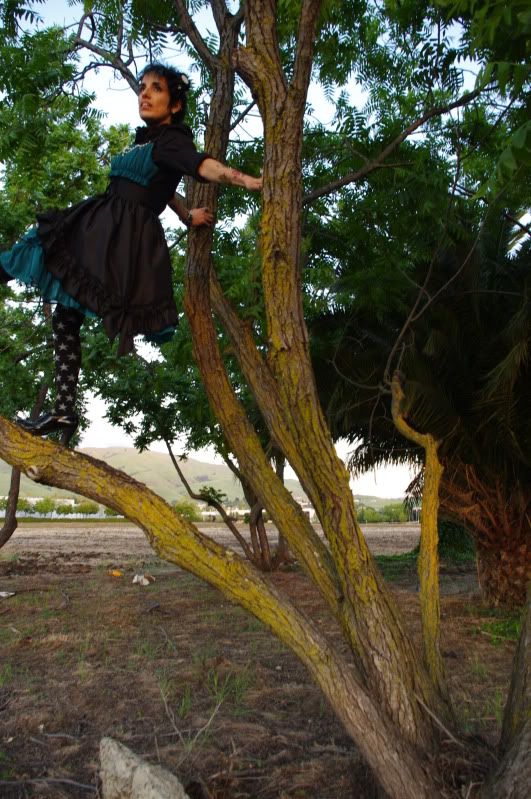 The moral of this silly little fable,
is that the middle path is most stable.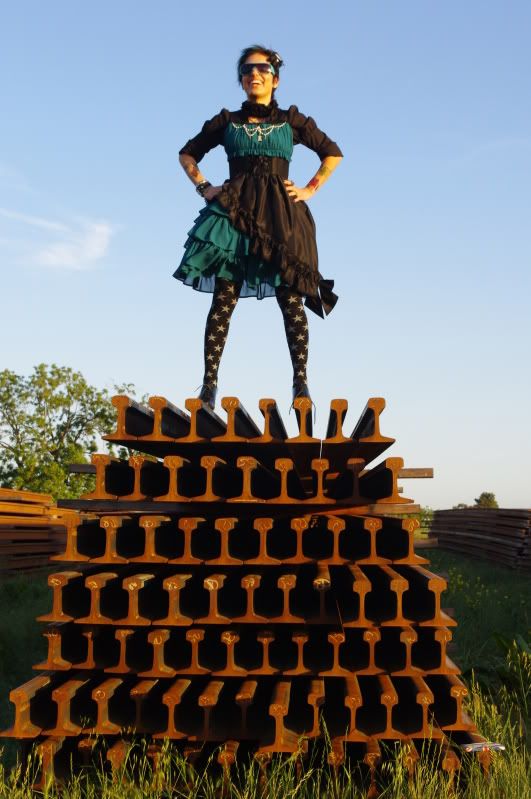 THE END!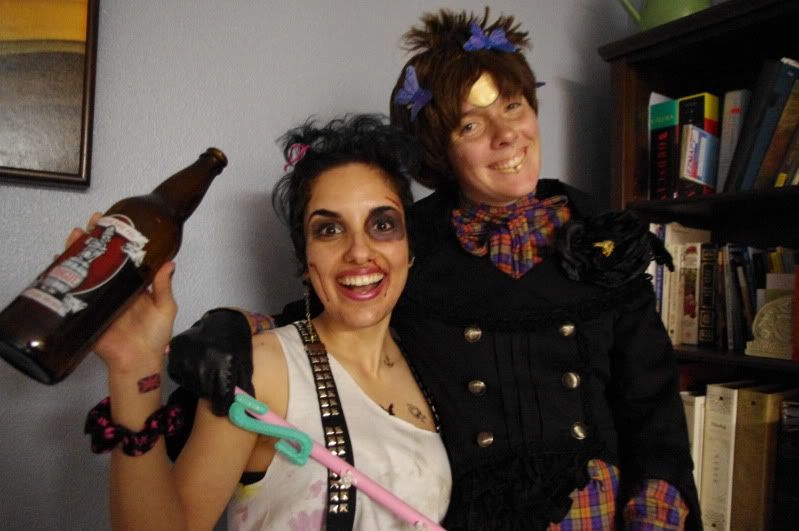 Fairy Goddad/David Bowie:
wuffie_chan
Crust punk/lolita kid:
pure_terrorist

Step 1: Show up at my friend's house. I wanted to take photos in her lovely yard.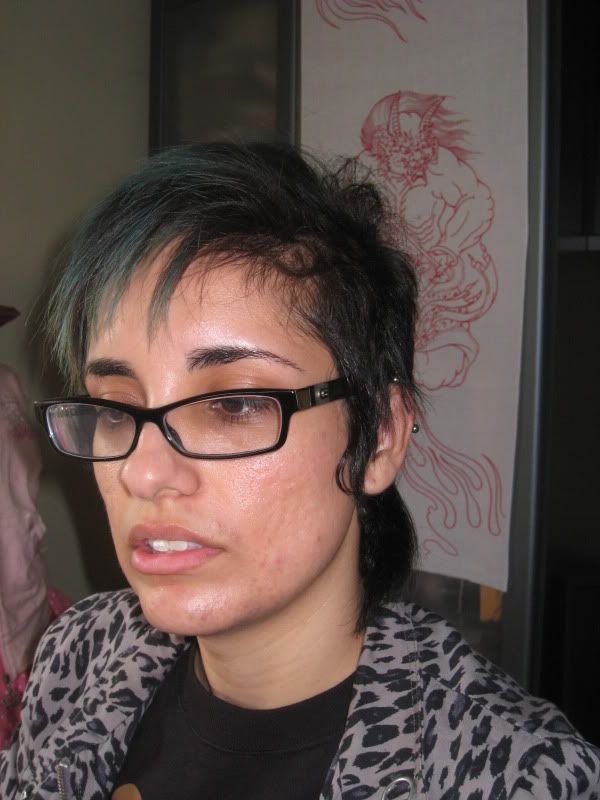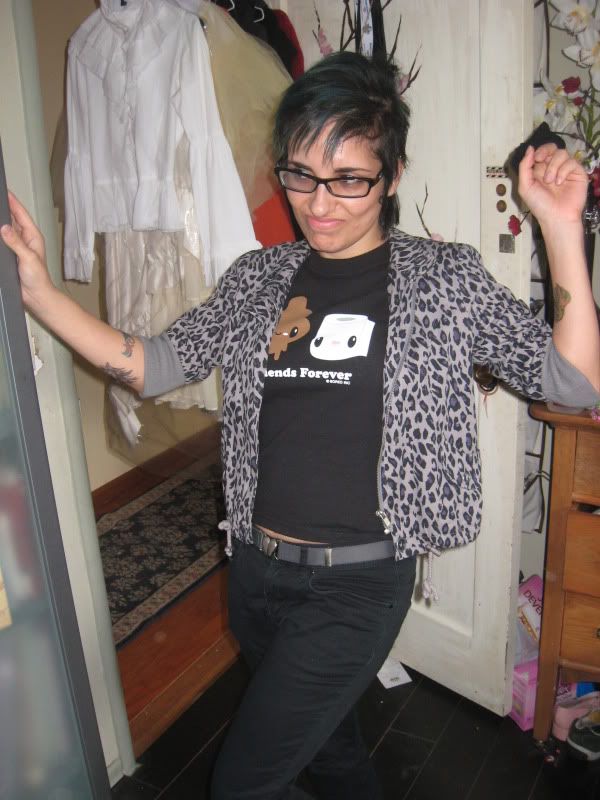 Step 2: Put on undergarments. SEXY!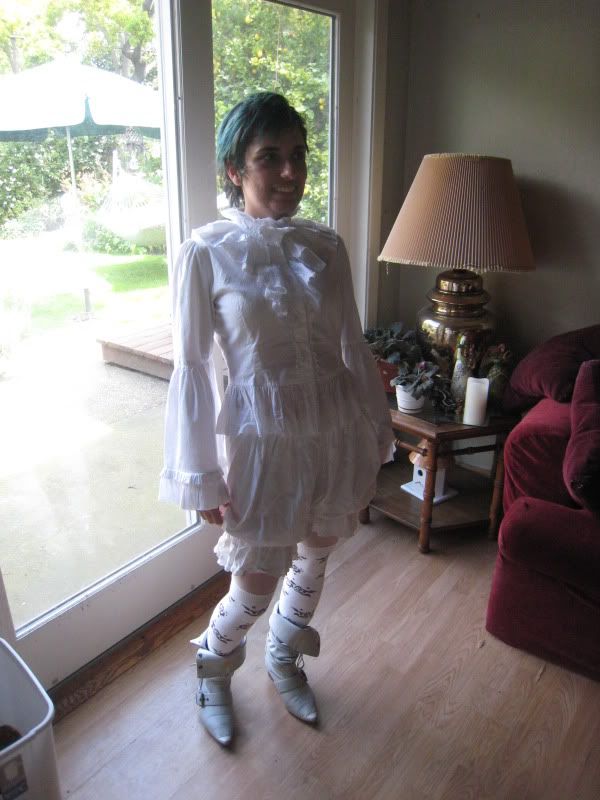 Step 3: Slap on some a ton of spackle, lashes, circle lenses, face jewels...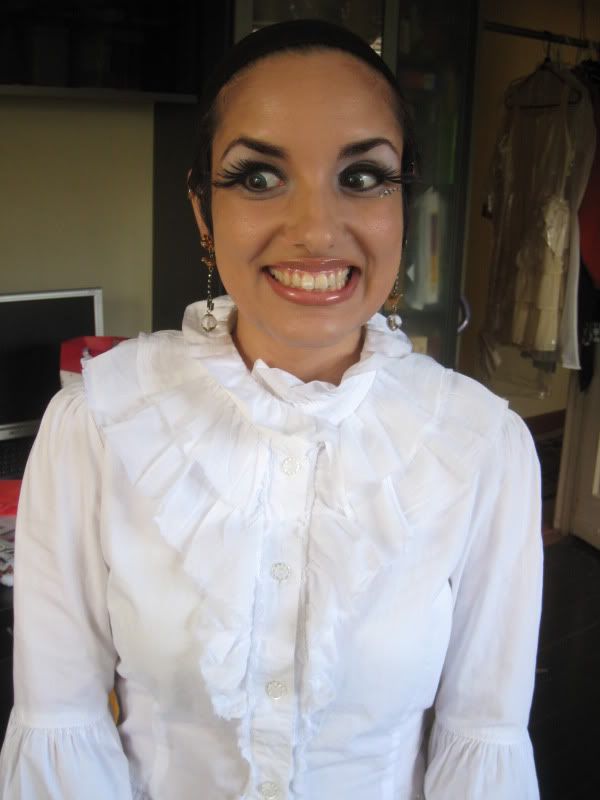 I look like a terrifying mime.

Step 4: Become a different human being.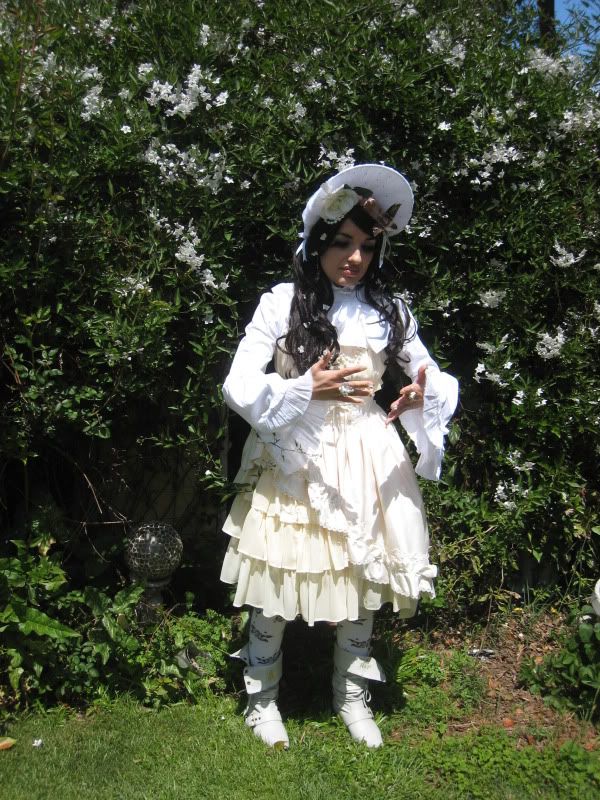 Woah.




Thanks for looking!

Special thanks to my friends who helped out. I couldn't have done it without you guys, so thanks.