Before I start, sorry for some of the yellow-ness of these pictures. The bathroom/bedroom has terrible natural lighting and not so spectacular artificial lighting....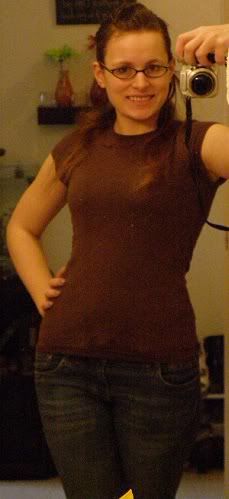 This is my pretty typical look, aside from the hair style/straightened hair (though I have been wearing it straight quite a bit lately). Fitted tees and boot cut stretch jeans are great for days I'm tired and have to work!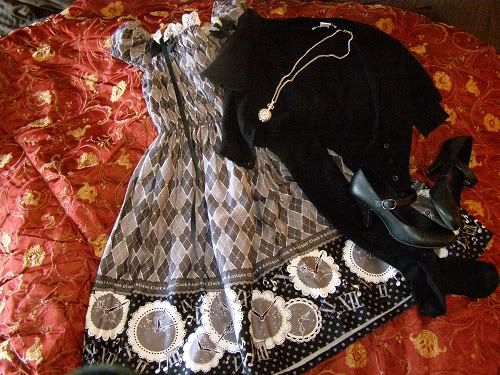 This is what I'll be using for my transformation!!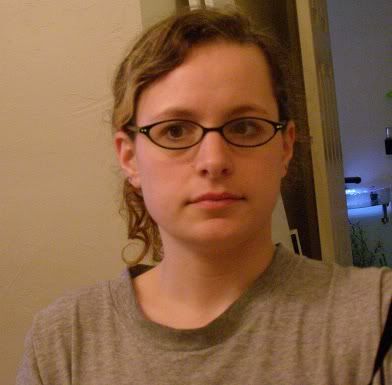 Haha! This picture is terrible (I look like a 12-year-old!) This is me first thing in the morning. Unkempt hair in a clip, no make-up and in Husband's amazing, and old, DragonBallZ shirt. It's my favorite thing to sleep in.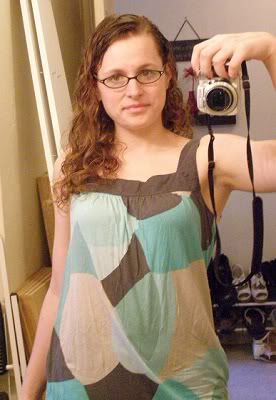 Here I am after my bath. My hair is all clean and dry (and thus ready for me to "play hair" with).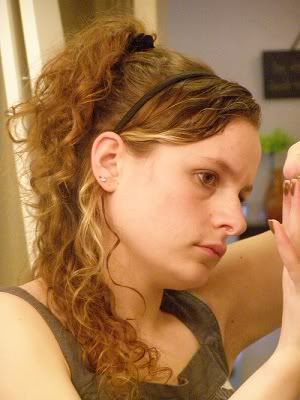 Here's my hair all done. I want to explain the phrase "Playing Hair" that I used above. I can only do this with my hair dry, but basically I manipulate bits of my hair until they look nice and put them in place with ponytails and bobby pins. For example, before I added the flowers, this hairstyle took one ponytail and four bobby pins. Having curly hair lets you cheat XD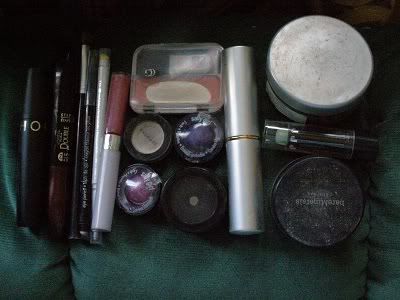 Here are my goodies!! I didn't use the lipstick pictured, though.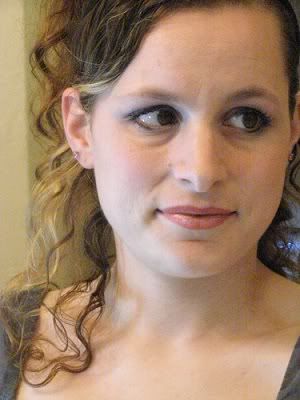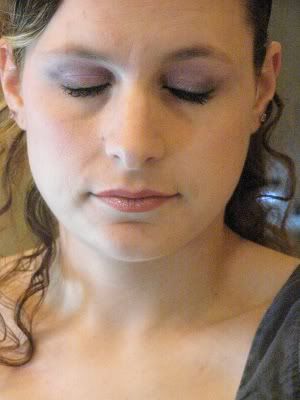 Here I am being a sinful Lolita with my black eyeshadow (not really at all). When I do purple smoke eyes, I like to use black as my dark tone. I used my painting lamp so that you can actually see my make-up (that's the deal with the blue-ish light)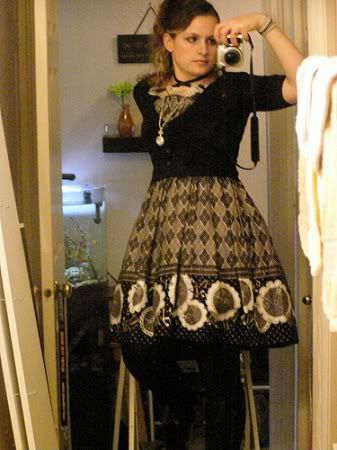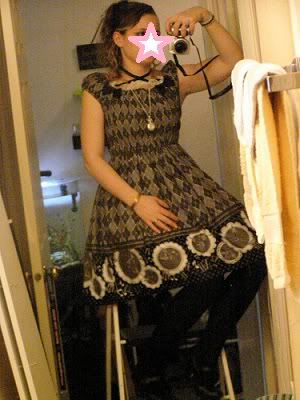 With and without my shrug, and that's it!

Outfit Rundown:
OP - BodyLine
Shrug - Offbrand (SO from Kohl's)
Shoes - Offbrand (Payless)
OTK's - Offbrand
Accessories - Claire's/Handmade by Me/Offbrand