I went to my parent's this morning for brunch with my bf (and it's our 2-year anniversary), so I wanted to get dressed up. So, I decided to do the theme because it's fun and convenient. On to pictars!

Just out of the shower in just my undergarments (scandalous):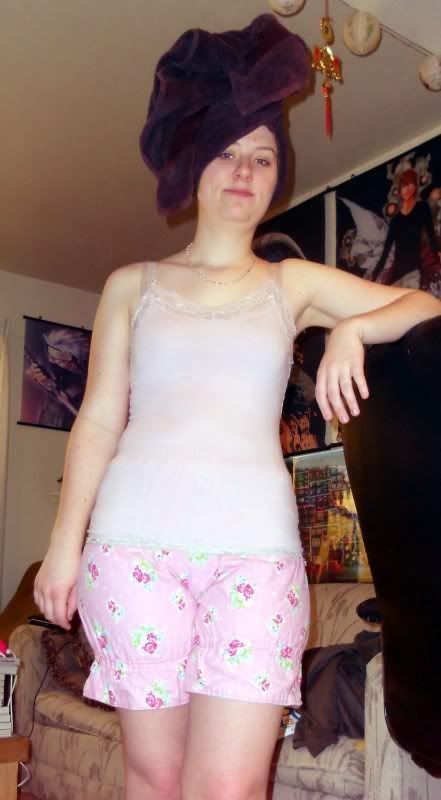 Outfit all ready to go:




Hair out of towel and shaken out:




Hair after putting it in a side bun and dealing with the bang situation (cut too many a while ago and I'm trying to grow the back parts out):




Makeup all done and pretty. I do hair before makeup because I have to blow dry and straighten my bangs and it makes me a little sweaty. XD:




And the whole outfit!




Thanks for looking!