I just got my sugary carnival replica in the mail today! Huzzah!

I ordered it through the group order on facebook.

I ordered a size small, black colourway.

I do not own the original, so I sadly have nothing to compare it to. I'm overall just posting what photos I have taken of it and my opinion of it. If you want more photos or have any questions, please ask and I will be happy to reply to you as soon as possible.

Here's what I've NOT liked so far about it:
+ The waist ties



The horses didn't fit on the waist ties. :( The back of the waist ties are this weird shiny black fabric.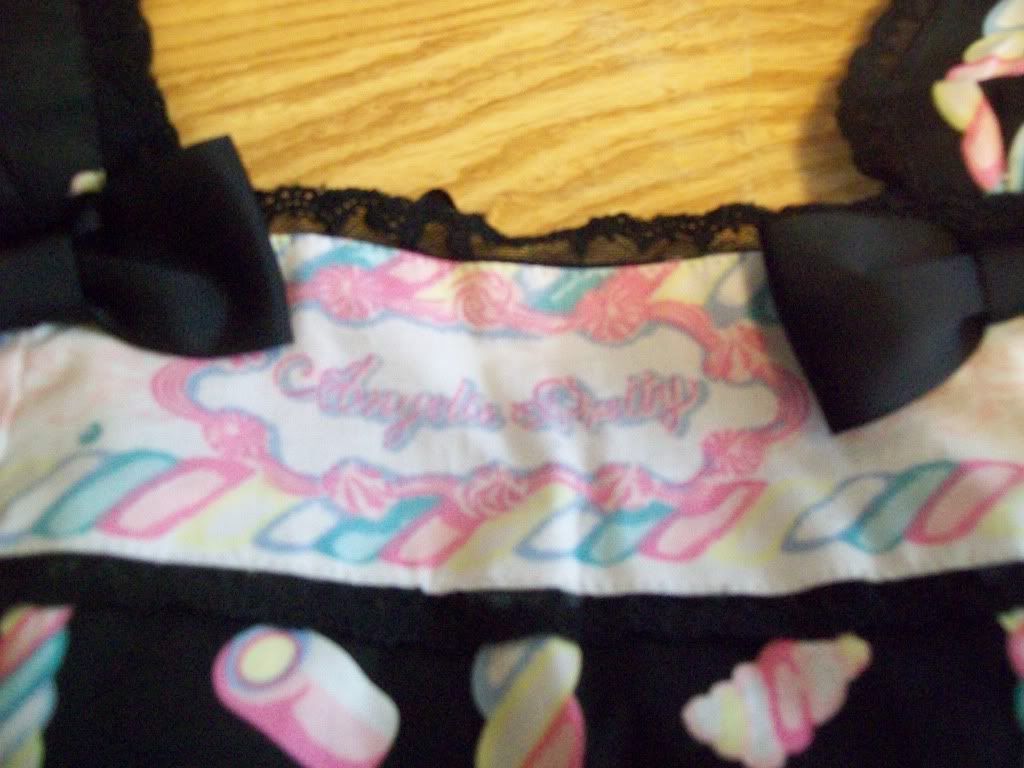 Angelic Pretty logo (haha, its weird for me to complain about this since its a replica but...) is outrageously fuzzy and impossible to read. It's just a blur for the most part, on both the chest area and the bottom part of the dress.



The bows up top are made of that weird cheapish ribbon.


Hard to photograph, but as I was taking pictures I noticed and had to clip about five or six threads that were poking out. My other complaints are the buttons are sewed on weirdly, and have loose threads as well. I think I may just clip them off and sew them back on myself.




Other things:



Waist bow (or whatever you'd call it) is larger than the original, and sewed down to stay in place.


I actually really LOVE the print. Its a tad bit fuzzy in places (mostly the horses mouths) but overall I think it came out pretty well for a replica.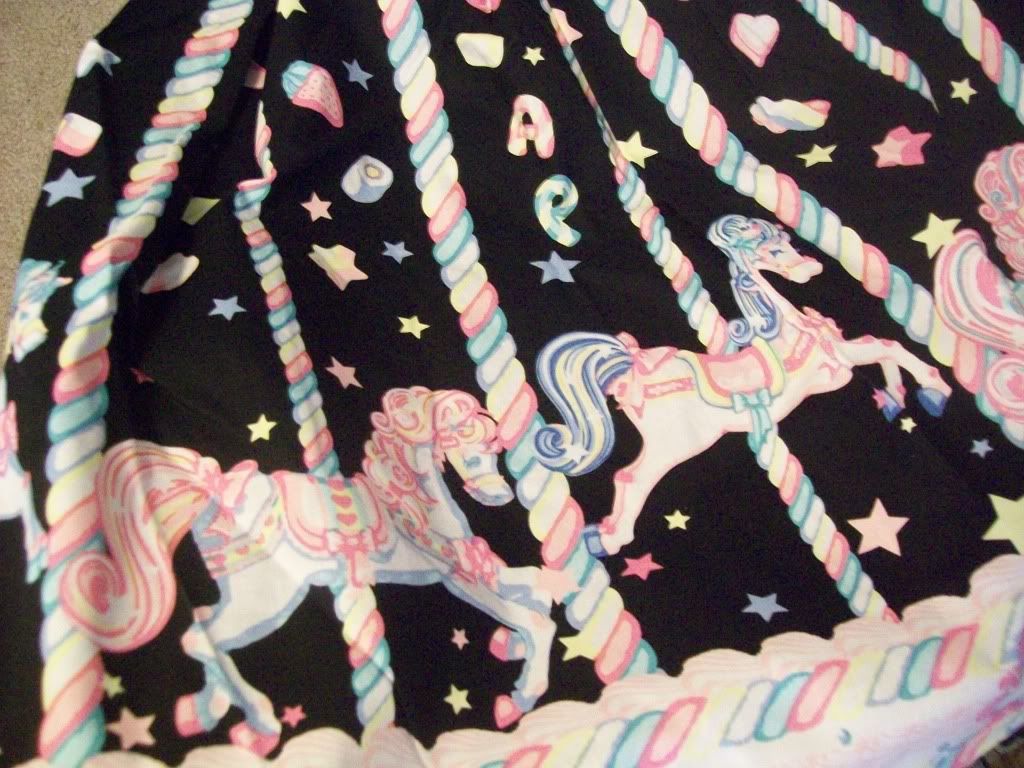 Logo is so washed out it hurts :(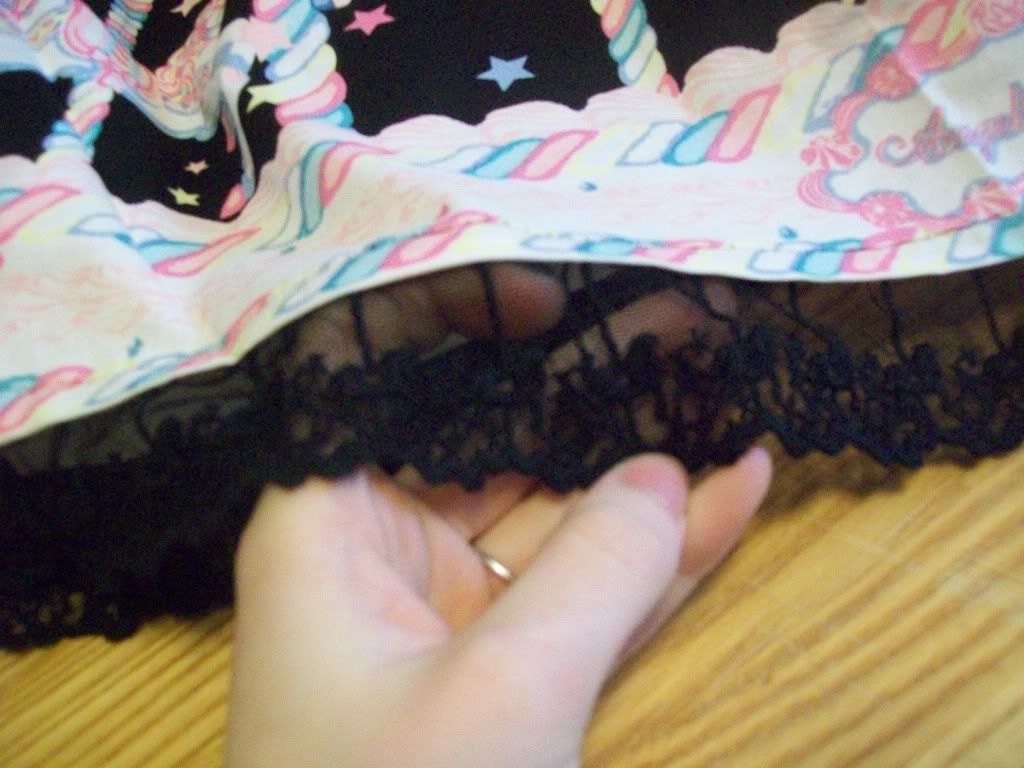 The lace is nice though. I love it.

Anyway, that's all my photos. If you need more, just ask and I'll try to post more :)

Overall, its a replica. I can't really argue with it since its not the real thing, and for what the price was its worth it to me. It's hard for me to put an actual number to it as a review score, so I think I'll let the reader decide. This was more for information than review, anyway.

Now to go through it looking for any more loose threads...
PS: i can never get tags to load for me on this computer :( If someone wants to tag it, that'd be keen..