Kept this one really simple because I took a million photos and most of them turned out terrible. So apologies there aren't more detailed shots of my makeup etc, I just couldn't bear taking any more ridiculously bad photos haha. Anyway, here I am:

Before:



Makeup and clothes: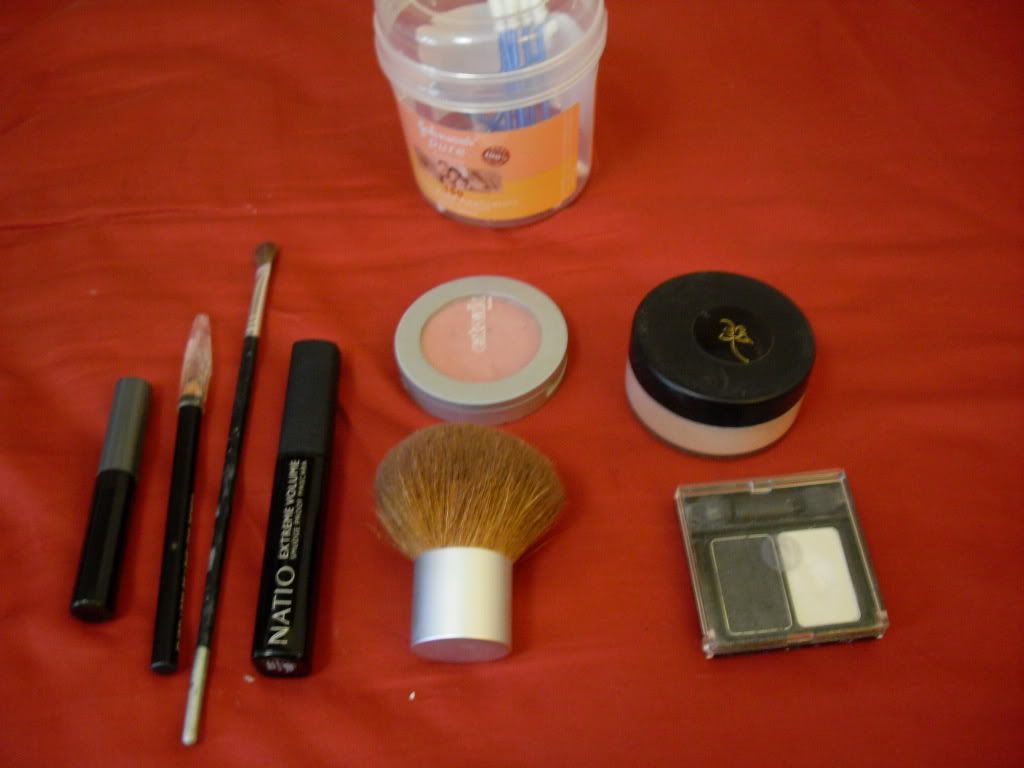 Liquid eyeliner, pencil eyeliner (didn't end up using this), thin brush, mascara, blush, powder brush, mineral foundation, eyeshadow, q-tips.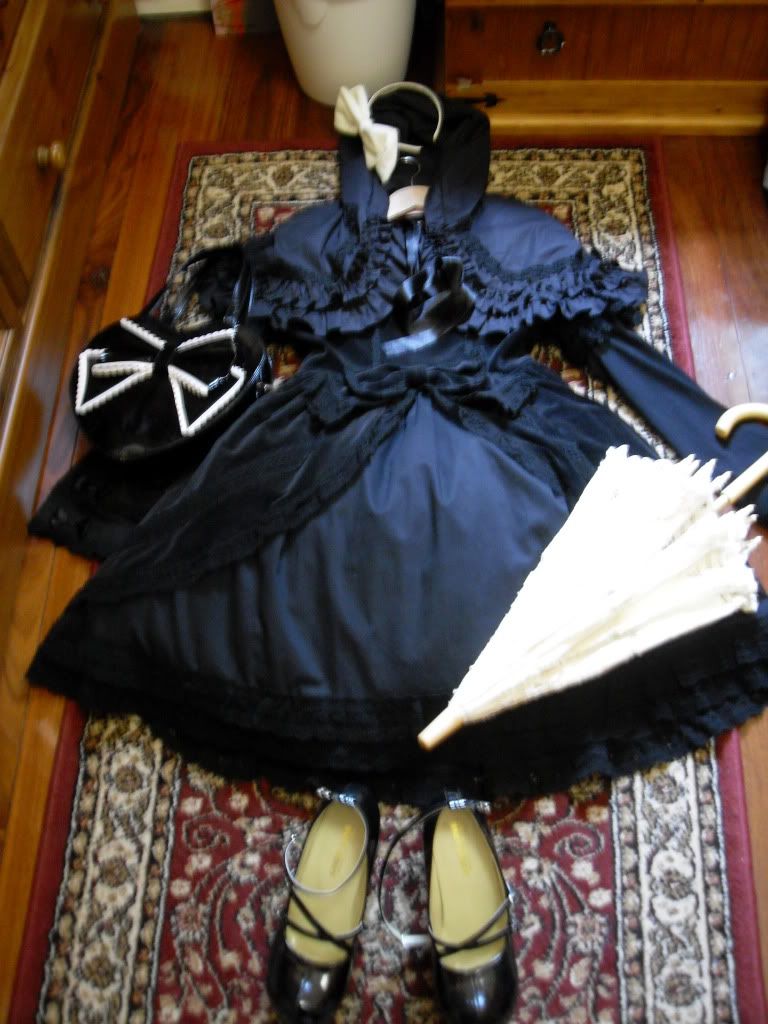 Baby velveteen OP (with detachable sleeves from bodyline), Anna House capelet, Bodyline shoes, offbrand parasol, Classical Puppets petticoat, offbrand bow, offbrand bag, Forever New cream tights (not pictured), Bodyline bloomers (not pictured), offbrand wig (not pictured).

Makeup (yes my hair is awful, this is why I always wear wigs. It has been abnormally thin since I was a child, not because I'm a junkie or an anorexic or have cancer):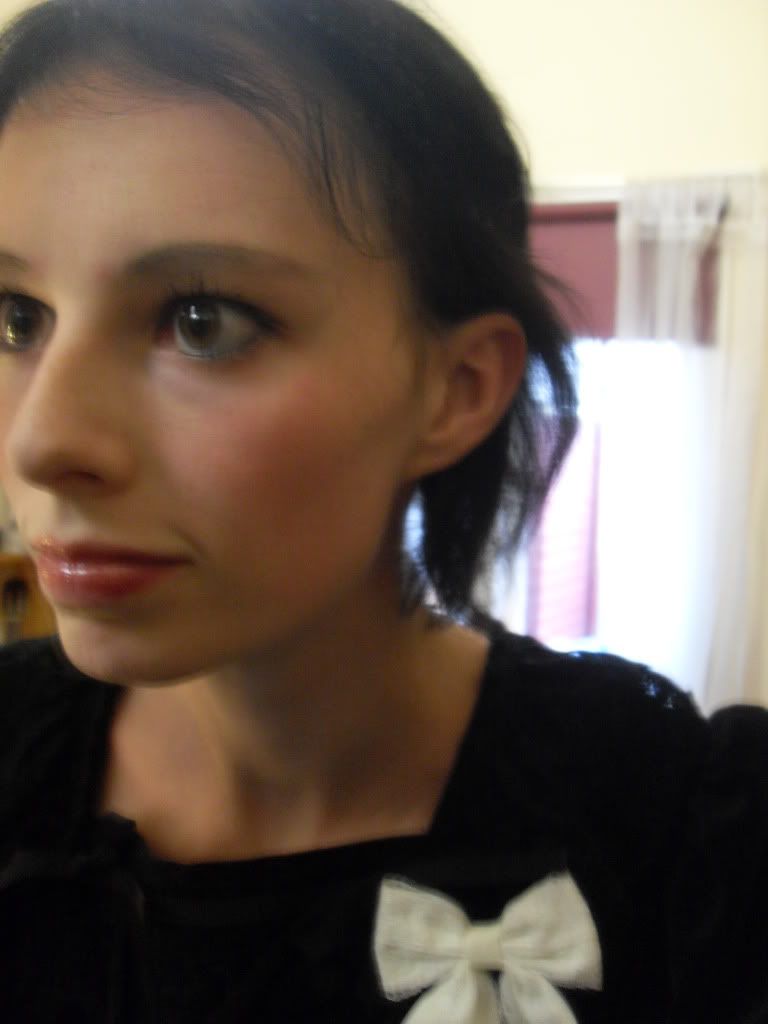 And finally here I am with everything on: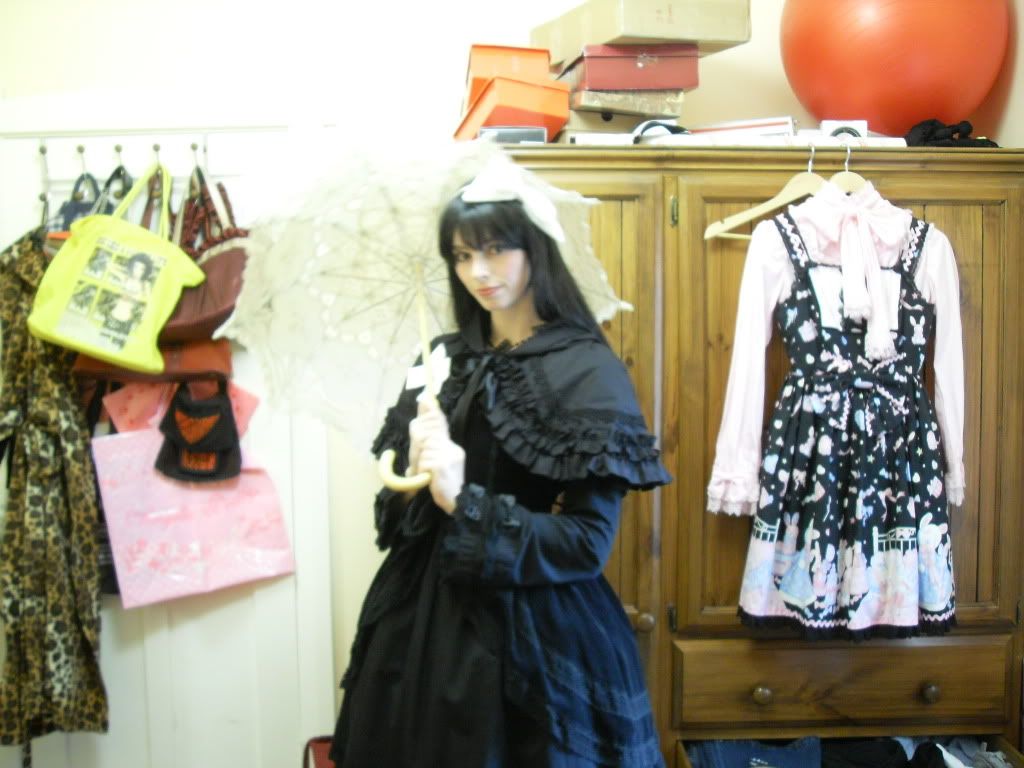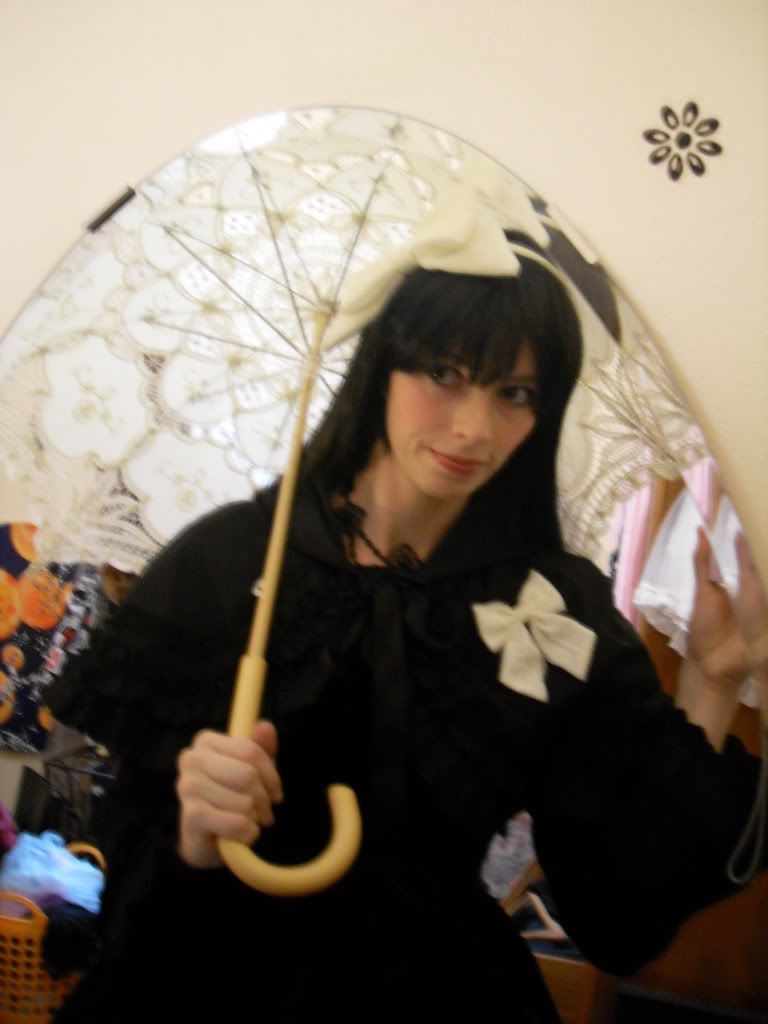 Thank you for looking! Con-crit on the makeup would be really appreciated because I'm terrible at it.