Recently the ATL lolitas were invited to participate in the filming of 'Wonderland', a short film produced for the Sprite Refreshing Films competition! We were lucky enough to meet Natasha Bedingfield, who is featured in the film.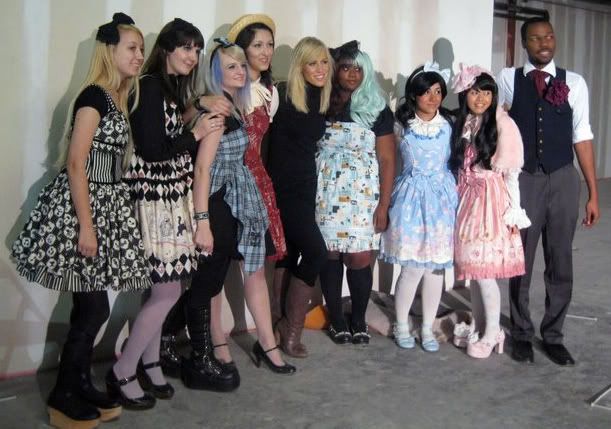 (From left to right):
spacecadet0,
amethystcitrine,
bunnyko,
miscy,
frills_r_us,
pandasaurus,
whipcreambunn, and Jarret represented the ATL comm as the "Madrigal Singers" for the Wonderland theme.

To see the film (and VOTE for it!) just click right here. (FYI the lolitas appear some time after the 7:00 mark)

Obviously, you should vote for it on the sole principle that it has lolitas in it! Make sure to vote with a Sprite cap code if you happen to be drinking one!

The winning film will be featured at a major film festival, so let's help make this happen. :D

Thanks for checking it out!