I feel kinda dumb asking this, but I bought this JSK at Closet Child a few months ago and didn't trust my Japanese to ask. I've been searching now and again for it, but have been fruitless in my search.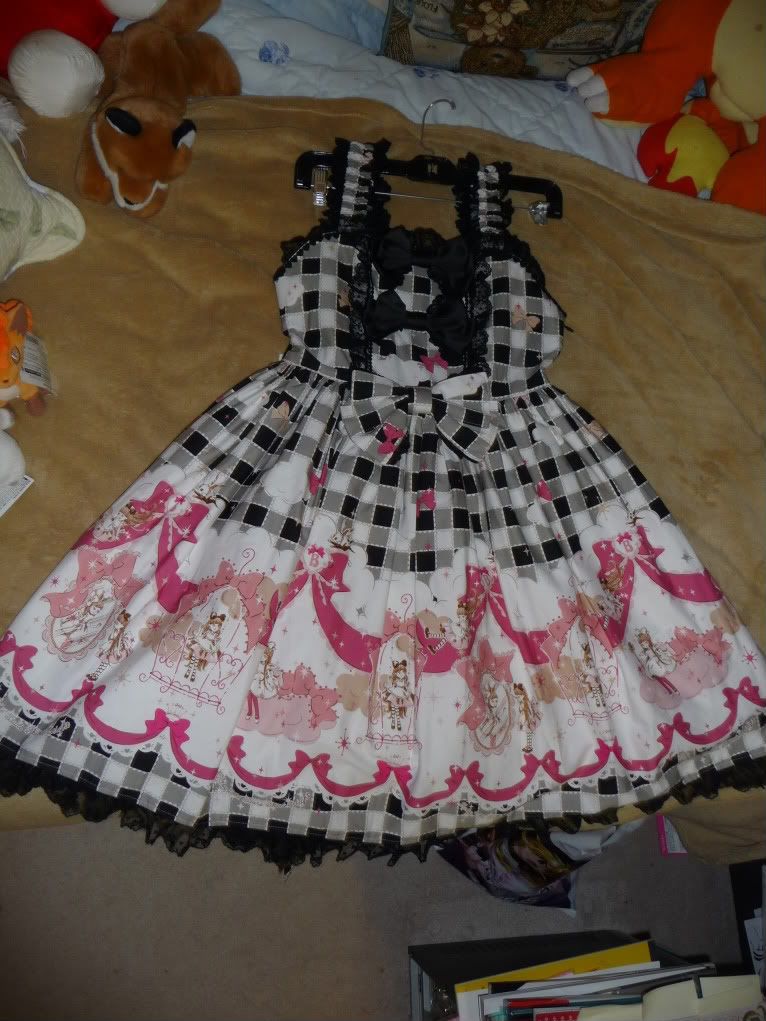 Please don't mind the clutter, and I'd greatly appreciate any help <3

Edit: Answered! Thanks so much ♥ !