Thought I'd give the monthly theme a try. My transformation isn't as dramatic and impressive since I keep my lolita look pretty simple, but maybe you're interested in seeing it anyway!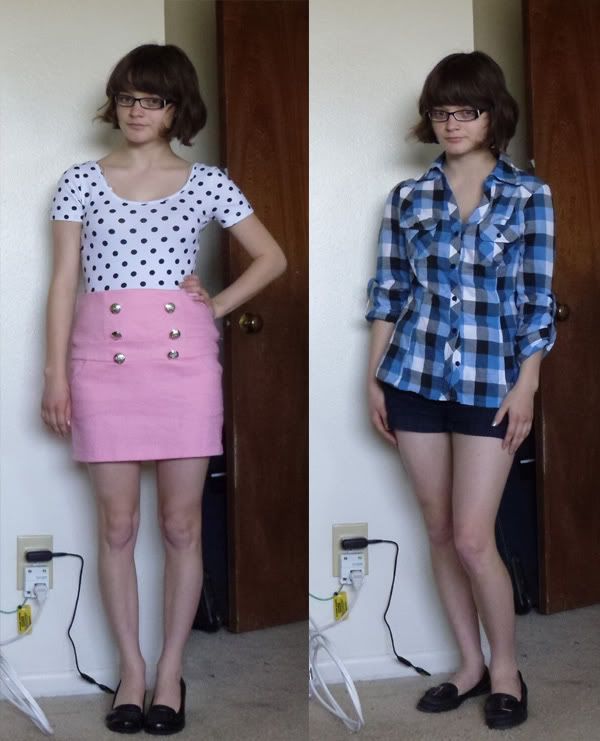 My non-lolita day-to-day style. I didn't get a picture of my hair before I fixed it up, but it's pretty much a shaggy mess.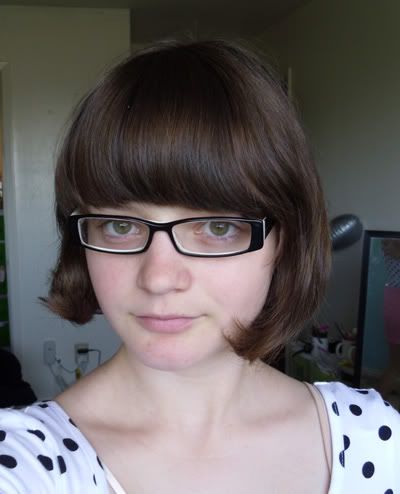 Before, with my hair done (usually involves taming the flips at the ends to go the same direction with a large round brush, blow dryer, or straightening iron) and no make up.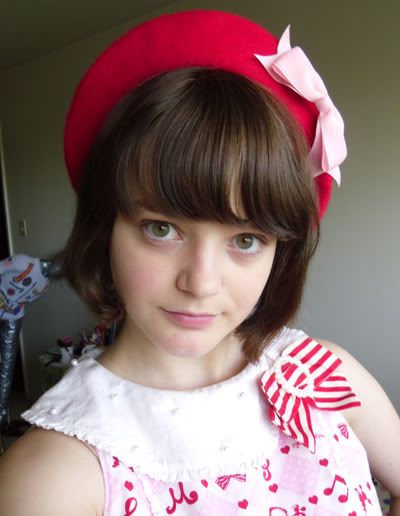 Aaaaand after! I'm pretty incompetent when it comes to make up, so I keep it simple.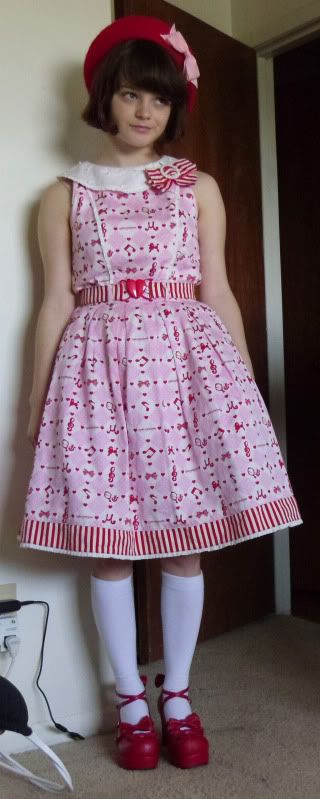 I'm wearing a Meta's Girly Note series with Bodyline shoes, everything else is offbrand.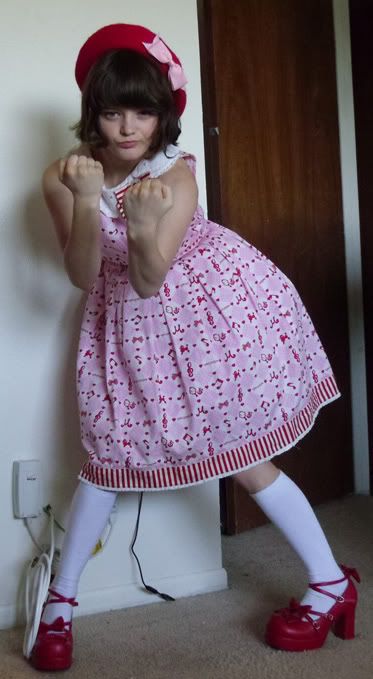 I'MA FIGHT YOU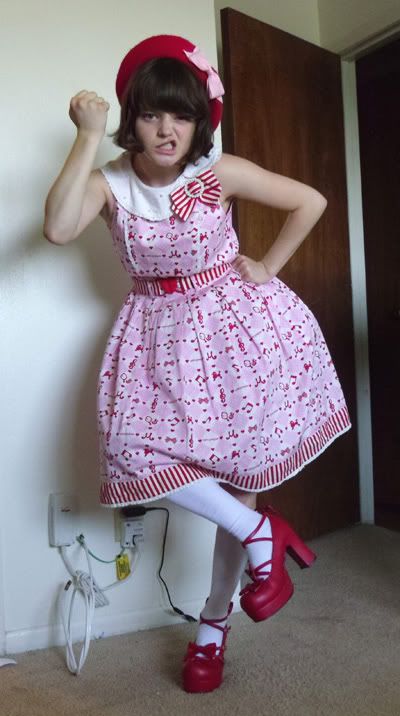 Yeaaaaah, not sure what kind of fighting pose this is

Hope you enjoyed my pictures!