So...I got a nifty customizable travel mug for Christmas from my boyfriend's sister. [he got one too~]

I'd been looking into getting a custom mug/cup or a brand mug, and while this isn't exactly that, it's still pretty cool. Originally I was going to just paint some really fancy morning glory, like I would've designed for my custom mug/cup, but then I thought about how Meta's selling a mug right now with their spring print, Melody Poodle. I actually tried hunting for close ups of Meta's Swan Lake, as it's my dream print e 3e; but that didn't go so well...so yeah, I guess I'm settling. But I'd still love to own the mug, I just can't justify spending 30$ shipping on a 20$ mug.

I decided to do something similar and replicate the print. I didn't want a print out of it, especially since I'd have to piece it together seamlessly somehow for the cup...so I took elements from it and redrew and painted the print with watercolor.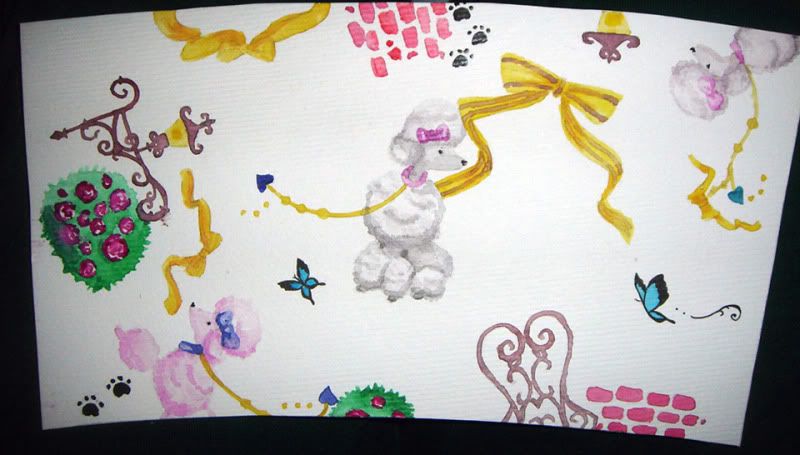 I've only recently started using watercolor again [last time was about 2 years ago], so there are a few mess-ups o__o;

In the cup!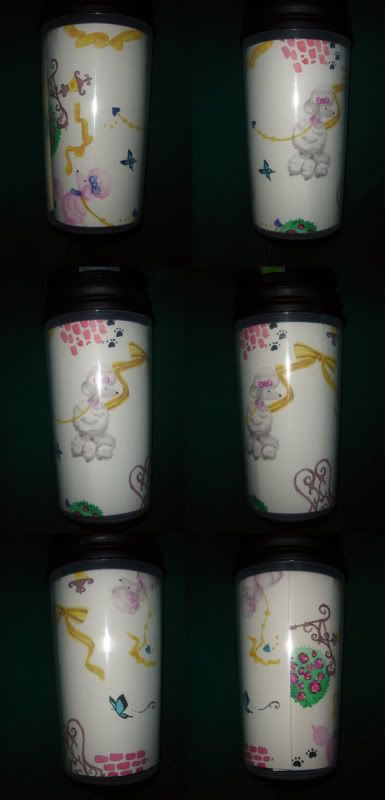 You can see that I didn't get it seamlessly...but I'll be trimming it and taping it later. And maybe doing a bit painting if it still doesn't match up.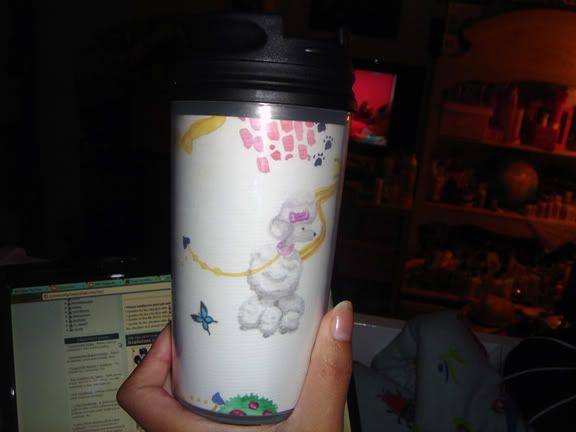 And just so you can get an idea of size. ;3