Hello egl :)
So us Puerto Rican lolitas has a meet-up on December 19 in one of Puerto Rico's most culture-filled centers, Old San Juan.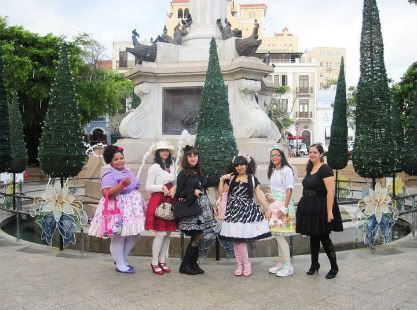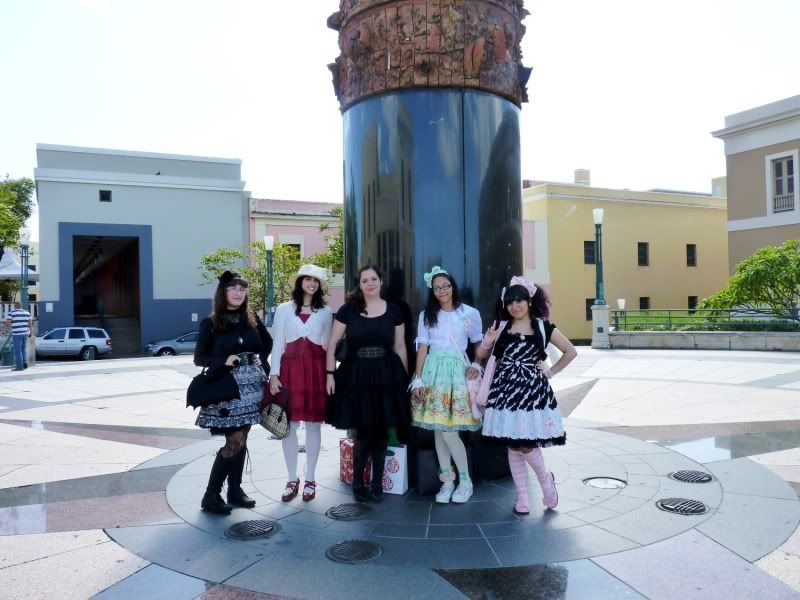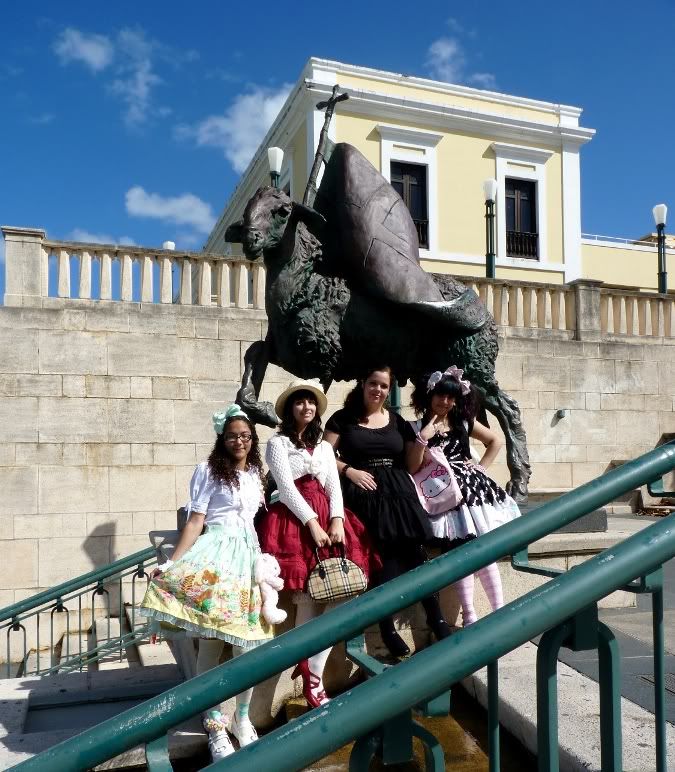 In front of the totem and statue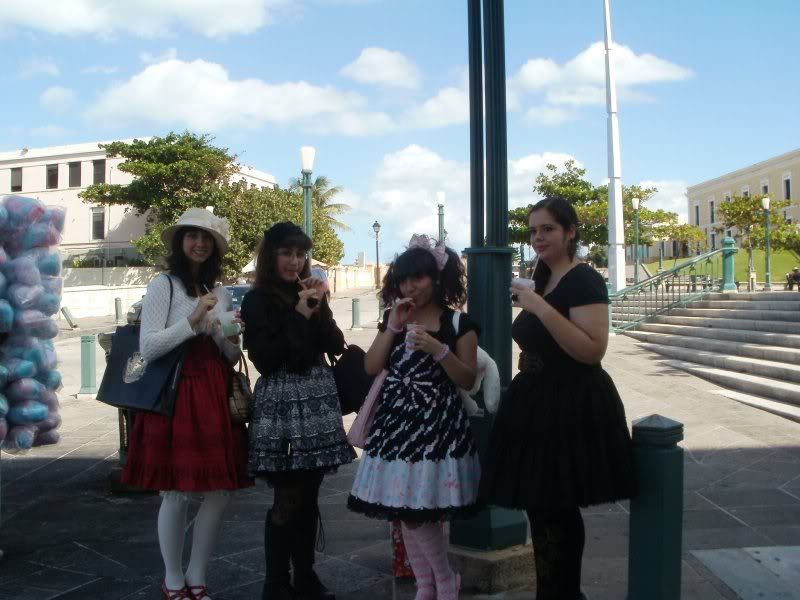 Eating piraguas, which are a traditional treat in the shape of a small pyramid made of ice with flavored syrop on top.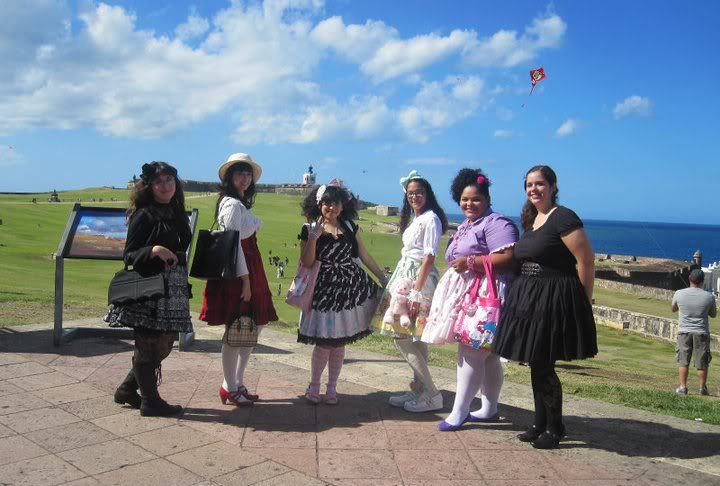 In front of El Morro, a very famous and ancient fort.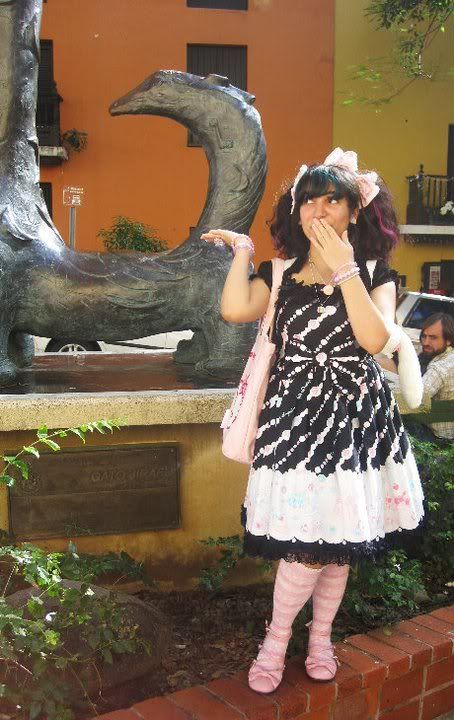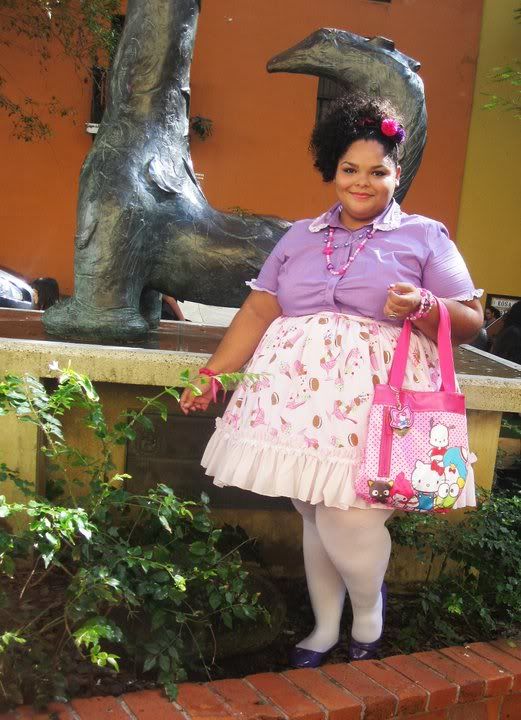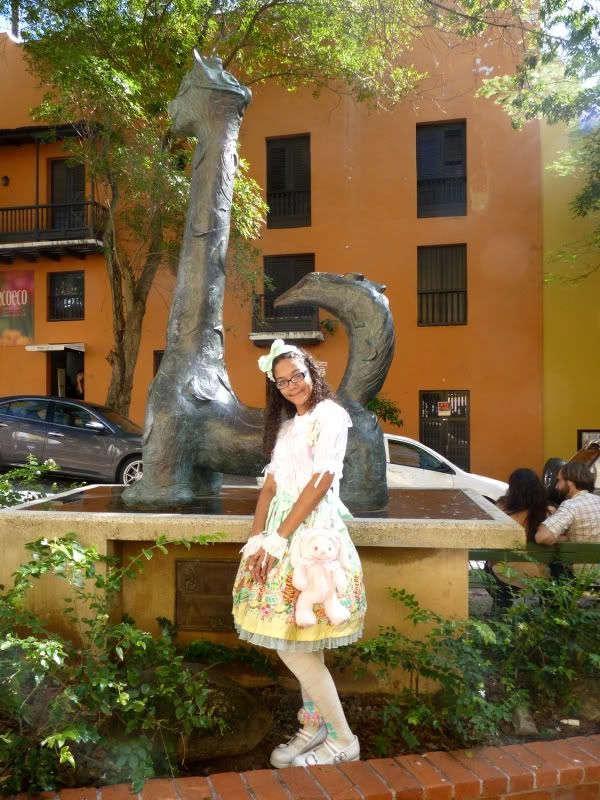 With the llama/giraffe/cat statue thingie XDDD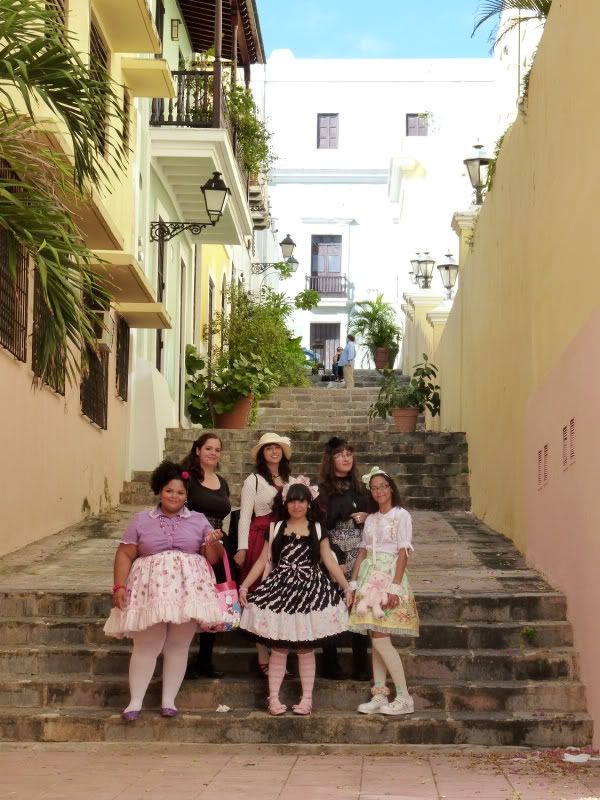 Brylee and Nicolle peeking at the horizon



Brylee and I in one of the looking posts.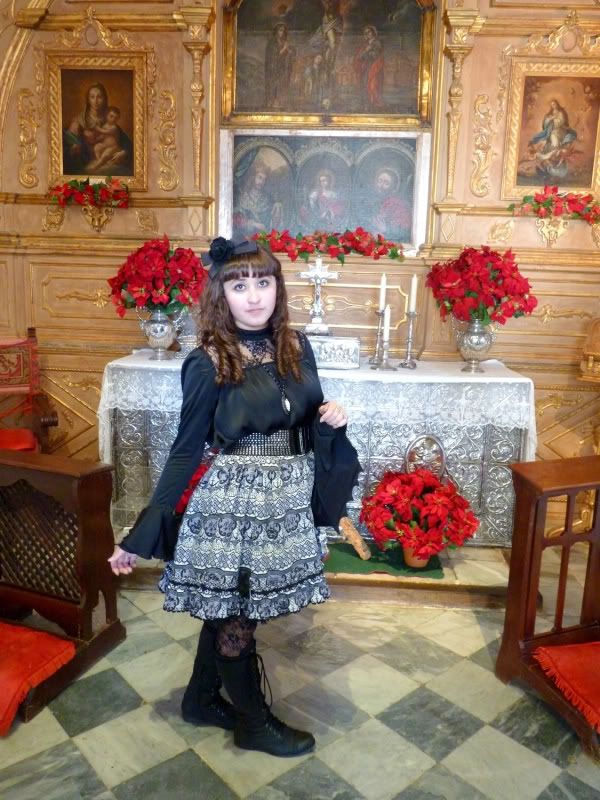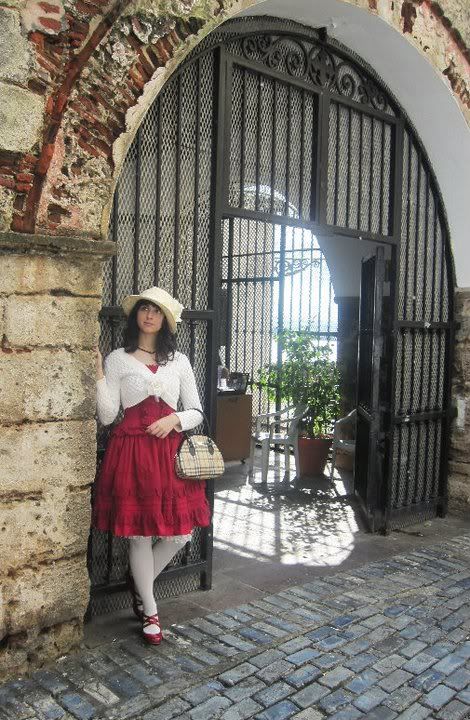 Pia, Sofia, and I in front and inside of the cathedral.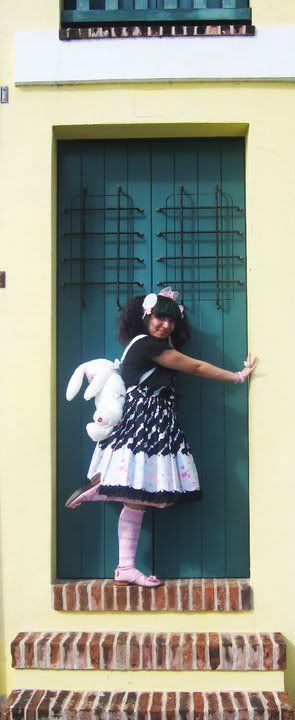 Brylee and Nicolle in front of the world's thinnest apartment! xp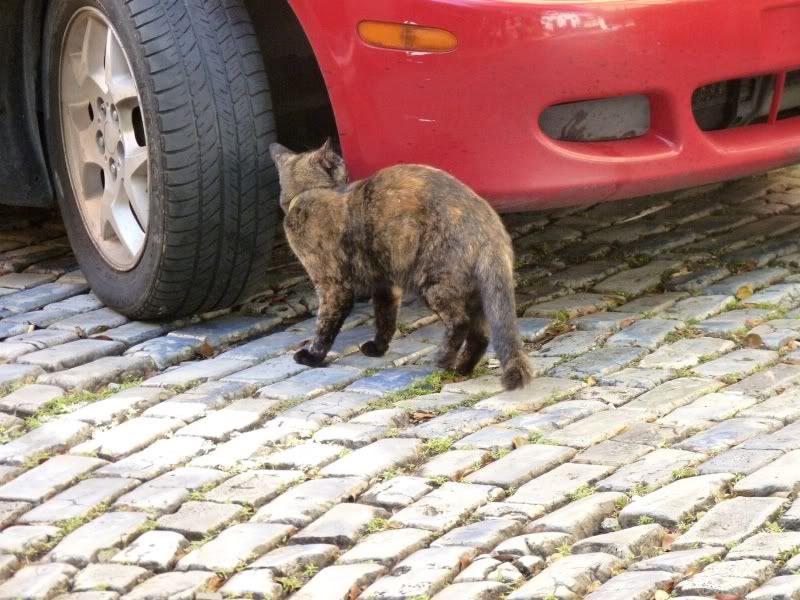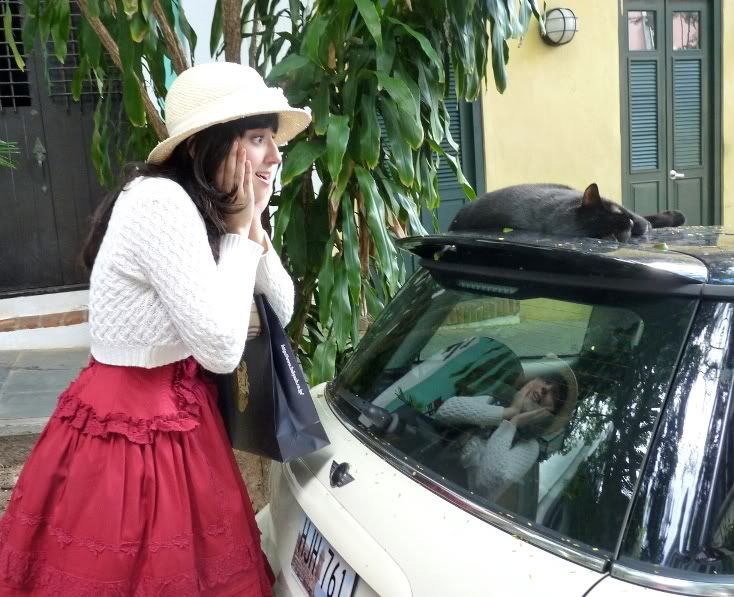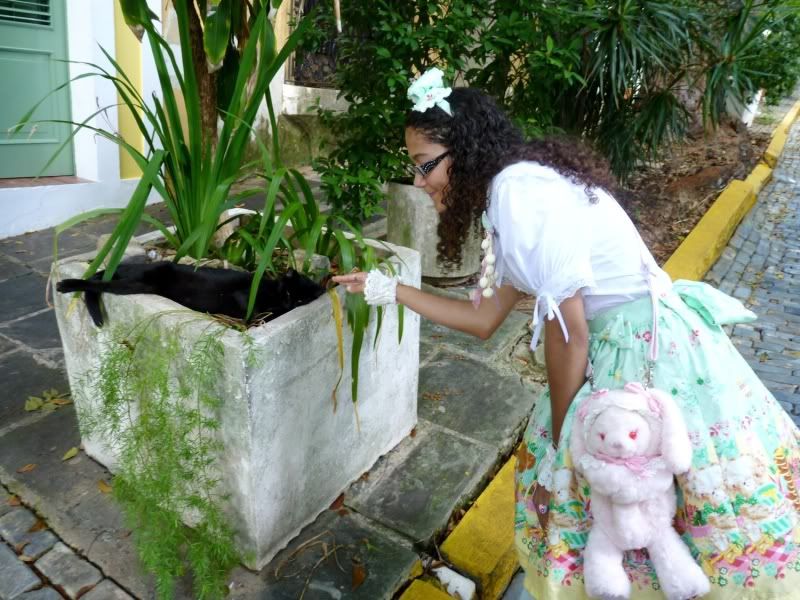 There were LOADS of cats xp Brylee and I dared to poke them XP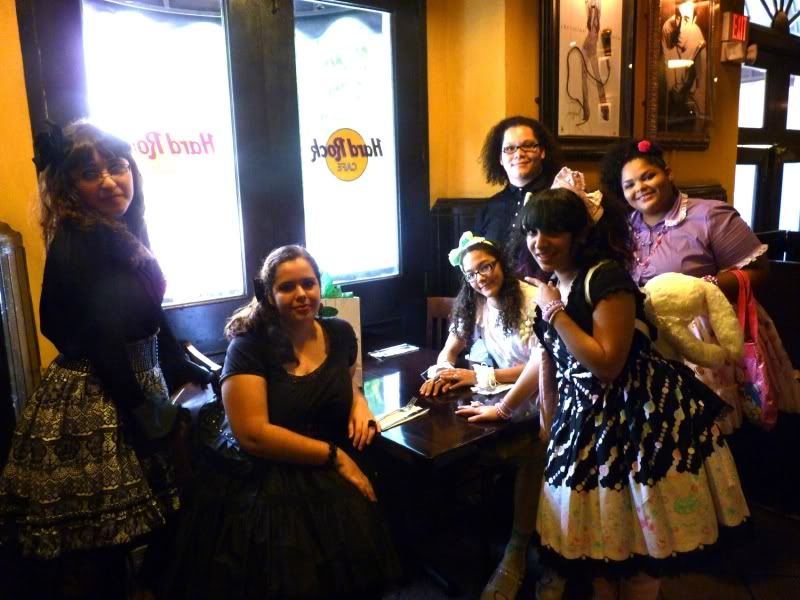 We went to the Hard Rock Cafe. The usakumyas has a seat of their own <3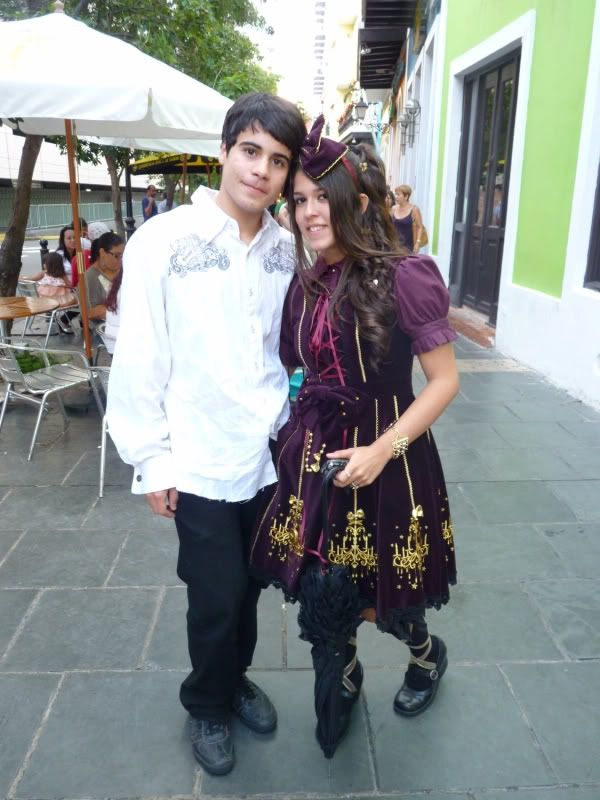 Nishmar and Joshua got to stop by for a while.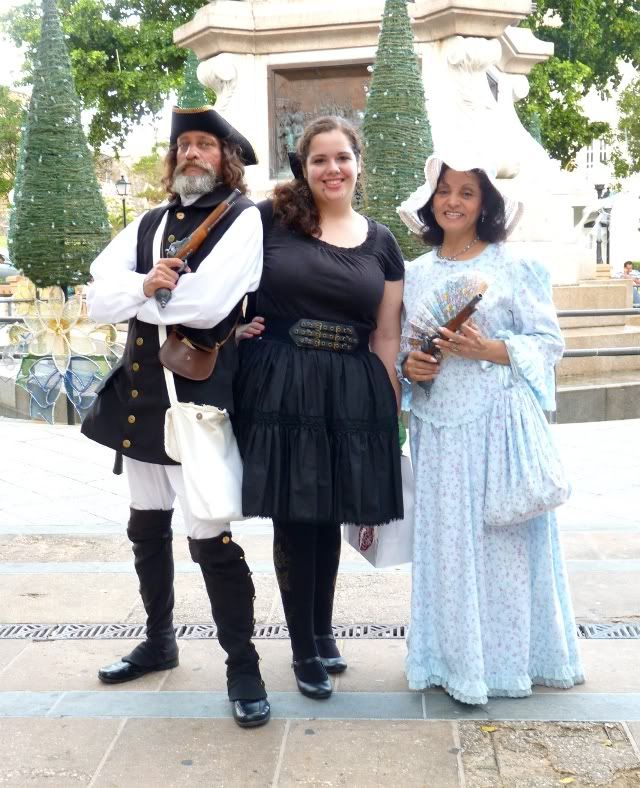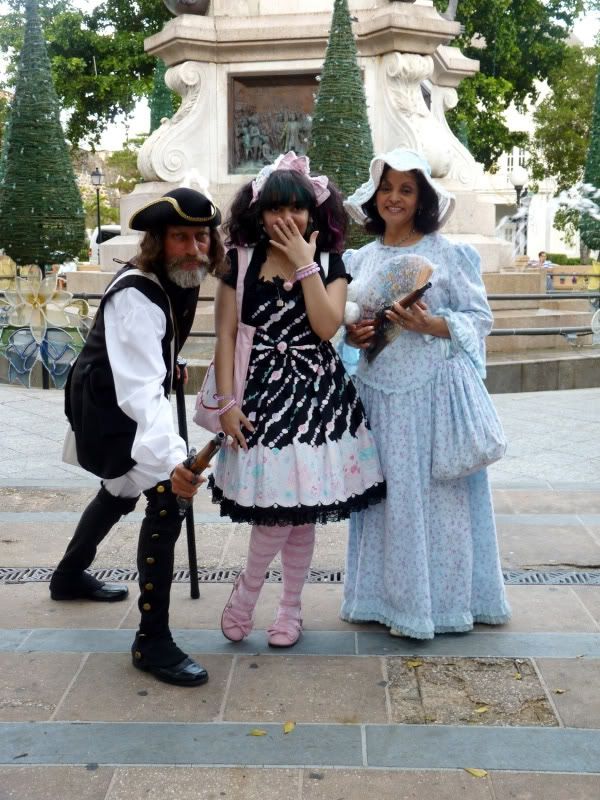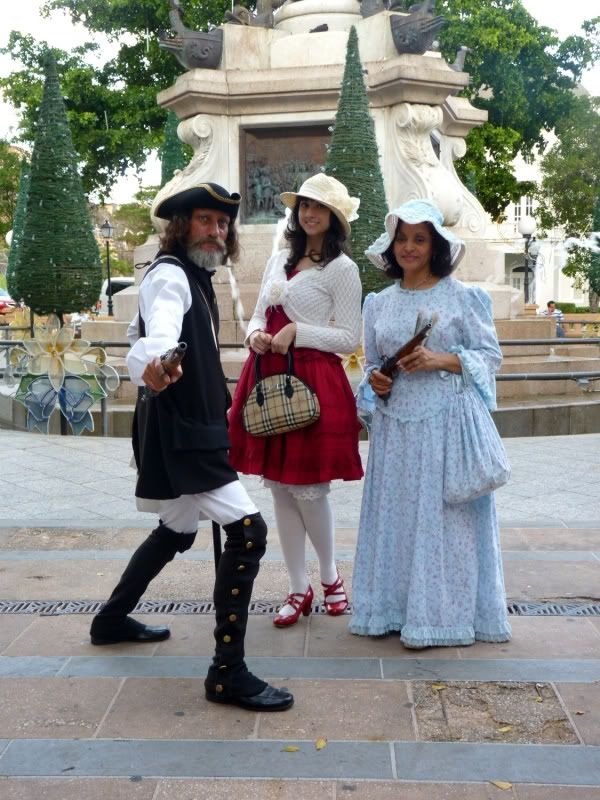 We met this couple dressed as pirate hunters for a cause!!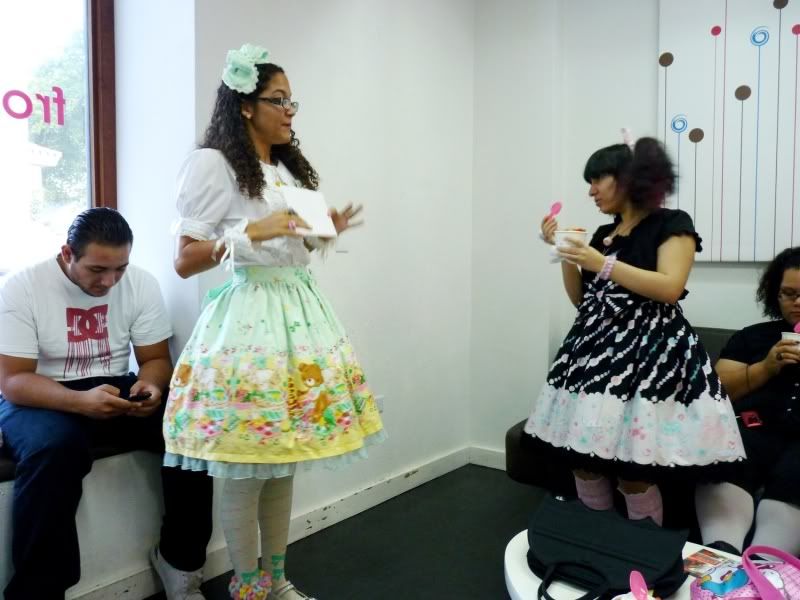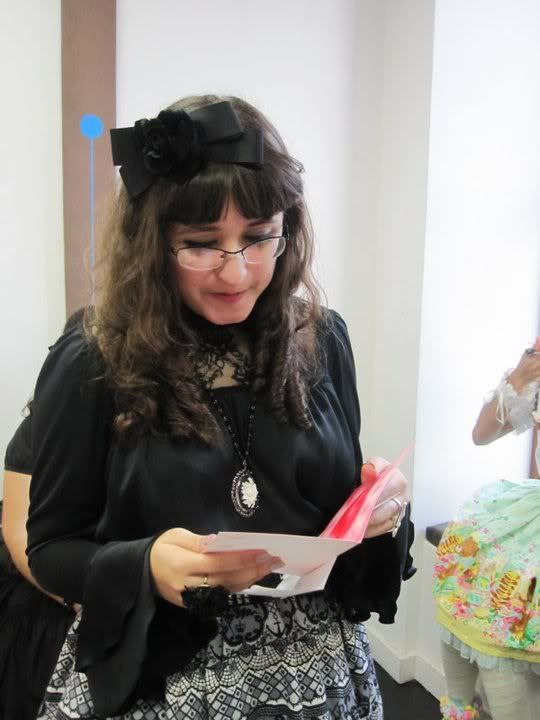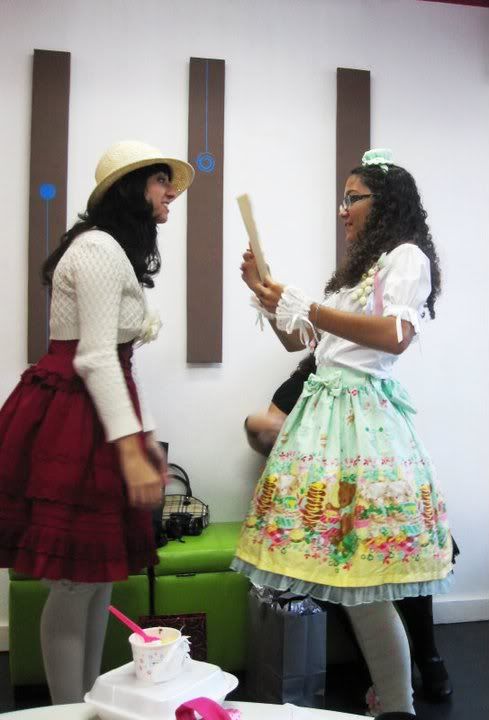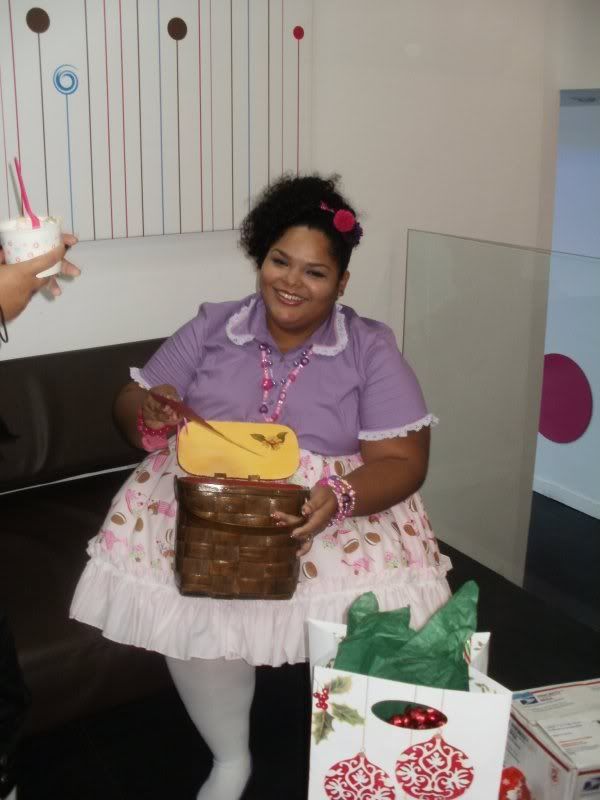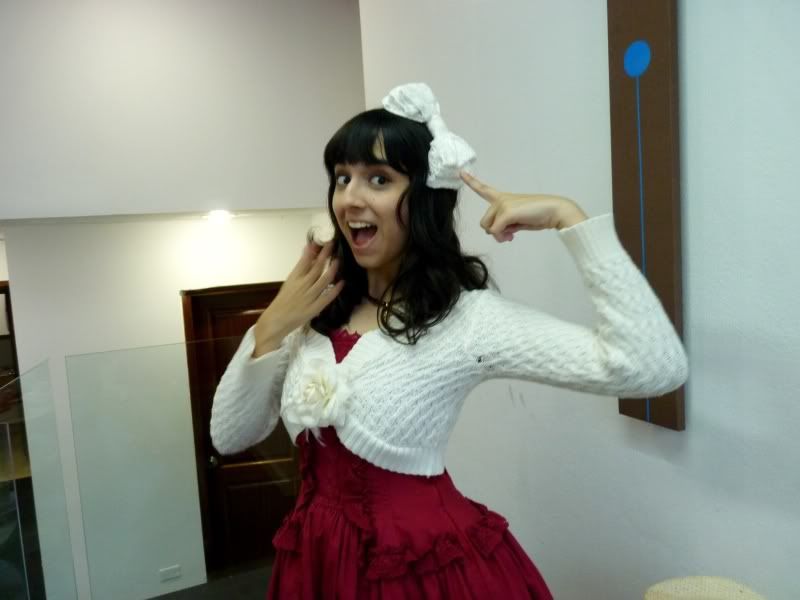 Our last stop: Blizz, a delicious frozen yogurt store. Here we held our gift exchanged and delighted in yogurt goodness :)


Outfit shot time!!!
Sofia (aliciel)
Outfit Rundown
Top: Kmart
Belt & earrings: F21
Skirt: In the Starlight
Tights: Sockdreams
Shoes & purse: Payless
Hair bow: Fan+Friend
Bracelet & ring: Claire's
Myself, Maria

Outfit Rundown
Blouse:Moitie
Skirt: AatP
Belt: Zara
Tights: Offbrand
Shoes: Journey
Bag: Moitie
Accesories: F21, Claire's
Brylee (brindy_02)
Outfit Rundown
Blouse:Bodyline
Skirt: Meta
Socks: Meta
Shoes: Bodyline
Bag: BTSSB
Headbow: Meta
Accesories: Claire's, BTSSB
Nicolle (yue_dono)
Outfit Rundown
OP: Angelic Pretty
Socks: Angelic Pretty
Shoes: SS
Bag: BABY
Headbow: Angelic Pretty
Accesories: Chocomint, AP
Pia (dreamsoflace)
Outfit Rundown
JSK: AatP
Socks: Meta
Shoes: Offbrand
Hat, cardi: Offbrand
Accesories: Claire's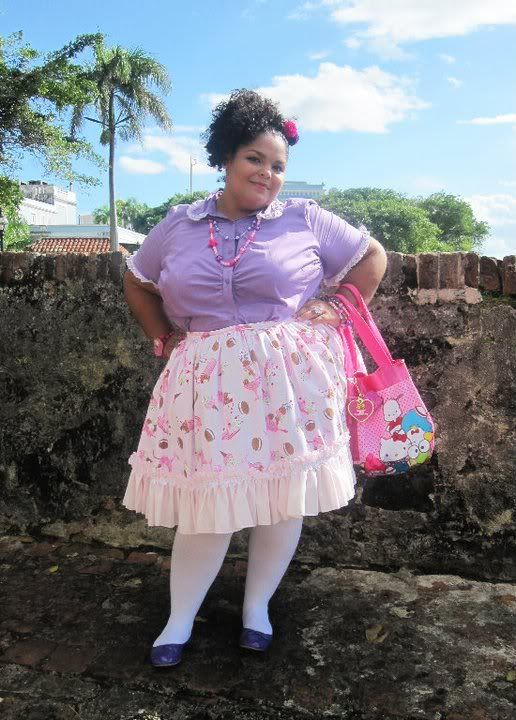 Yadira (yadi_loli)

Outfit Rundown

Accessories: Handmade

Blouse: Altered

Skirt and bloomers: Sweet Revenge Couture

Petticoat: Handmade

Tights: We Love Colors

Shoes: Offbrand

Purse: Sanrio 50th Anniversary


Extra! XD
We are not pleased. Not please at all.


Thank you for watching! Hope you enjoyed~