Before now I had always kept my headbows, pins etc. in boxes and I wanted a better way to store them. I also wanted to be able to get to them easy. That's when I had this idea!
Thought some people might like to see :)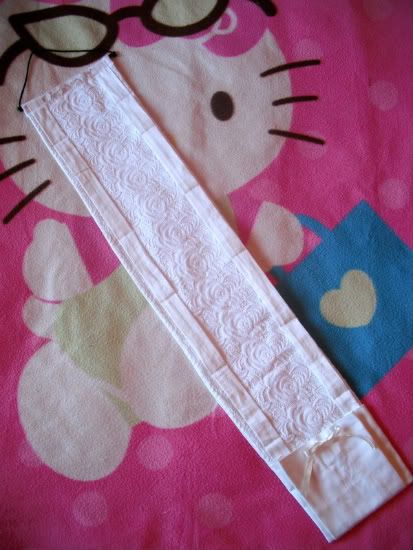 It's made from cotton and I put lace as the backing to pretty it up a bit. I decided to put a pocket at the bottom for headdresses etc.
All finished!




It's so much easier to find what I'm looking for :P
I'd love to see how everyone else stores their headbows! Feel free to show :)