Sorry, just realized I wrote a loooot. XD

At the beginning of November I took a risk. I found a shopping service through Facebook. It seemed to be operated by one person and there wasn't much feedback. There was only one photo from someone who had made a purchase and it was a maid uniform. I was apprehensive, but I wanted it to work. I could have easily ordered from any of the reliable shopping services, but I didn't. I still don't really know why. I thought if it doesn't work out I can always make a paypal claim and get my money back.

This was the profile I bought my JSK from:www.facebook.com/#!/profile.php

They were incredibly nice to me and always answered my questions promptly. She spoke fairly well English, but sometimes things would be lost in translation. It wasn't too much of a problem though.

I ordered and paid for my custom sized JSK at the beginning of November. Including shipping, a headbow and free pair of socks I found out about later, the total came to $98. At the end of November I was told that my dress was ready and that she was getting ready to ship it. Then she told me there was a postal ban and I had to wait another week or so.

I asked her if she had a tracking number for me and she sent me a scanned copy of the reciept. Lo and behold, my address was wrong. Part of the street was missing and there was no ZIP code. I told her and she apologized profusly and tried contacting the post office to see if there was anything that could be done. They told her it was too late and that I would just have to wait for it to get to the US and figure it out on my own.

Boy, people at the Post Office do not like being asked to go through their packages during the Holidays. I got some talk about hundreds of thousands of packages coming through every week and they just didn't have time to help me. There was nothing I could do, it was getting shipped back to China.

Depressed, I decided to check the tracking number one last time. It had yet to work, but I wanted to see just in case. I was confused because it said "Delivered". I ran to the post office and they told me they had figured it out and that it had been taken to the correct address. I ran back home and checked my mail box. It had! I was so excited. I thought I was going to have to wait another month, and the thing was down in my apartments mail box.

And now to the good stuff.




My face looked weird here. My shoes got cut off on accident, but they were just Bodyline.

It looks like it doesn't fit that well in the waist, but I just need to adjust the ribbon on the back. It fits so well though.




The big bow is removable, so if it ever looked uneven, that's my fault.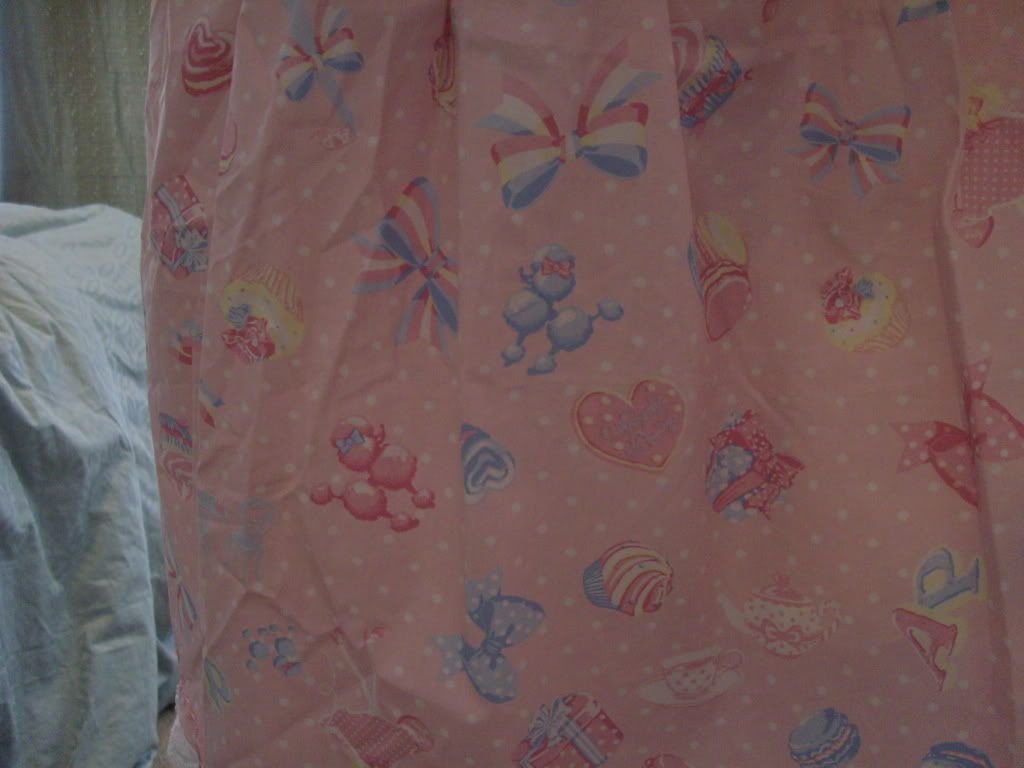 Bit of wrinkling from being in a box, but I've noticed no flaws. There's a built in petti and the torso is lined.

I feel REALLY dumb for asking, but I'm assuming this is an Angelic Pretty replica because it says it all over the place, but what is the name of this print? Is it just Sweet Paris? That's what Dear Celine calls it but I didn't know if it actually went by a different name. :/

Overall, 5/5 I'm ecstatic with the quality, the person who I worked with so was soooo nice, and even though she wrote down the wrong address and that could have turned out bad, it didn't. I'm happy with the experience even if there were some stressful parts.

OKAY, I DO NOT recommend doing what I did though. I feel that this person is good to work with, however, NEVER USE A FACEBOOK PAGE TO BUY YOUR LOLITA CLOTHES. Gah, I can't stress that enough. I got VERY lucky here. I made a VERY stupid decision using such a potentially unreliable source. It worked out for me, but the chances of getting screwed doing what I did are unbelievably high.

Hokay, picture with my Christmas tree to make everything better.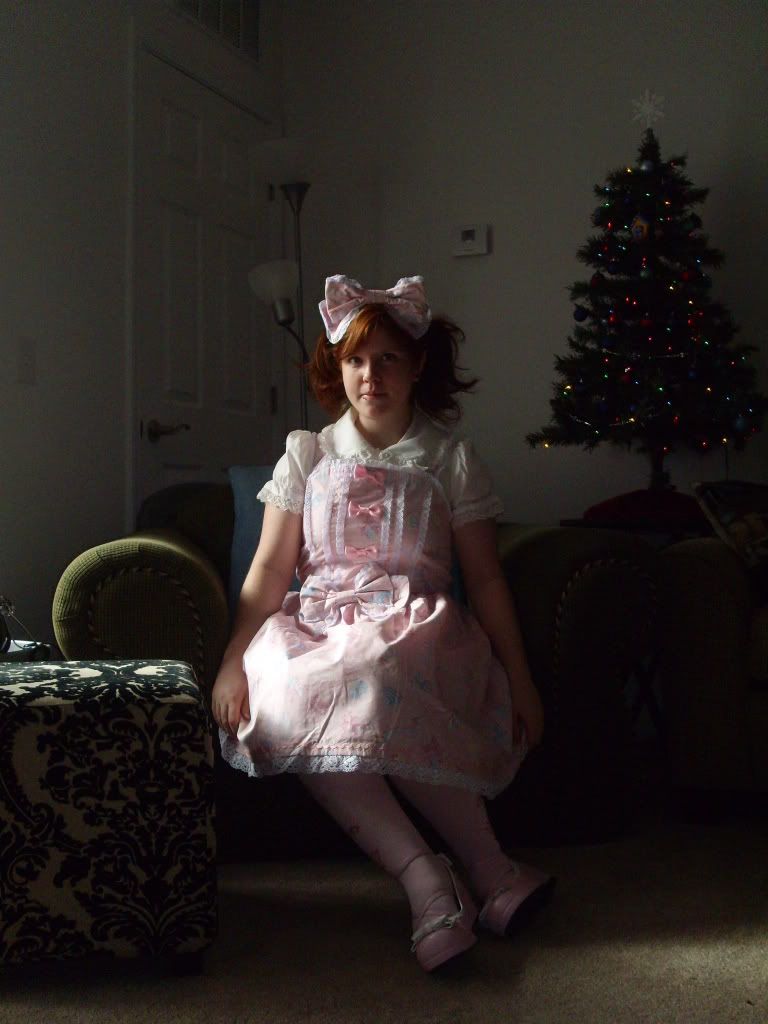 Have a good day!