This is the third order I've done with Taobao Spree so I thought I'd write a quick review.

I placed my order on November 29 and paid for it on December 1st. I had to wait for the boots to be made and my order arrived at their office on December 9th. Zeng said the boots were in a big box and if she could put it in a smaller box shipping would be less so I told her she could as long as they were well padded/protected and couldn't scratch against each other or anything else. I paid for them on the 10th and she shipped them DHL since I wanted faster shipping so they'd get here by Christmas. They got here the 15th so 5 days! :D So 16 days from order placement to deliverer and around Christmas time! I think that's pretty good. Now onto the items...

I bought this pair of boots from Nana Lolita / An*Tai*Na
http://item.taobao.com/item.htm?id=2798436349

And Dream of Lolita's Candy Treat bag replica because it was too cute to pass up.
http://item.taobao.com/auction/item_detail.htm?item_num_id=8570211545

I wasn't too surprised when the box turned out to be only 11 inches long since I told them they could use a smaller box. I was worried about the boots. Like always, the taping was pretty intense and it took me forever to open it. I ended up just ripping the box apart.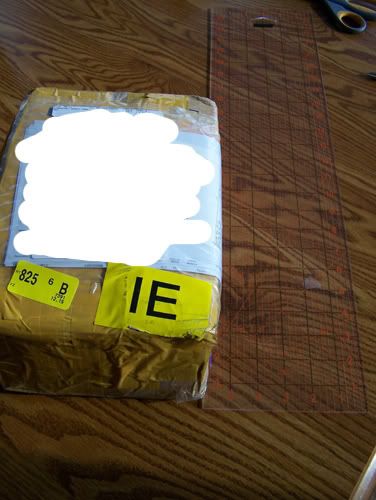 And inside the box.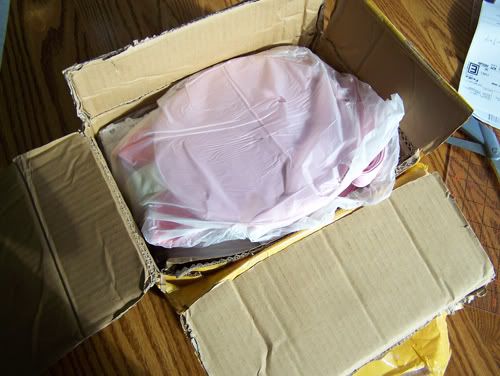 The purse! It's absolutely adorable and I couldn't find any flaws but I didn't do a very detailed check.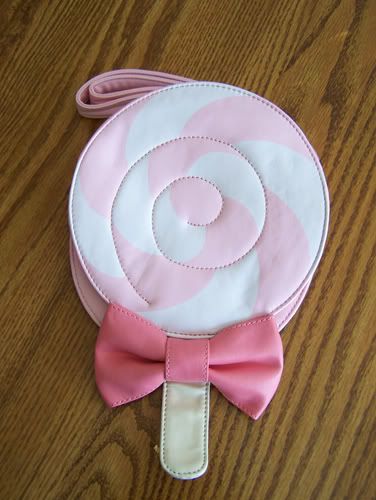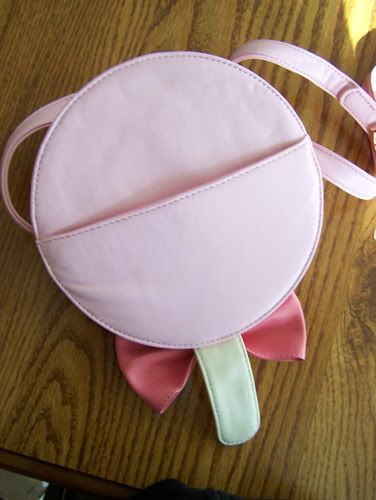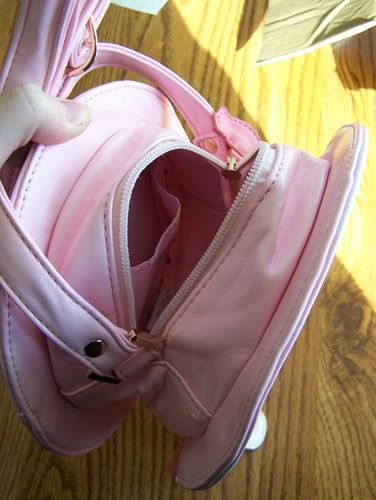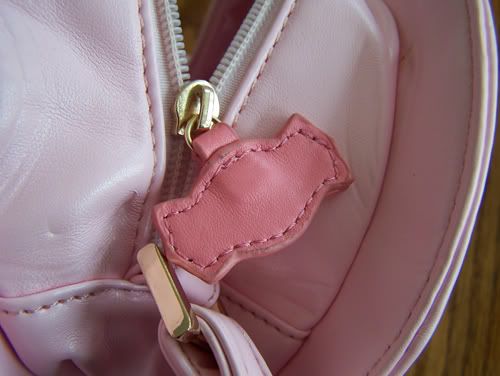 The boots inside the box...They're just a little squished. TT_TT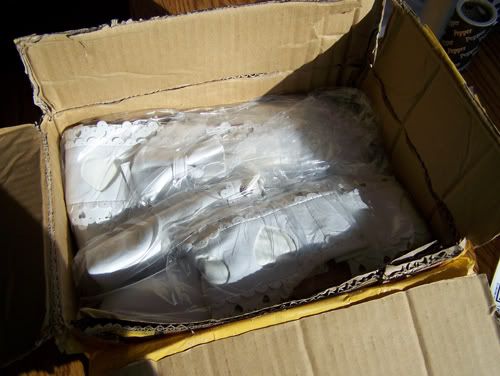 Boots fresh out of the box.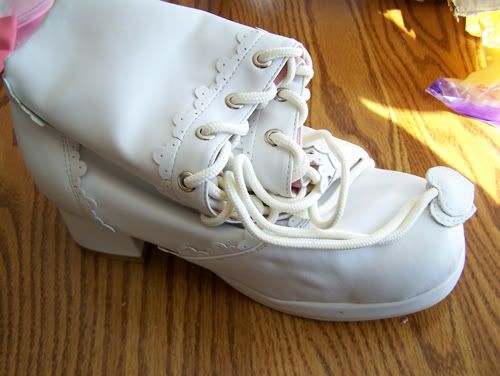 Luckily all the squishing didn't damage them, they're just not completely flat which should go away after a few wears. My biggest problem with them in a dark grey zipper on the side. They don't show that angle on their website and though I looked at reviews that showed it, I didn't notice how ugly it was until I got them. I wish they could have used a white zipper.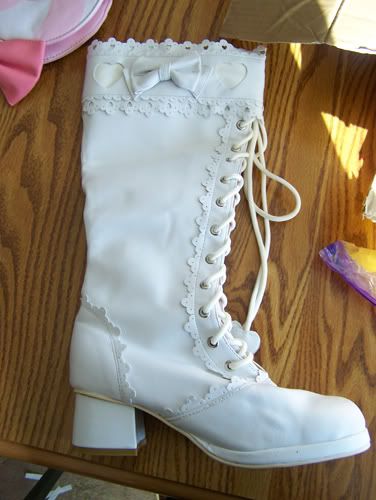 I know there have been two reviews on the shoes already so I'm not going to go much into detail other then I'll need to get traction stick thing for the bottom (I planned for that) and they're not the greatest quality for the price. I paid about $60 for the shoes which would have been a good deal but shipping was $45 shipping so $100 for the boots is pushing it. The bag was about $25 and was absolutely worth the price. As for taobaospree, I love their service and will continue to use them.

Now I need to make some warm fuzzy socks so I can use these as winter boots. :3