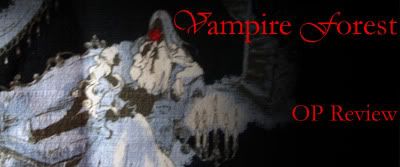 For my very first straight from brand purchase I couldn't think of anything better to bankrupt myself with than Vampire Forest - as soon as it went up for reserves I was planning how I would get my grabby loli hands on it. I almost decided on getting the 'Prima Donna' Jumperskirt style but I'm glad i made the decision to splurge a bit more money and get the Elisabeth jumperskirt/OP instead.
Stock photos don't do it justice, and neither do my photos really, but I certainly tried my best with my crummy camera~
I used
Chibi_Tenshi
's SS and I couldn't be happier with her service (i think that goes without saying), I ordered my socks direct from the BABY website and I wish I had waited and bought them together with the dress and saved myself some hassle...but I'm impatient and bought the socks as soon as i had enough saved up for them separately >.>
For reference, these OTK socks are quite forgiving when it comes to stretch, they are very comfortable and I think slightly larger ladies wouldn't have too much of a problem with wearing them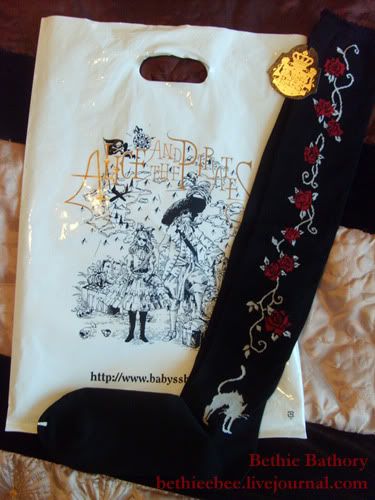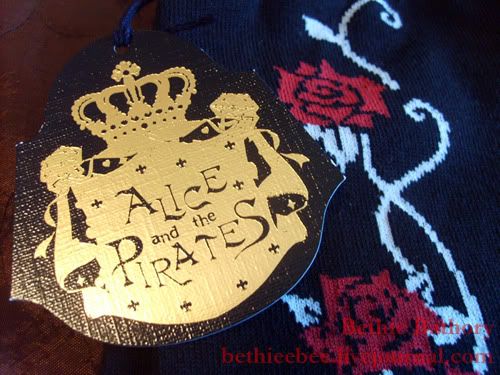 And onto the dress...Standard EMS packaging, but inside I of course got the larger AatP shopping bag which I am very happy about <3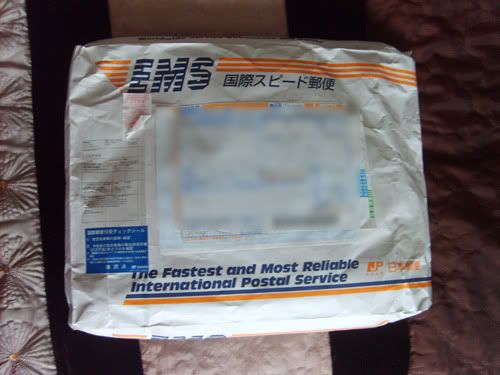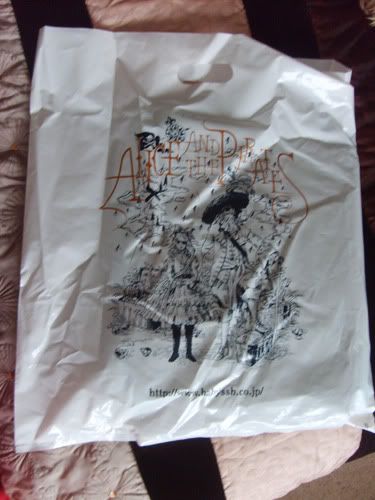 And the dress itself~ I don't have any worn pics yet, I will save those for a D_L post :) But it is a very nice fit for me, yay \o/
I am 5ft 5 and the dress is just the right length and hits me just below my knee. The stated measurements say that it will stretch up to 107cm/42inch bust but i honestly feel that this would be far too tight, my bust is nowhere near that and it is a nice fit but I don't think it would go much more without busting some stitches.
The only thing i can find fault with is the waist ties - i will have to sew them back on with more secure stitching, and the ties themselves are not double sided and could use a black cotton lining/backing as the back of the fabric is very light and would look a bit unsightly with such a dark themed dress.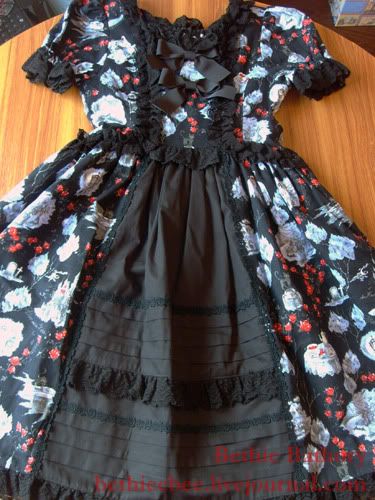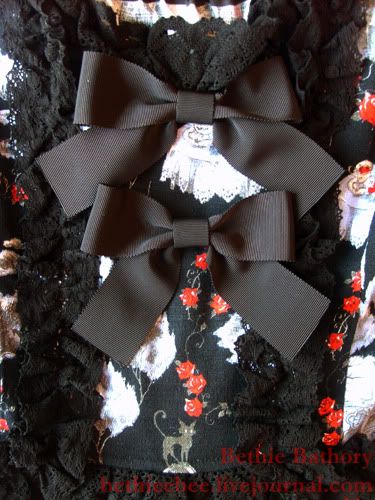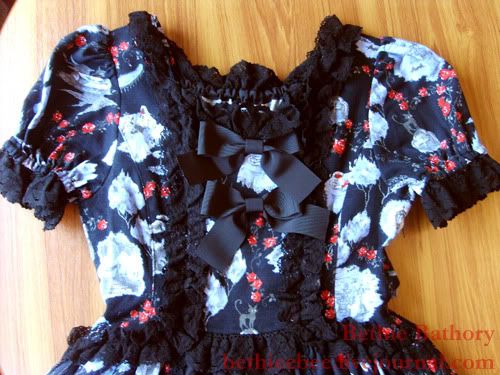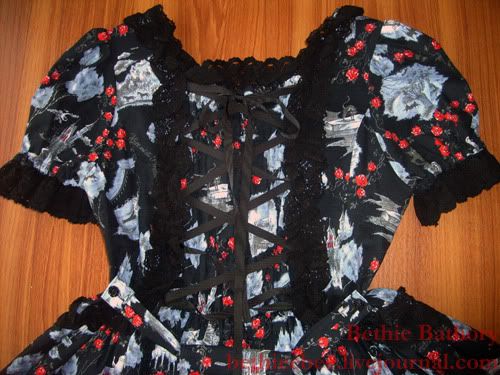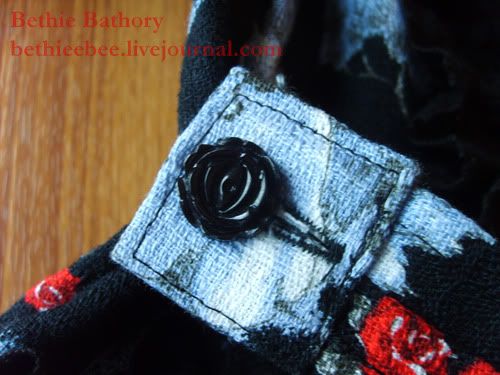 I did my best to get close ups of the images on the print. My favorites by far have to be the blood dripping from the rose into a teacup and the stairs leading down to the coffin <3 I know a lot of people have their doubts about this print but it really is beautiful in my opinion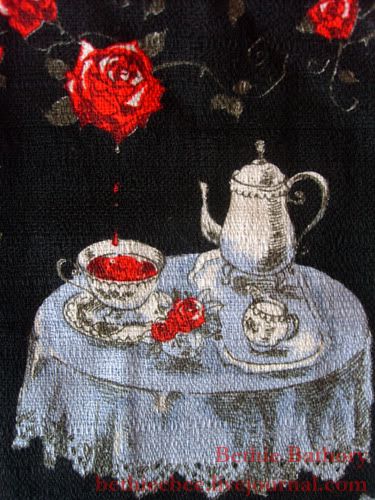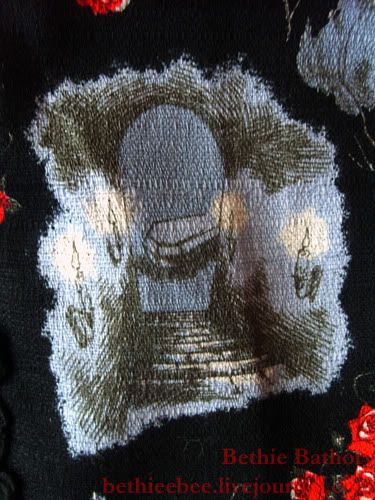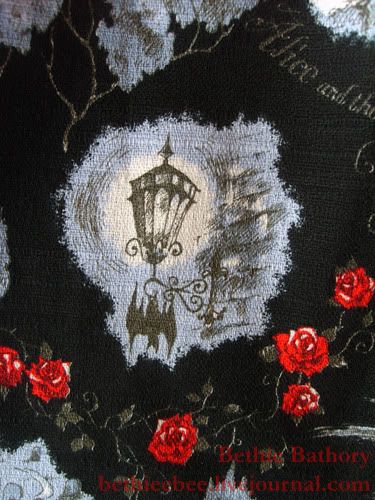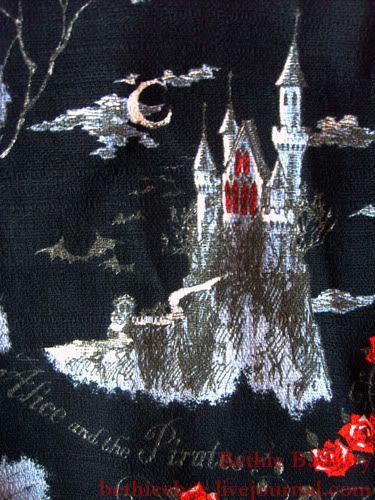 Can i please live here? :D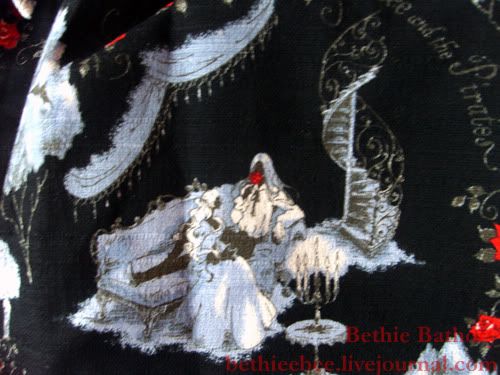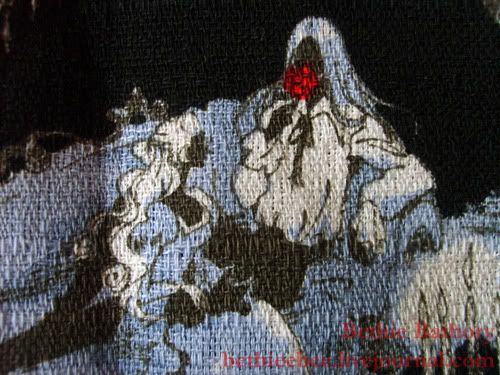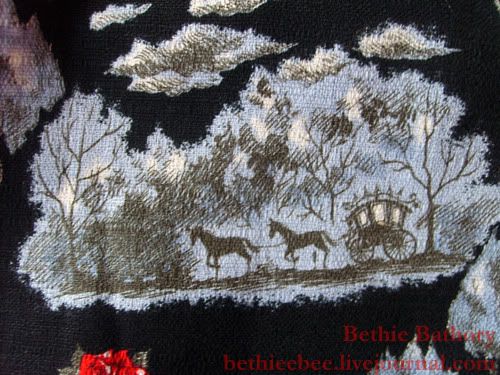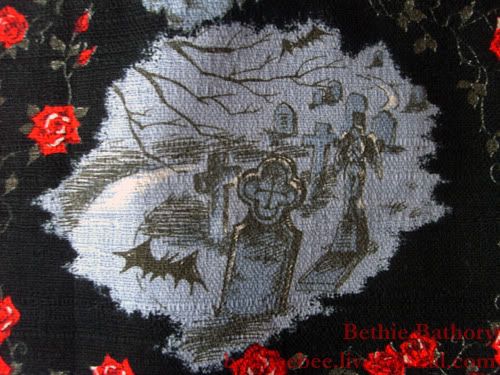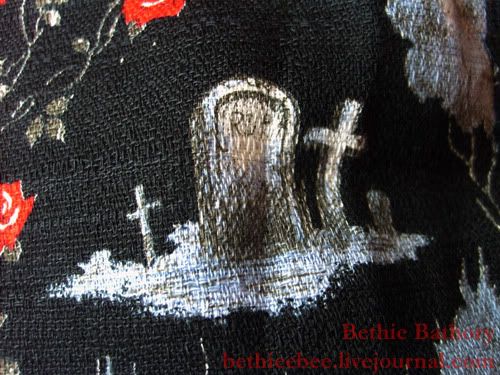 Hope this helps and thanks for looking!
(I've been trying to tag this but the tags aren't loading for me right now, I'll add them when it decides to work)