The other day was a big Trick-or-treat thing downtown (not on actual Halloween . There were tons of costumed folks running around so a group of friends and I decided to get together and zombie around =D! Of course, my my friend Haylee and I decided to use this as an excuse to be Ero-loli zombies! Thought you guys might enjoy the pics (sorry if the pics of me get kind of repetitive, I only have 1 zombie pose, lol)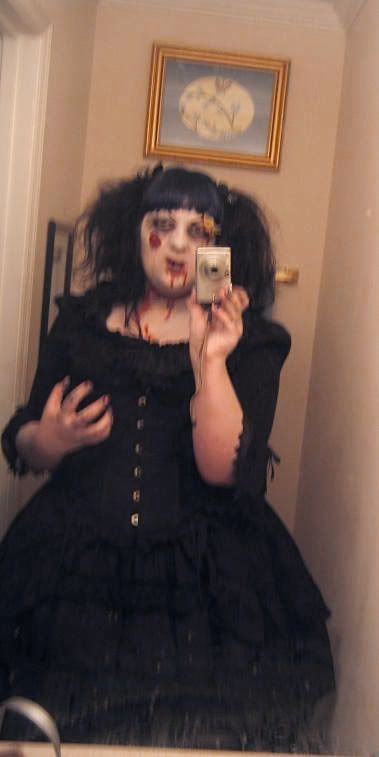 Quick mirror shot of me before leaving Haylee's house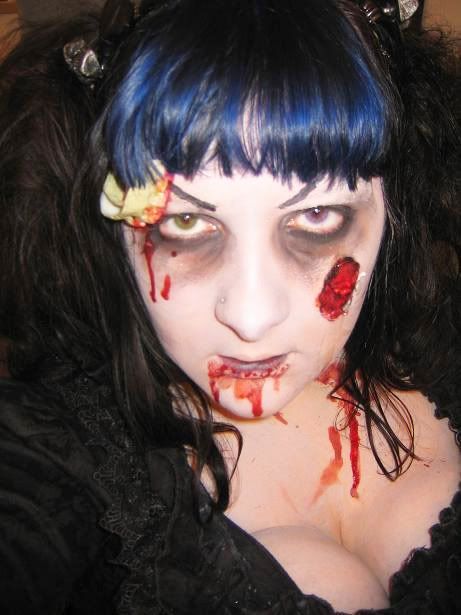 Closeup of my makeup (and cleavage! Oh my! =O ). IDK if you can tell from this picture, but that would be fake teeth glued to my head there. Personally, I'm on the fence about whether or not they're completely awesome or completely stupid, but people seemed to like them. I just wish they didn't look so obviously "novelty-teeth-stuck-to-my-head-y" and looked a little more like an actual zombie's teeth got ripped out whilst trying to chomp on my head, but I didn't have the time or the resources to make it look more realistic. Oh well.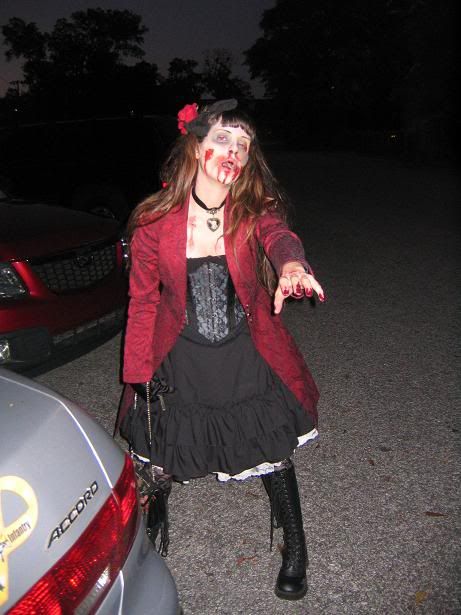 And now my lovely sidekick, Miss Haylee (or maybe I'm her sidekick? lol) in the parking lot.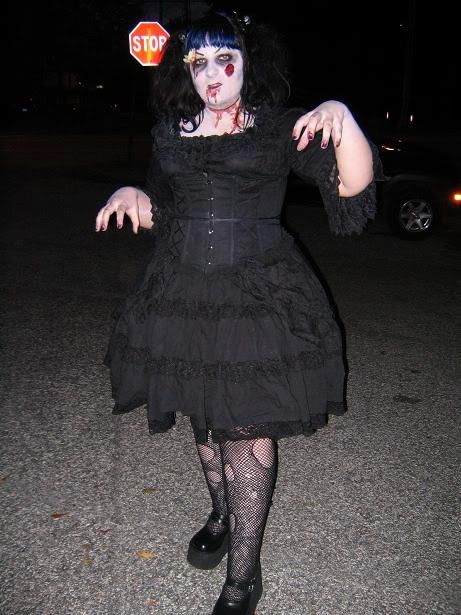 And a full body shot of me.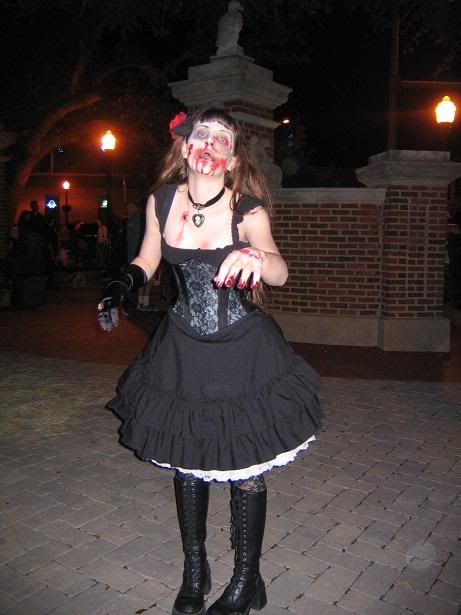 Later on, Haylee took off her jacket 'cause it wasn't as cold as she thought it would be.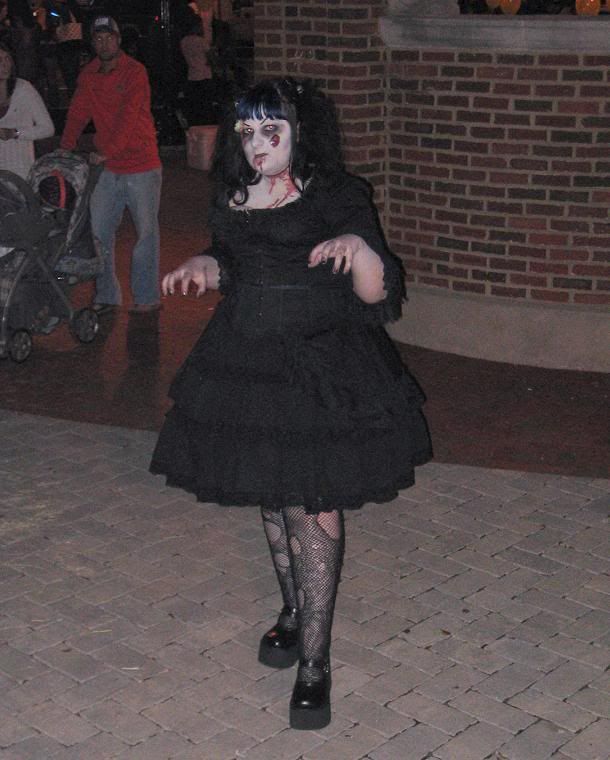 I didn't change anything, but here, have another pic of me, anyways.


And now BONUS PICS! They weren't lolita zombies, but here were the other girls in our group: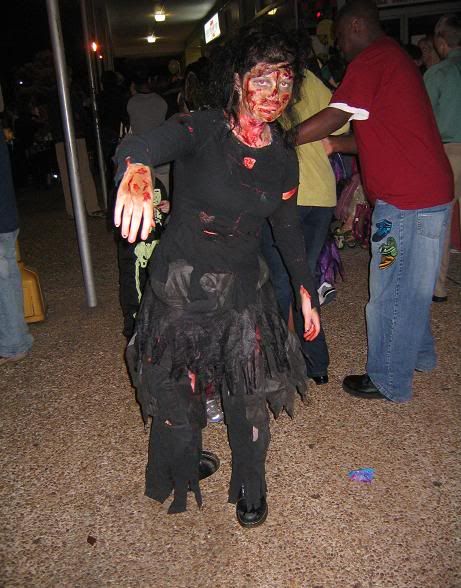 I love how gory Lindsey looked!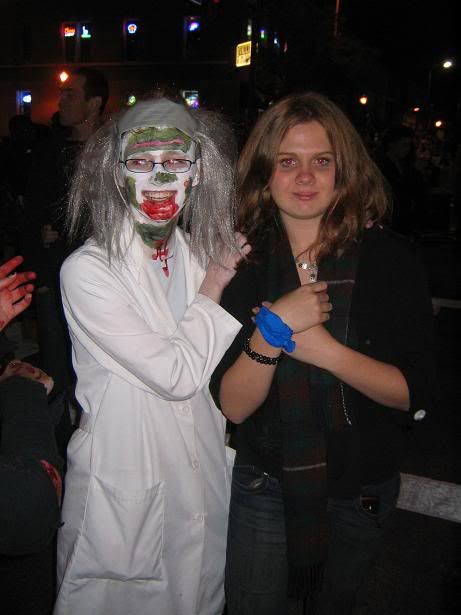 And Courtney who was our undead mad scientist! (don't know who the other girl in this pic is. Some friend of hers she saw while we were out)


Everyone loved our costumes and we got lots of compliments and tons of people took our pictures! (Except, there was one group of girls who were inexplicably mean to us, but whatevs, haters gonna hate). Anyways, hope you enjoyed the pics and I hope you guys all have a terribly spooky Halloween!