October 23rd a few lolitas from the
so_lolita (Southern Ontario) Community went to Black Creek Pioneer Village for a Harvest Meet. The weather was beyond perfect! It was warm and sunny autumn day! Since there was a Halloween event for the kids many though we were in costume!

Here are some photos (taken with an Iphone) & a small Music Video of the event





We began the day quite early as we all gathered at the main entrance. Little children dressed in their own costumes, parents giving us some quite affectionate smiles as they rode past us. We waited till we were all together and headed inside. The location is absolutely beautiful and the weather was beyond superb for the day. One nice path we decided to take some photos


paperflowers06 in her handmade dress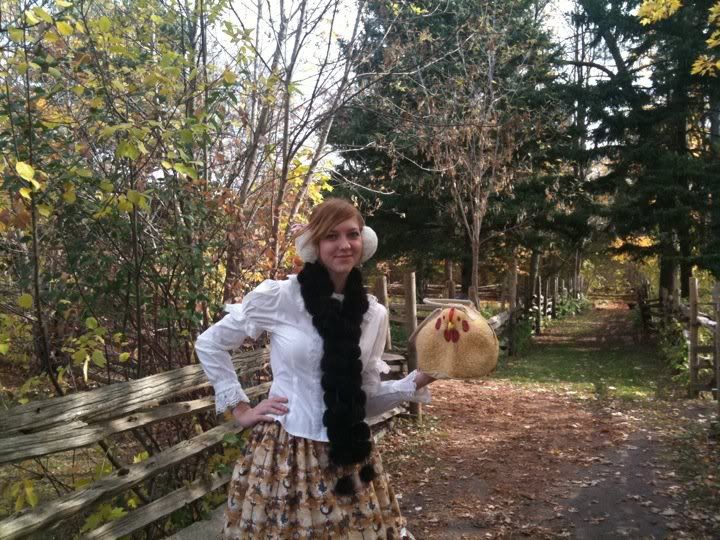 kigaromaru with her hilarious chicken bag! oh lolis & their bags.....


kareloli *bock bock bock* also in her own handmade dress. notice the pocket/clip on purse?

We then headed up the path and took some nice photos of the group. None of mine really turned out though >.<

the we found a photography store



guess who was most intrigued?
ai_cheeky &
paperflowers06

We then got a quick bite to eat and rested our feet while exchanging candy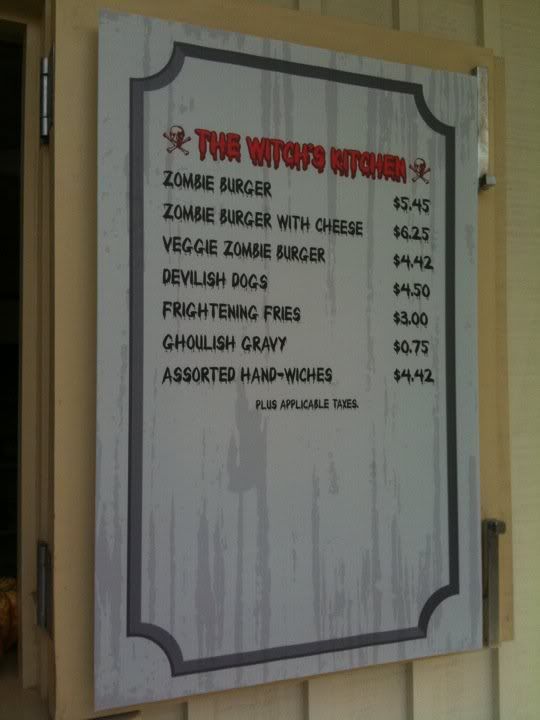 Making our way back onto the path we found First & Second House and witnessed the wool being made into thread, got to try homemade butter & saw a girl cooking cookies!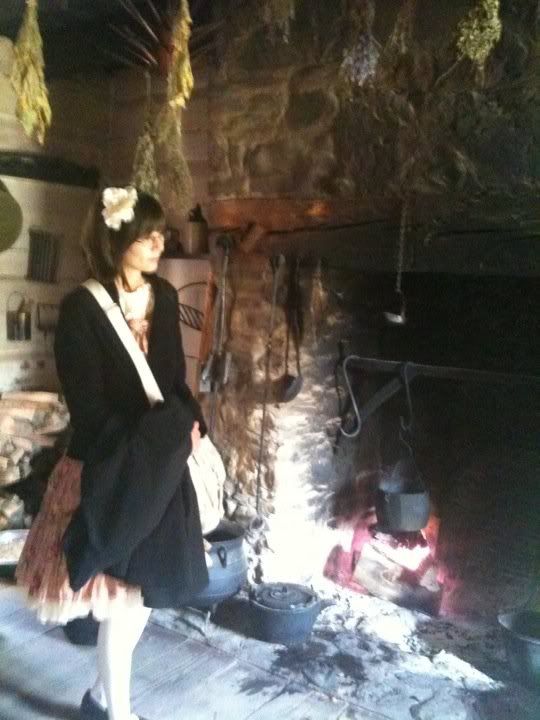 pyrefly_light learning about wool being made into thread in First House



some of us got a tarot reading. we basically all got the same reading and i think the lady that did the reading enjoyed our dresses more than the reading. it was still lots of fun :) especially kiga's reading.....oh and btw my room is clean LOL

The we saw a horse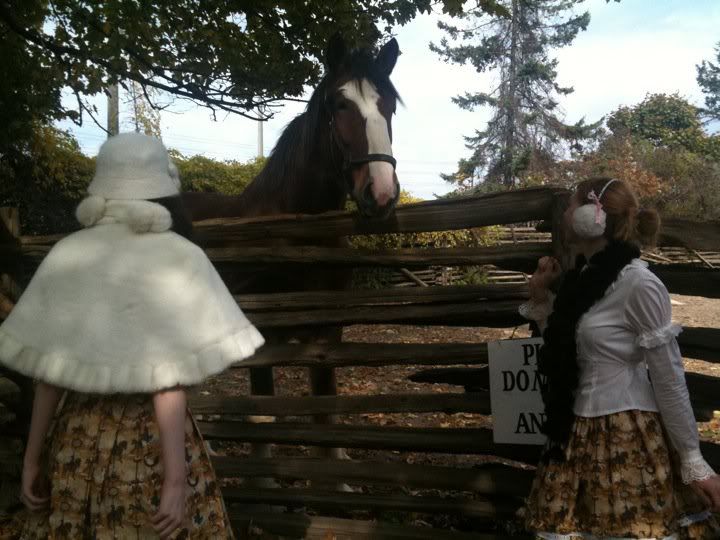 kigaromaru


Then we went to school
And what did you learn today????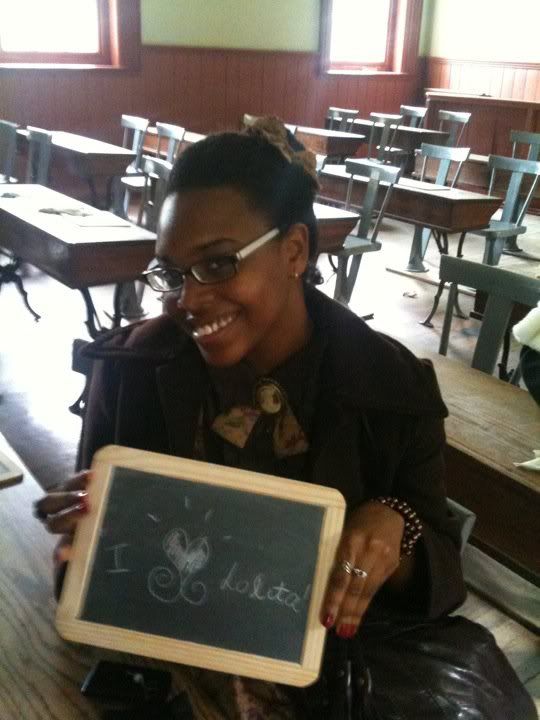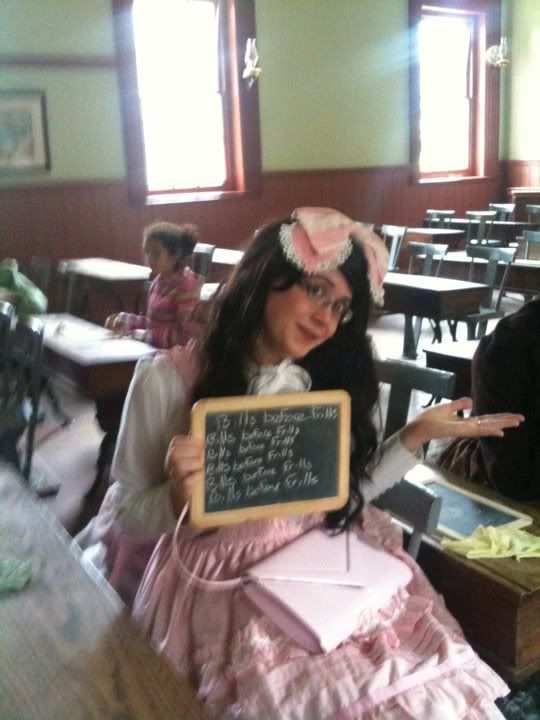 "bills before frills"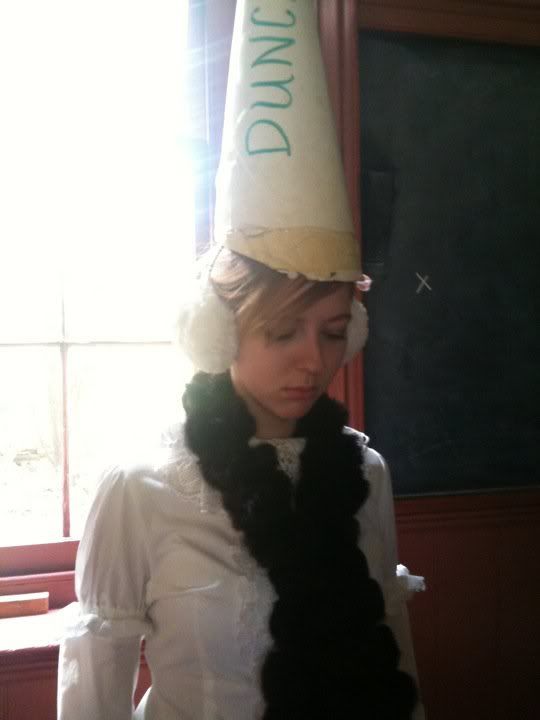 bad kiga! bad kiga!!!

ok what i really learned




after we headed to the main ground to play some games!!!





ai_cheeky attempting the slits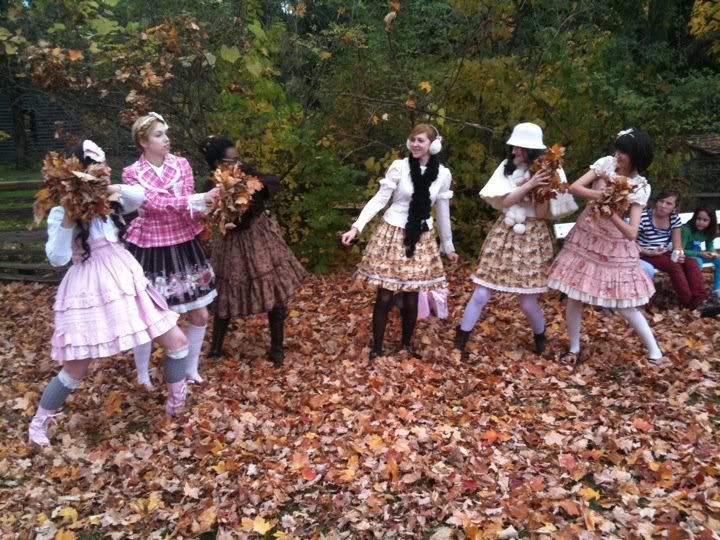 at recess everyone gangs on KIga




piece_of_cake24 &
paperflowers06 playing some sort of hoop game

Bonus: at PMall we met a group of lolitas!!!