Hi! I'm relatively new to lolita, only been actively learning about this fashion for the last 3-4 months. Haven't bought anything yet, but so far I've been really charmed by all the pretty things I've seen :)

Sorry to bother everyone with a question on my first post, but I wanted to ask a few things about these three boots.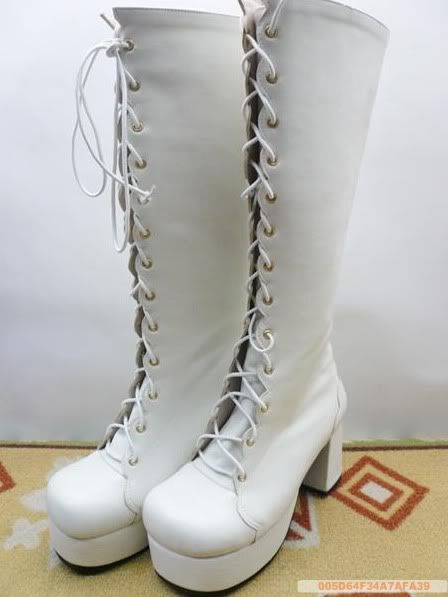 1) Custom House Boots Model 042 (the picture above)

2)

长筒系带洋装靴

Boots

黑白

■gothic/punk/lolita/

维多利亚

from R-series

3)

lolita

日本流行高跟长靴

9015

黑色

from

An*Tai*Na




Does anyone own these boots? I don't really mind which ones I buy but I just wanted to know more about them.

If you don't mind answering:
1) Which one is more comfortable to wear? (are they really stiff?)
2) What is their quality? (durable? is the traction good/non-existant?)
3) How much larger than the actual foot size would you recommend to buy?
My foot size is 23.5cm so should I buy 24cm or 24.5cm? Edit: answered

Thankyou in advance.