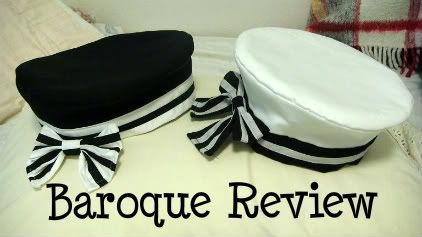 Store: Baroque

Website: http://mana86.namoweb.net/bbs/bbs/zboard.php

Contact / Order: Domoae86@naver.com

Location: South Korea

Purchased: two "2010 Lolita Institute" sailor berets (1 black x white and 1 white x black) stock photo

Communication (5/5): Excellent ! They were very nice and polite throughout the transaction. Since they are located in South Korea, response was not immediate (because I'm in the US), but they were still very timely. Email responses came within 24 hours after messaging. When I first inquired about their Lolita Institute sailor berets, they said that they only sold them with the JSK. However, because I really wanted a new sailor hat to match with my own sailor OP, I offered to buy two for $40 + shipping ($20 each). It's hard to come by sailor hats of this design these days but luckily, they accepted though they were busy at the time (holidays and other work).

Shipping (5/5): The packaging was very secure. Within the outer packaging, the hats were wrapped in bubble wrap inside a clear plastic bag. For international packages, they only ship with EMS so it was a little expensive for just the two hats- but they did arrive very fast.

Overall / Quality (5/5): The transaction smoothly. The hats are very well made and are lined on the inside. The fabric is soft, yet thick so the hat is able to hold it's shape. The berets are perfect! The bows on each hat are detachable too. Baroque was very nice through the transaction. My order happened to be during a holiday and busy time for them so it took a little longer than expected (3 weeks) to process. However, they explained their situation and apologized for the delay. Not only that, but to make it up- they added a few gifts to my package. They made a cute tulle head bow and added two Korean chewy candies to my order (they are SO GOOD). They also added a nice thank you note. I would love to order from them again. :]

Photos:






lining / inside:



black hat-



white hat-






stripes / bows:



black beret-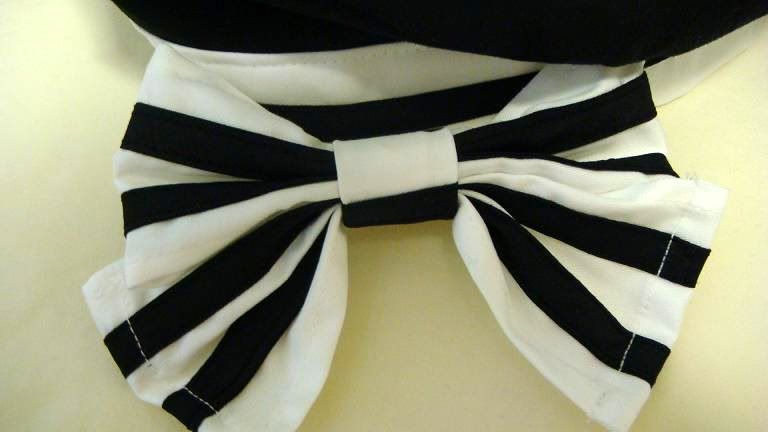 white beret-



Gifts from Baroque:


notice that the candies are almost completely eatten... my boyfriend (and I ._.) got to them before I could take a photo. I wish I knew the name of these in English- they're really good.





Thanks for reading !