Spent yesterday and today making some deco sweets jewellery. I've got paint all over my fingers and arms now!






Strawberry kiwi roll cake. It's getting close to summer here in Australia so I decided to go for a summery fruit cake. I had chocolate cake in mind with drippy chocolate sauce but it just didn't seem very summery.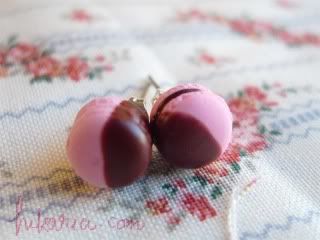 Mini choc dipped macaron studs. Recently I figured out how to make things look like they've been dipped in chocolate, so I went a bit overboard.




I was going to make these into necklaces, but I don't really like the shape of the macaron. I'm going to remake these.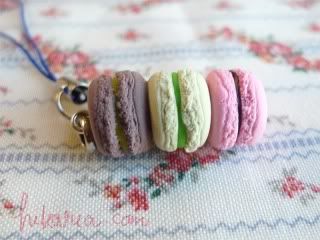 Mini macaron stack. This one's on a phone charm but I think I might change it to a necklace, it's small enough.

Thanks for looking :).