It's been over 3 years since I introduced the Admiral Tricorn hats, and to my delight I have made at least over 75 and probably 100 or more.

I figured it was perhaps time to introduce a new style, a fitting one with the upcoming season.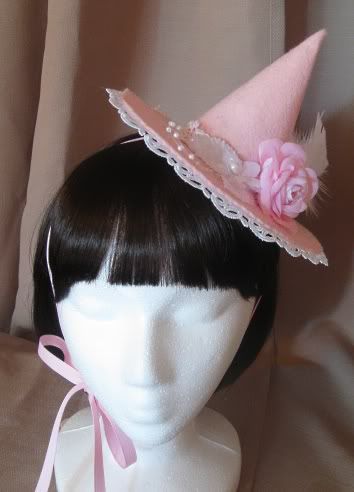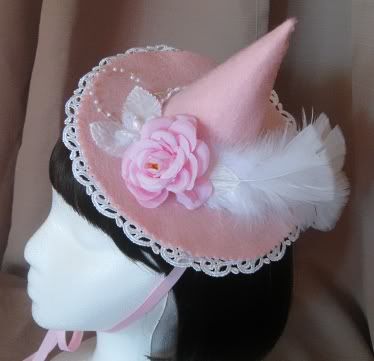 Trimmed with venise lace, faux fowers, and feathers.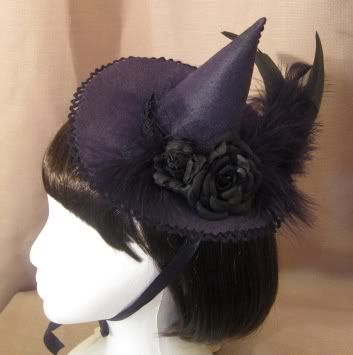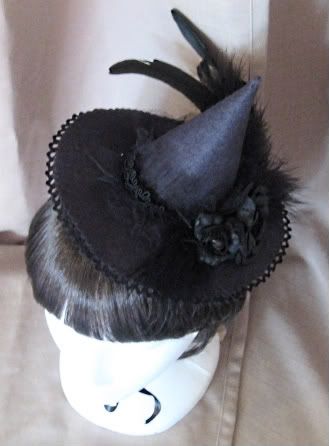 Excuse the photos, it's hard to photograph black x black, everything on the hat is black (rather then some of it being navy). The black hat is trimmed with black tulle, velvet ribbon, braid, cotton lace, feathers, cock feathers, and faux flowers.

They are made of felt in a very similar manner to the tricorn hats. They can be worn with the ribbons either tied under the chin or under the hair.

I was thinking on selling these two, and then if there is interest making some more "one-offs" to sell.

Edit: I have posted these for sale

Sooo... anyone interested in any specific colors or ideas? I was thinking of making black x pink, white x gold, and brown x cream, but I can make them in any color felt that I make the tricorns in. Please let me know what you think

And if there is enough interest I might make these available for custom order like the tricorn hats (Harry Potter themed colors anyone?)

Also please visit a my brands blog, as I am working on and previewing upcoming prints and releases!



Now for something somewhat different. I realize that these are rather common and annoying, but I think that they are very helpful when ordering shoes. I'll try to keep it short and sweet XD

I just purchased this pair of shoes from bodyline with a group order run by
aonele (which she ran very well XD). There was only one review that I could find for these shoes that suggested that they ran a bit small. Because of this I decided to buy a size 240 (7 1/2-8 us) as I usually wear a 7 1/2 or sometimes an 8.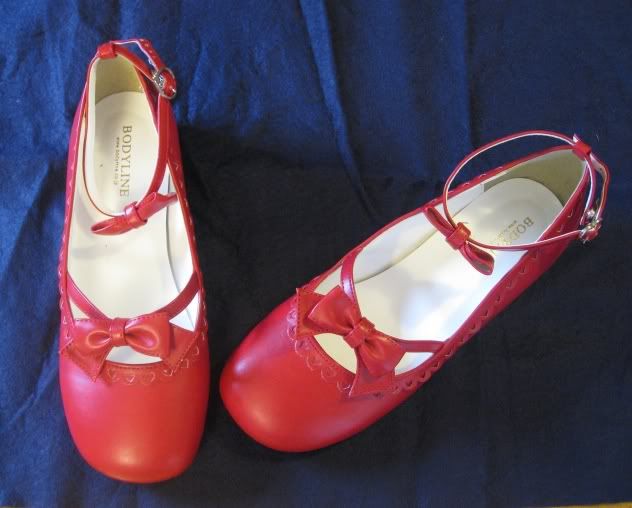 As you can see they are a very delightful cherry red, not too bright. The ankle straps are quite long, I had to poke two extra holes in them to be able to try them on. The bow on the ankle strap slides and can be removed if you want to. They are really cute!

Sadly they don't fit me. My foot is approximately 9 inches long (23 cm) and the insides of the shoes are 9.75 inches long (25 cm). So please take this into account if you want to purchase these shoes.

If you want any more measurements please let me know.

Edit: I am also selling these XD