Hello there. =) This is my first ever review so I hope I cover all the bases. I've read several and I believe I basically get the idea of how to present the information. Please forgive my sad little room. That said, I will be presenting the information below the cut.



Ok. So, I ordered a petticoat from fanplusfriend last week. I really wanted a different shape petticoat but I couldn't afford to pay much at this point. I didn't really have many fanplusfriend pannier reviews to go off of so I just kinda had to hope that everything would go smoothly. I've ordered a skirt and top from them before and they were both beautiful so I figured that a petticoat wouldn't be an issue. I put in the order on September 7th (i think) and it got here today.

The petticoat arrived in UPS packaging and wrapped in purple plastic.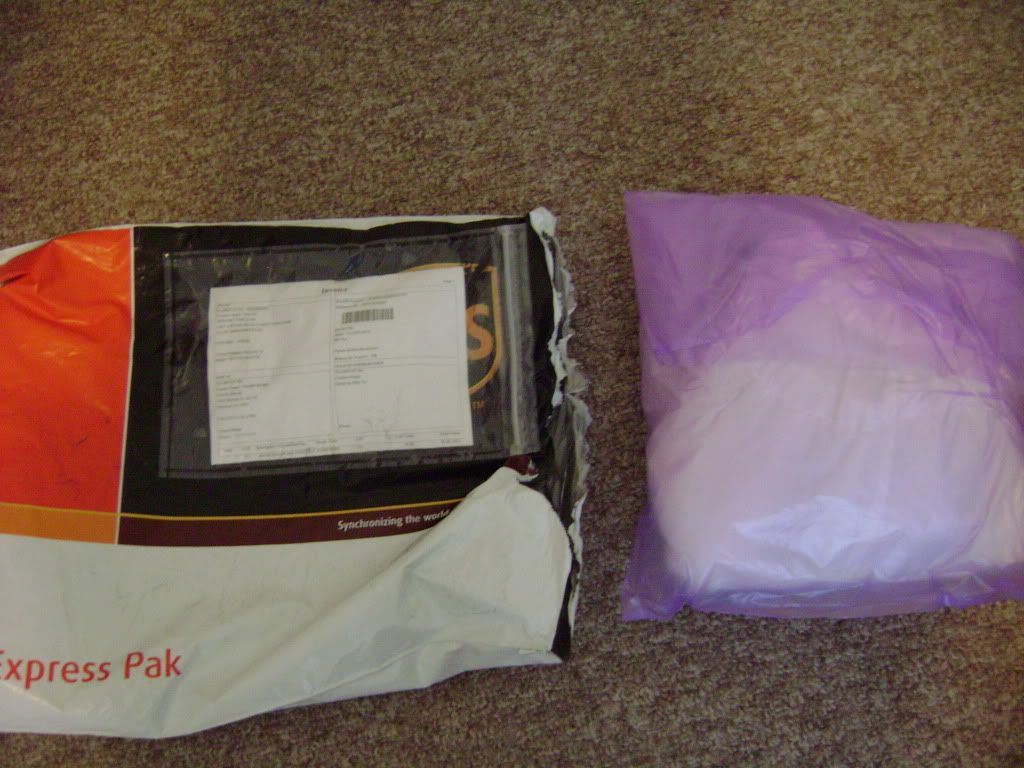 Which was actually a purple bag with the fanplusfriend logo on it. When I pulled it out, I thought it kinda smelled like Chinese food which is weird but it really just made me hungry. (My roommate is ordering Chinese as I type this.) That'll probably go away pretty quick though.




























Here's the actual petticoat





























It was turned inside out when I pulled it out of the bag. I'm assuming this is for protection of some sort. I don't know much about the proper way to package a petticoat so I'm assuming this what's supposed to be done? (Either that, or this is really bad) While it was turned out this way, I decided to check the stitching. I know no one's going to see it when it's turned right side out, but I think it's worth mentioning anyway. There were a few hanging threads here and there but the weirdest thing was this right here.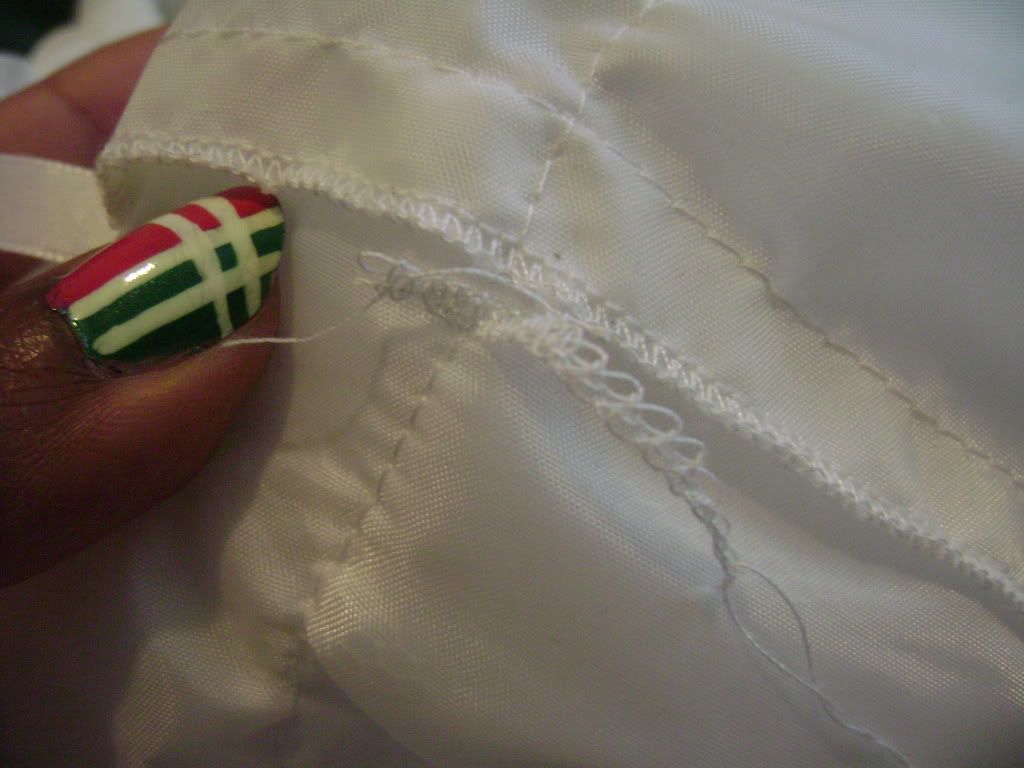 It looks as though they started trying to sew that part right above it, realized they were off, and just cut it, moved over and started over leaving this weirdness right here. Again, it's on the inside so it doesn't much bother me, but it might bother someone else who's really about quality and it really seemed kind of ridiculous to me that they didn't remove their mess up.

As for the outside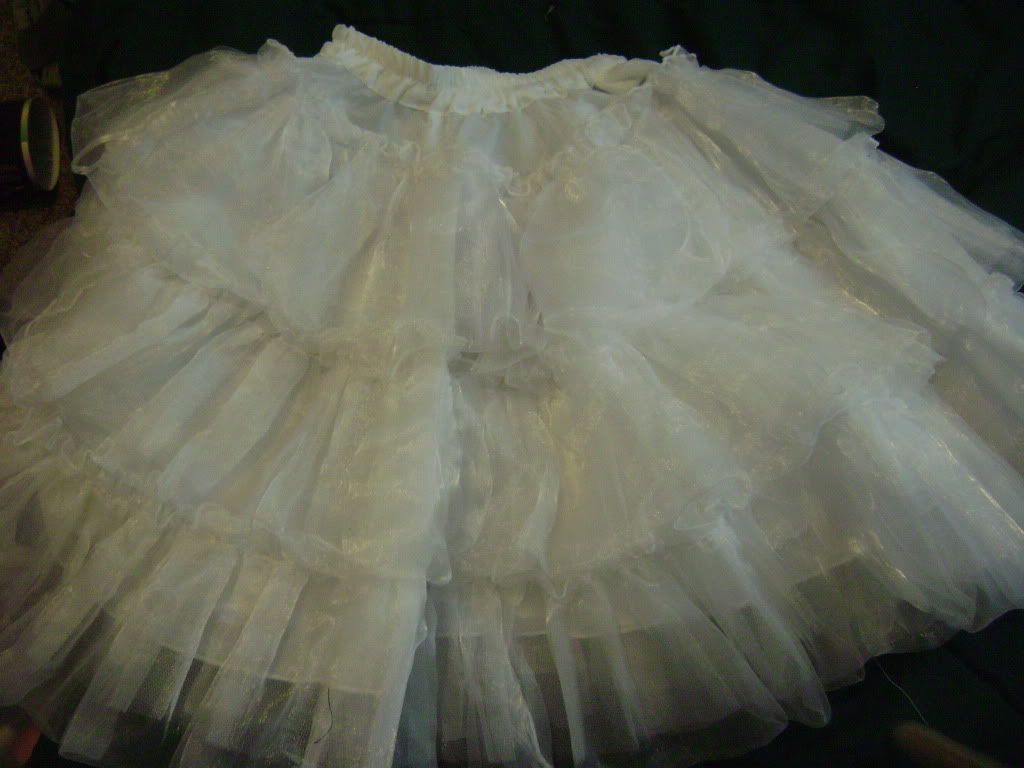 This is what the outside looks like. It looks more or less like the picture. Except white.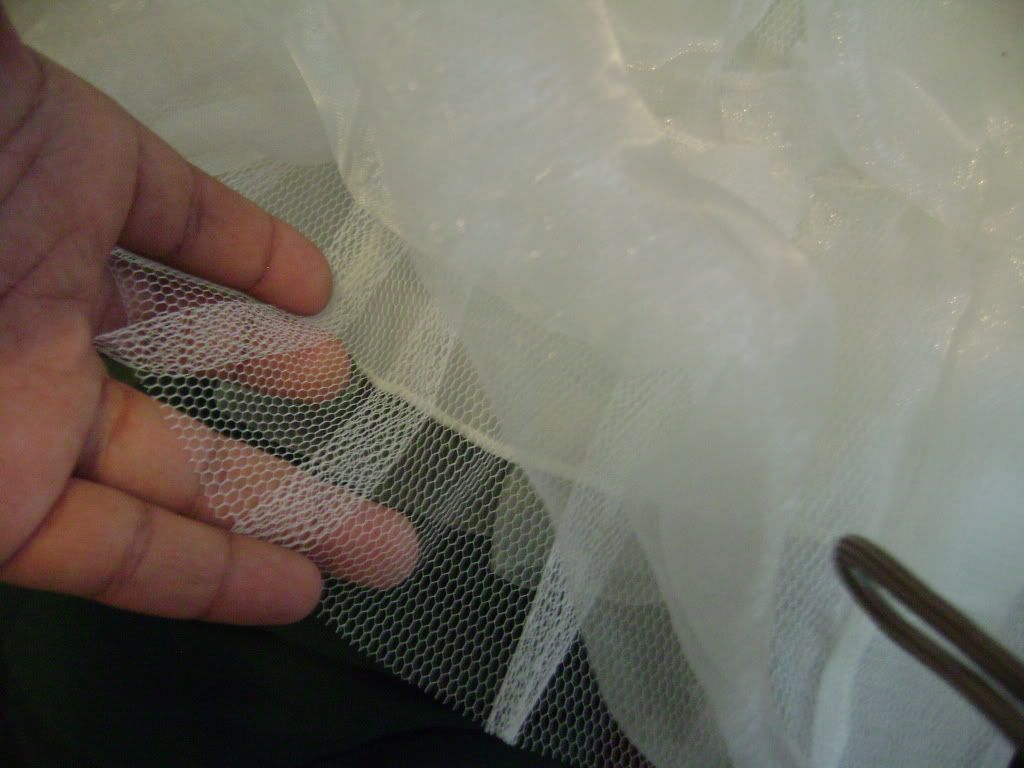 It's got the scratchy stiff gauze over the lining for volume and the softer fluffy stuff on top. I'm reminded of how I made a costume using that stiff stuff under the skirt and I forgot to give myself a lining so I was being scratched up all day. =/ Last time I rush a costume for a convention.

I went ahead and tried it on but realized that all I have here with me right now is a skirt I got from Bodyline so I used that. The bodyline skirt is a little short, and the pannier is kinda long. I gave them a length measurement, but it's definitely longer than that. I probably should've given them a shorter measurement.

Here's a picture of the pannier under the bodyline skirt for an idea on shape.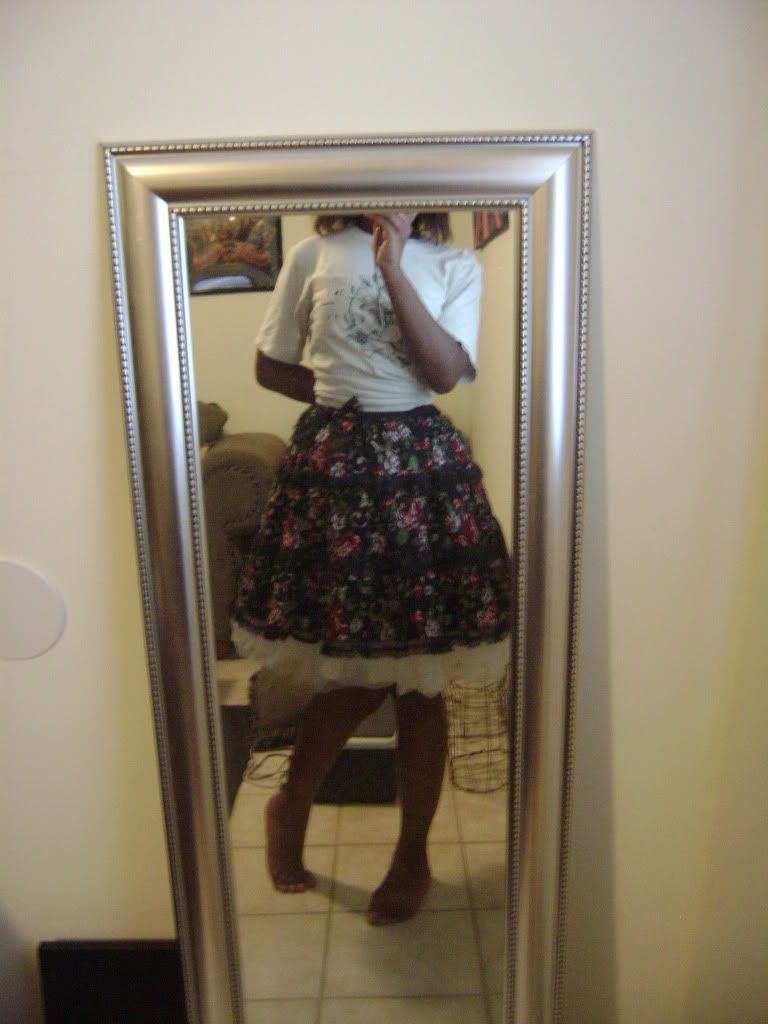 Sorry for the t-shirt as well. I'm telling you, I left most of my stuff at home until it gets colder because Valdosta is too freaking hot to wear any of the stuff I have. I should invest in more summer loli attire. Anyway, this pannier was pretty long. It sticks out a few inches from under the skirt and that's with it sitting at my natural waist. Of course the Bodyline skirt is shorter than the average lolita skirt so I will go ahead and blame that as well. I wasn't buying this with the intent to wear it under this skirt. I like the shape though.

Side view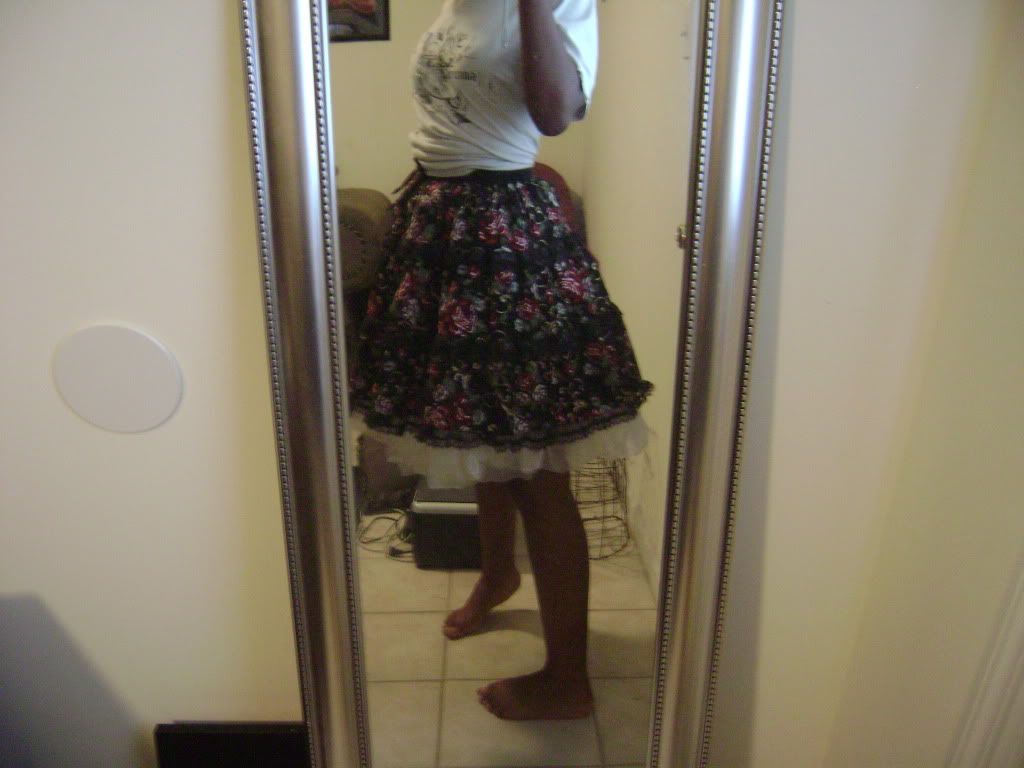 Here it is under my angelic pretty mode girl knockoff skirt from fanplusfriend. It works better here, but you can see the white underneath the see through part at the bottom. The shape is lovely though.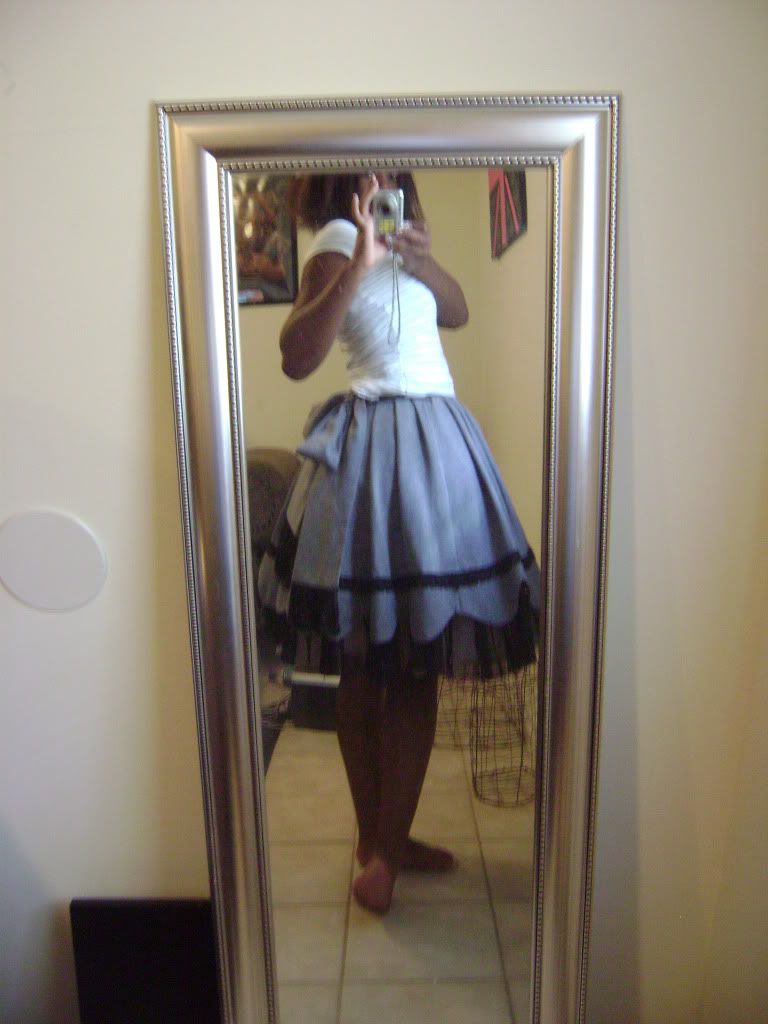 It's not as extreme as the A shape pannier I ordered from candy violet last year (though I do love that one). Also, it's a bit more spread out than in the picture. The mirror we have we got from Wal-Mart and we only realized later that it was warped so as to make everything in it look thinner. But I guess it's good for when you want to lose weight without...losing weight...?


After all that (and I'm sure I said more negatives than positives) I do really like this petticoat even if I have to roll it or pull it up to my ribcage or get some alterations done. It's cute and I like the more subdued shape. It'll be easier to fit into places and some skirts look strange in extreme A shape. I hope this review is helpful to anyone wondering whether to purchase a petticoat from fanplusfriend.

Rating


7/10 : Does what it's supposed to but kind of long and weird threads inside. Smelled like Chinese food which made me hungry.