So we all know that Bump-its and their knockoffs are crap when it comes to doing a nice hime bump. A while ago I made my own version using stockings and some stuffing. I found that it created a nice, round looking bump. Since this month is a tutorials theme, I decided to make a tutorial showing you how I did it. I've never made a tutorial before so any suggestions on how to make it better are welcome!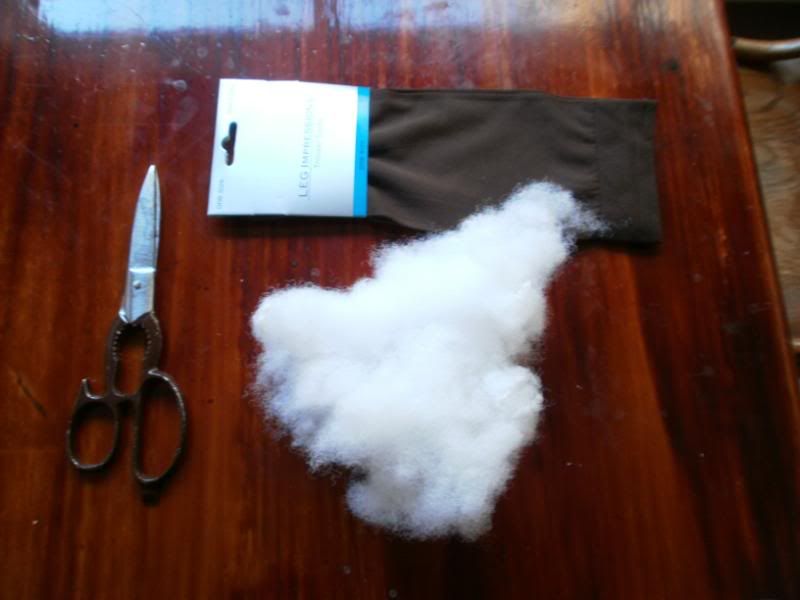 Materials needed:
*1 pair of stockings in the color of your hair
* Scissors
* Stuffing or whatever you plan to fill your bump with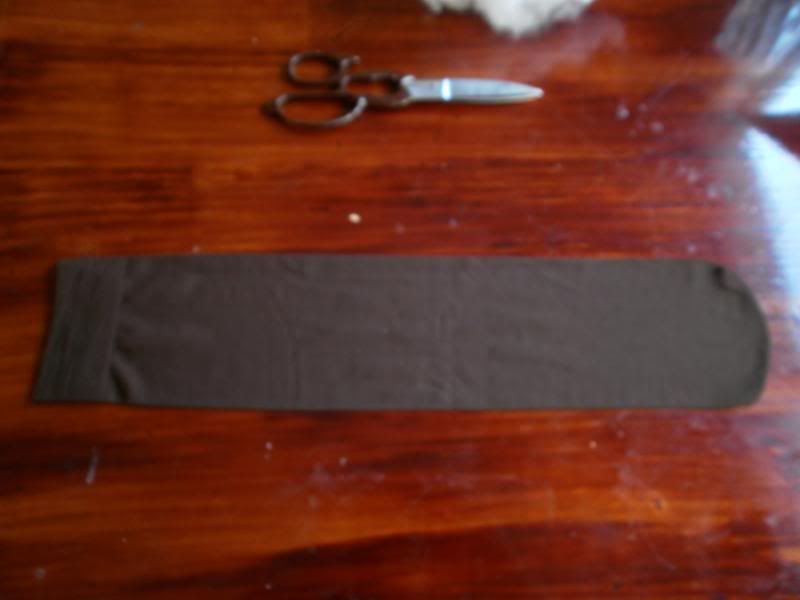 Step 1: Lay your stocking out flat and decide how long you need it to be, based on your preference. You can always measure the top of your head if you're not sure, but I left that part out.



Step 2: Cut your stocking width-wise to the desired length. You want to have a tube of fabric left.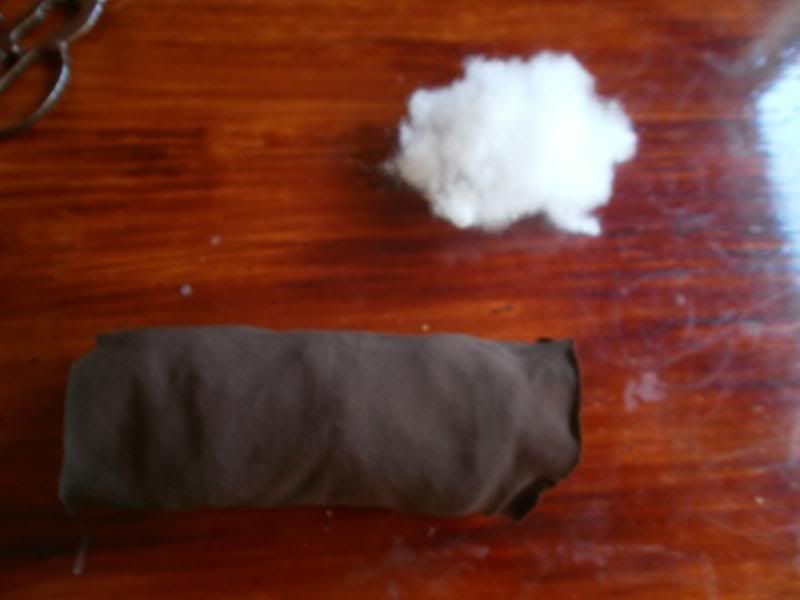 Step 3: Fill your tube with the material you chose. I chose stuffing, but you could use anything soft. If you really want to go old fashioned, you could even take your hair collected from your hair brush.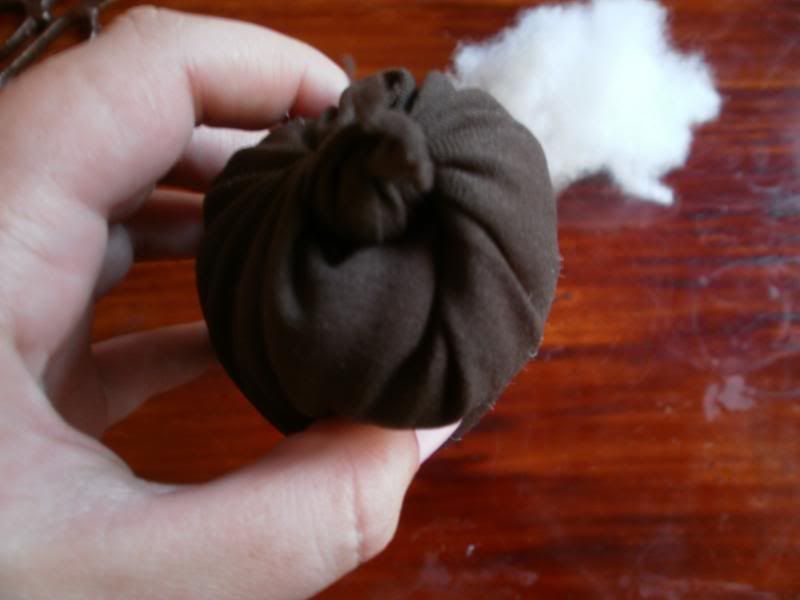 Step 4: Tie the ends.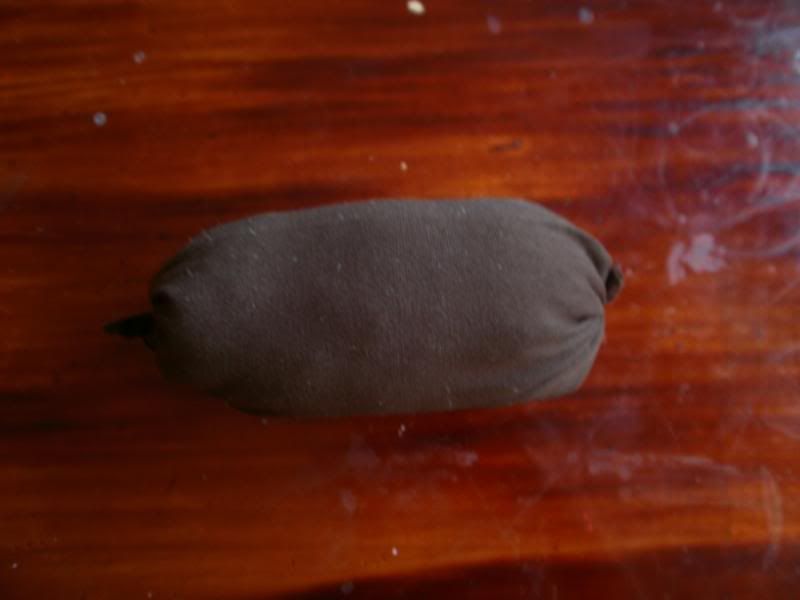 And there you have it! One easy handmade hime bump!

Now for the next part of the tutorial, making the hime bump using your handmade bumper (I'm not sure what to call it lol). This tutorial is handy for making the hime bump without teasing your hair. I do not like teasing personally because it's a pain in the butt to get out, but if you want to make your bump bigger, then go right ahead.

Note: Some pictures may be sideways and uncropped. I don't know why Photobucket is so slow with posting my edits but it happens all the time!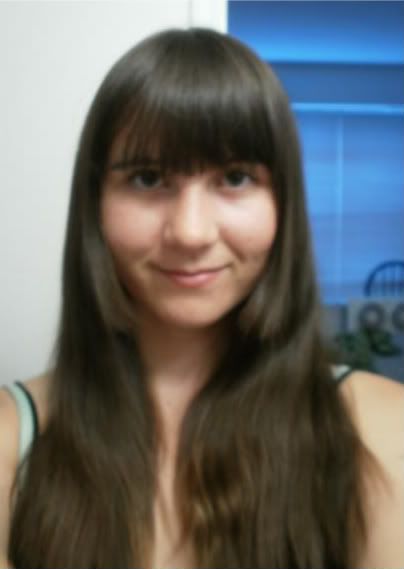 Step 1: Brush out your hair if it's not already.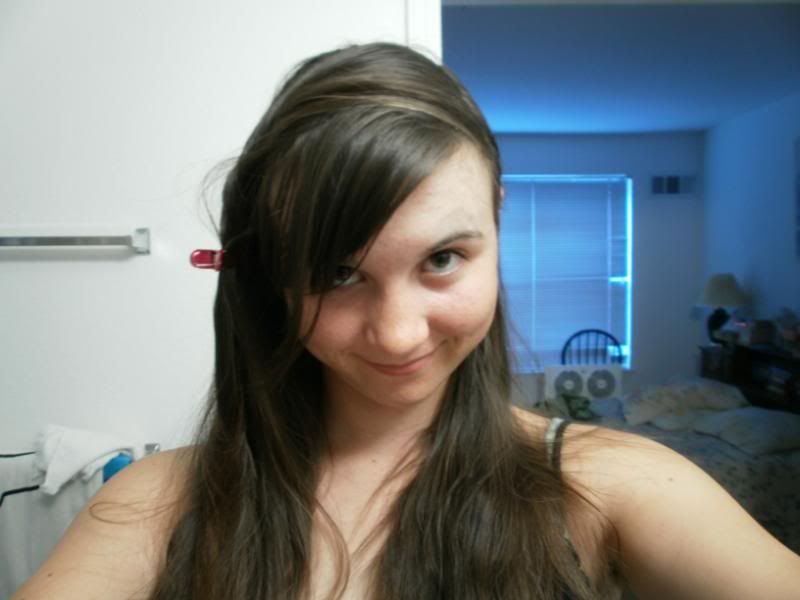 Step 2: Make a line with a comb at the crown of your head and brush all hair in front of that line forward. Clip the excess hair to the side.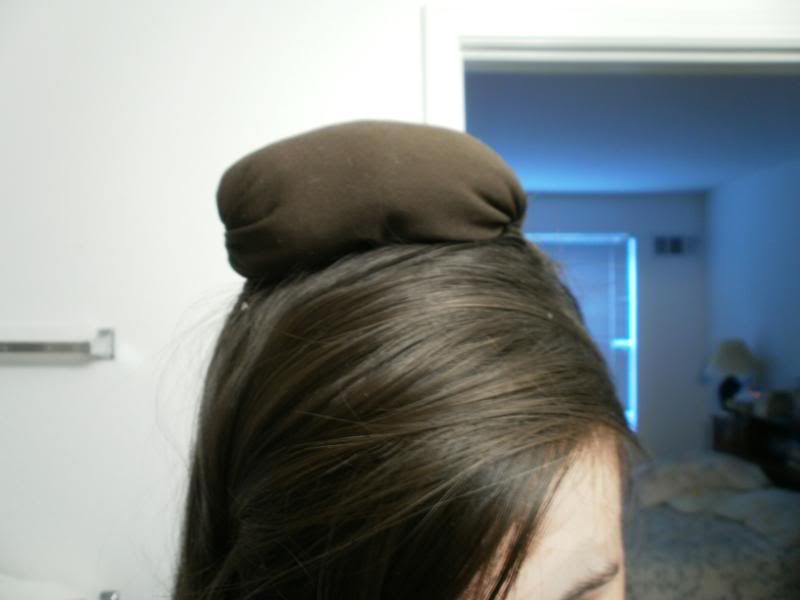 Step 3: Take your bumper and pin it to your head. You'll want it held down in at least 3 places, the sides and the back so it doesn't slide down.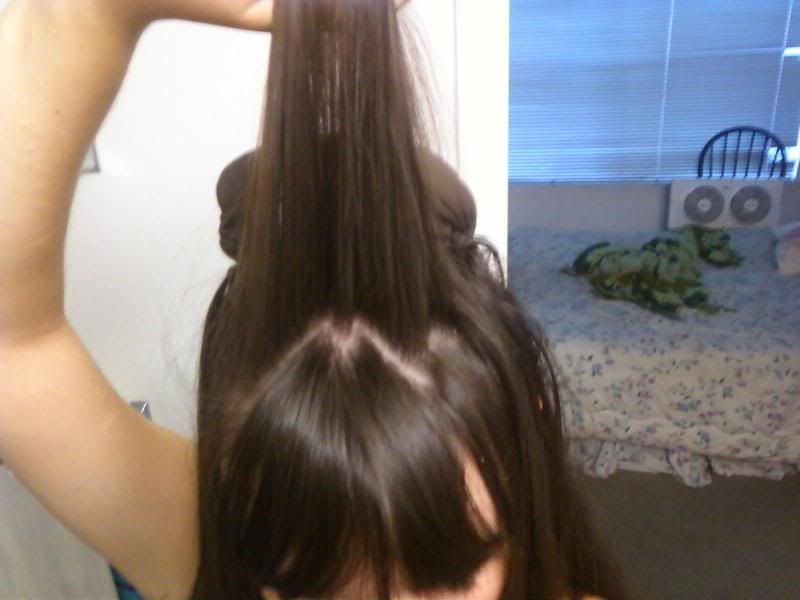 Step 4: Unclip and brush forward the hair you had put aside. Starting in the middle, take a section to go over the bump. Teasing here is optional.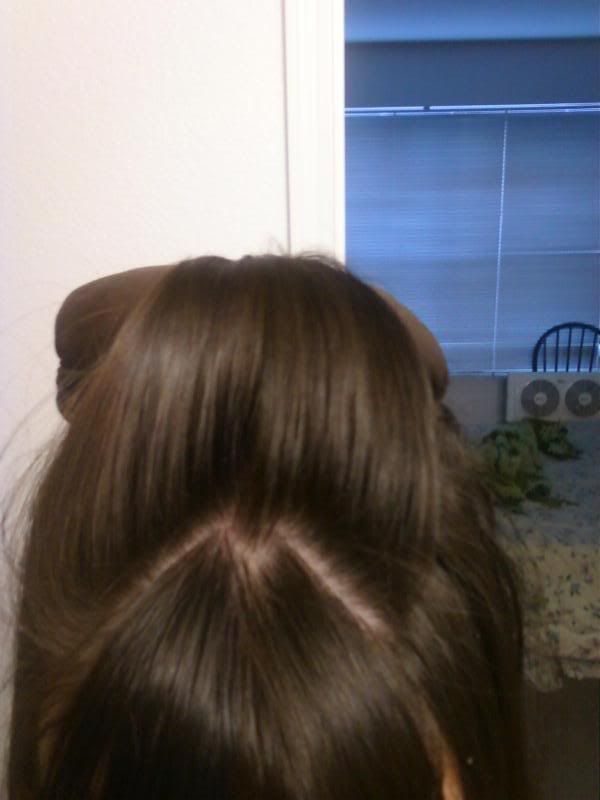 Step 5: Brush the section up to make it smooth, and then loosely fold it over the bump. Use pins to pin it in place. You'll want it loose enough to not distort the shape of your bump, but tight enough to be secure.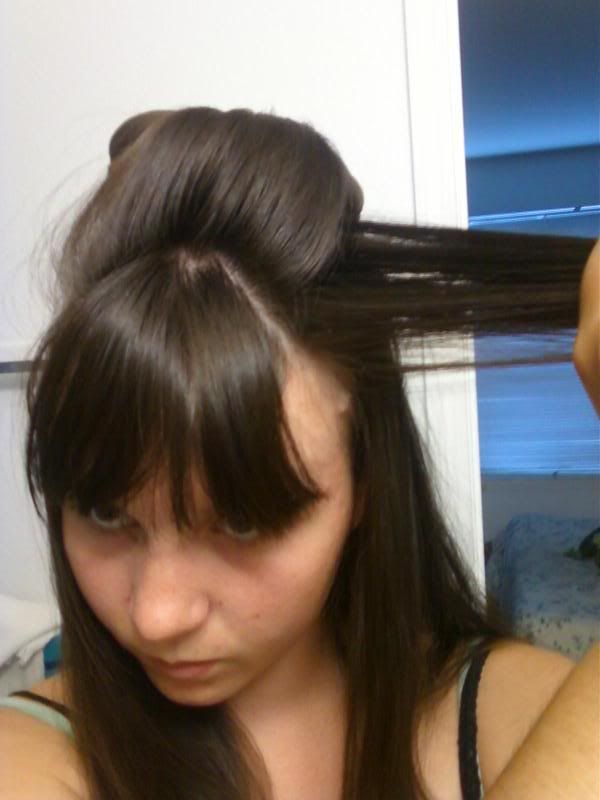 Step 6: Continue steps 4 and 5 for the sides. When doing the sides, fold the sections over a little more loosely so you create a fluid shape.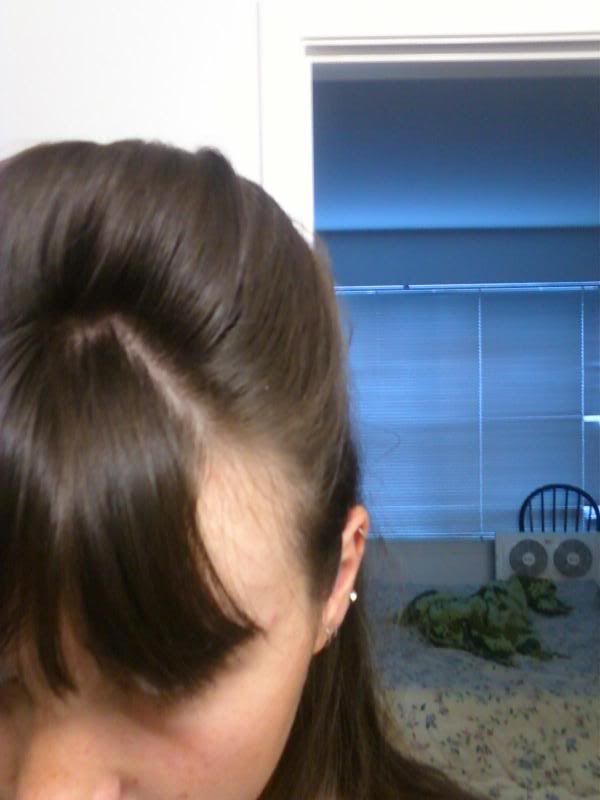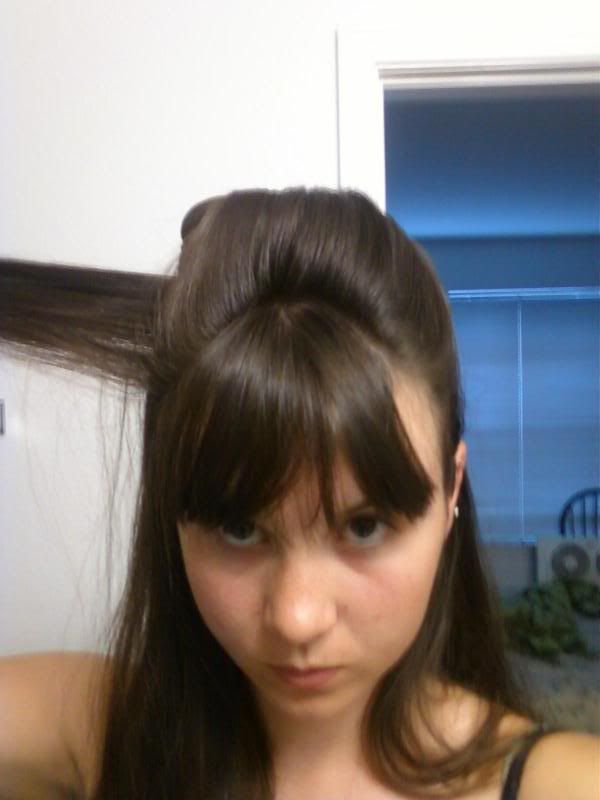 Step 7: Hairspray the entire area and you're ready!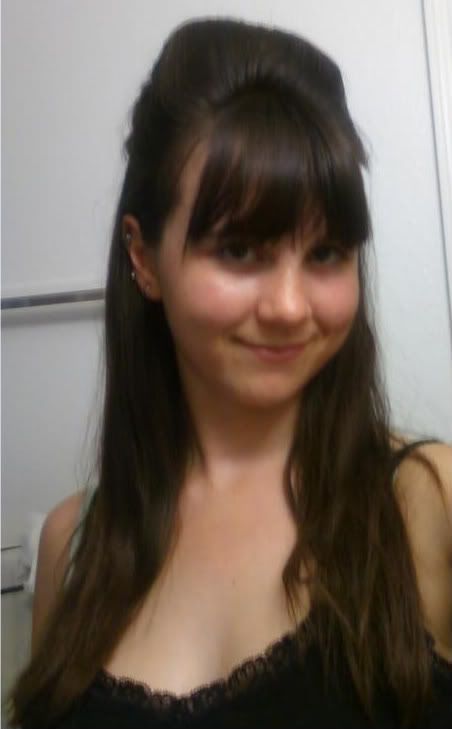 Sides: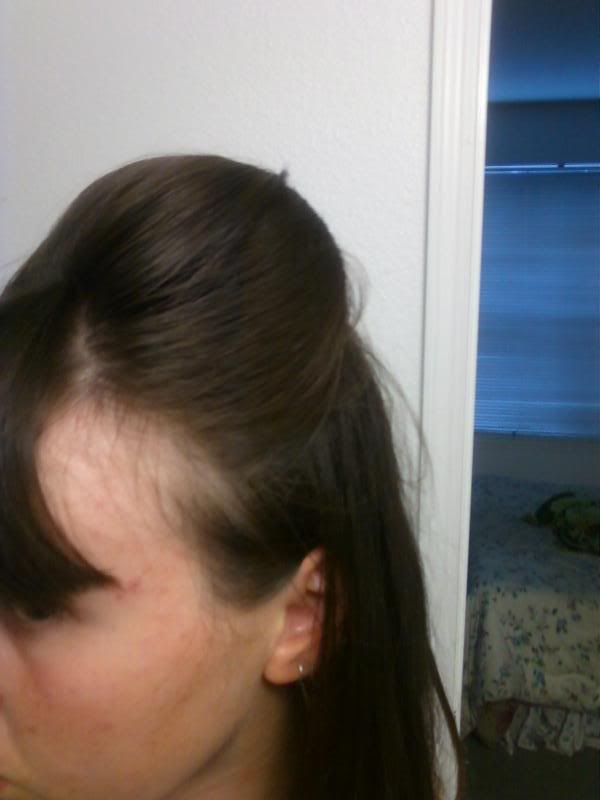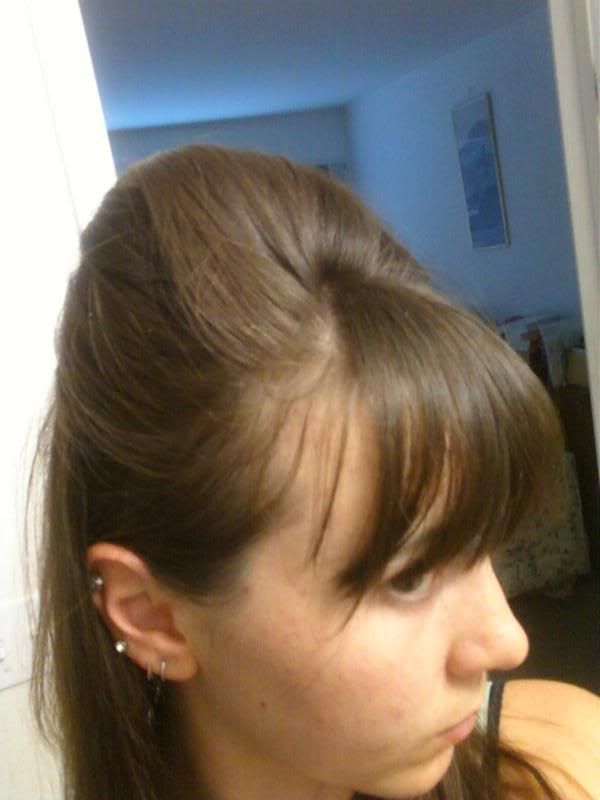 And the back: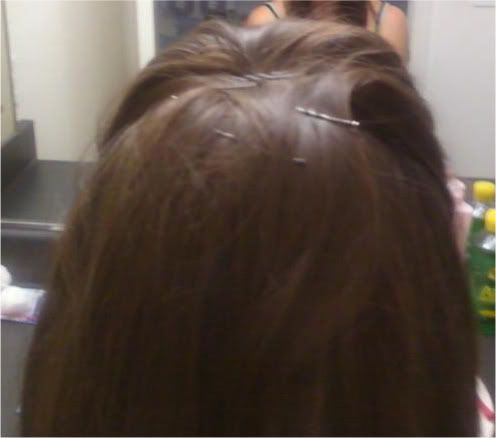 That's it for the tutorials! I hope everyone trying this doesn't have too many problems. Doing the bump is relatively easy, but sometimes it takes a few tries to get it right. Note: I just noticed now that the sides are slightly uneven and the shape looks boxy. Sorry about that guys! >.<

Anyway, if you have questions feel free to comment or send me a PM! Have a good day everyone!