I know this is asked a lot, sorry sorry sorry. But there's more besides this as well. Promise.

I've had these really cute pink heels for a long while and I've had pretty much only one outfit it matched.
But they also kinda match a dress that I'm making.
Do you think they're a little too "flirty" for lolita?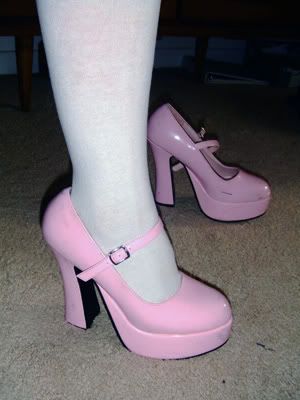 Also, wanted to share some lolita inspired art I did a few days ago.