Has anyone seen the lolita outfit that's a part of the Facebook app Sorority Life? They're doing a Tokyo event (like it's previous Paris one). In the Tokyo store for 3,200 Yen you can buy this, it's called the Lolita Skirt and Top.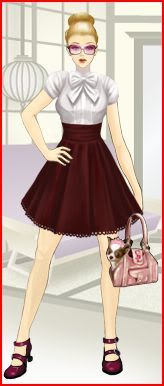 Also here are the Red Crown Shoes (these cost 500 yen) that I'm pretty sure go with the skirt.



How do you guys like it? Also if you've played the app, what do you think about some of the other outfits/accessories/ etc featured in this event?