**Posted With Mod Approval**
:]

Okay. So here goes my little review. I've never done one before, so don't expect this to be amazing, alright?

So, I ordered from TaoBaoNow on the 4th of August. These are the stock images of what I ordered:



The total came to around: 68GBP, which isn't bad, considering that I was going to pay just the 40GBP to get the Rocking Horse Shoes from eBay, but I'd heard good things about the An*Tai*Na ones. And I'm super glad I went with those.
I waited around 4 days for them to send me the shipping invoice which came to around another 50GBP because of the weight of the shoes, I suppose it's still not that bad, but it could be better. I went with the EMS shipping which took 5 working days. I'd never ordered anything big to go EMS, only DHL, so I was worried when it wasn't updated in 4 days. But it all came in tact.
I don't have any pictures of how it was packed, but the packing was brilliantly done, I can't fault that.

And now; onto the items themselves!

Sweet Angel Wonder Cookie OP:


Ah! I was so pleased with this. The quality is amazing! I ordered a Small thinking it would be snug, but I'm thinking I should've gone with the Extra Small now since I need to really tie it tight. But it's still awesome. Unlike other dresses I have, the zip is on the back, I'm not sure if this is the done thing for OPs, but it's a little difficult to do up since I have stupidly small arms -- ha-ha!

Close-Up of the Print: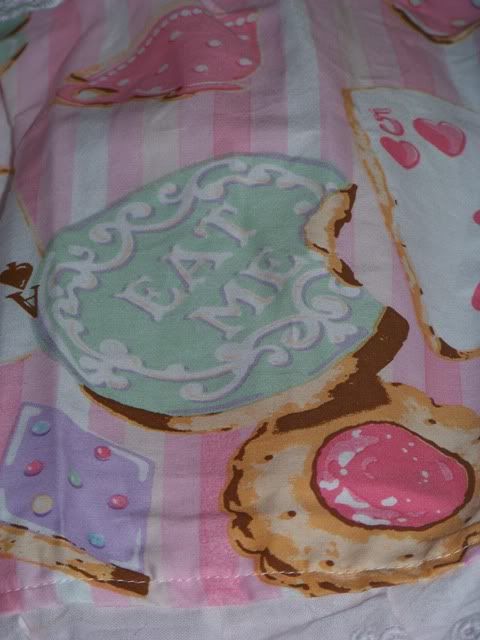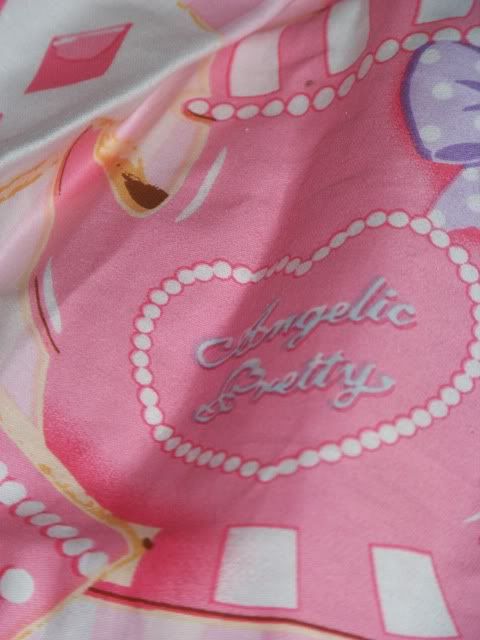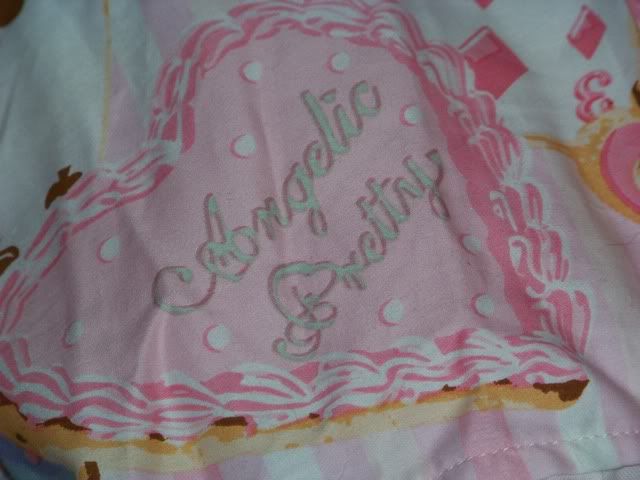 Pretty! Also, the apron is detatchable, I'm in love with the giant buttons: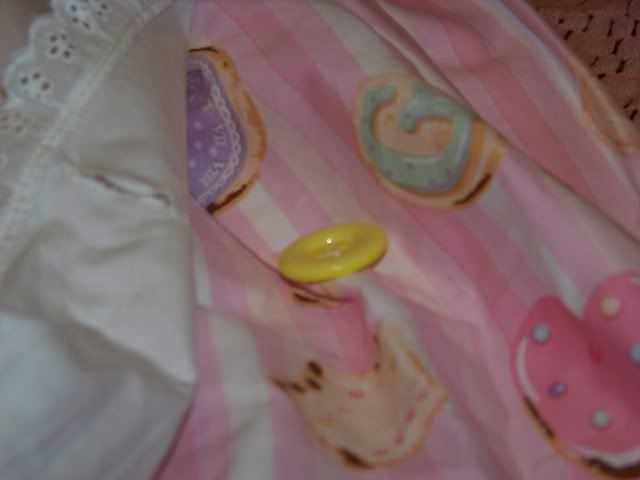 Next, the blouse: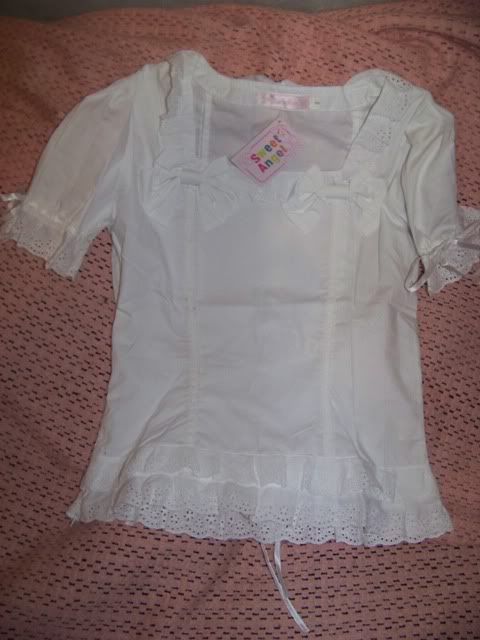 Not much to say about this, it's lovely material and fits really well. Actually, very figure hugging too.

And now, for my darling babies: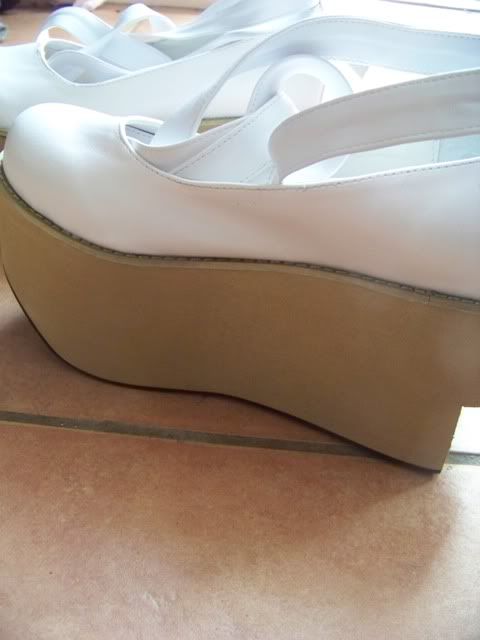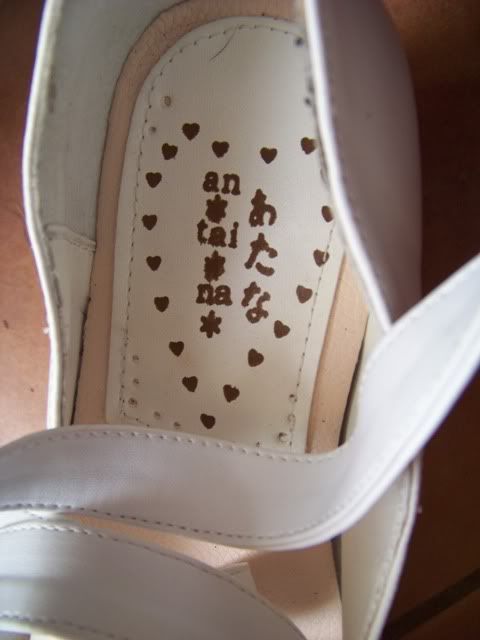 I will admit, I was terrified after I'd paid for them that I'd bought the wrong size, and had been worrying about it until they arrived. But as soon as they arrived, I tried them on and they're just the right size. I'm a UK 6ish and these are a size 40 on the site, so if that helps... yeah.
I'm so glad I got these. I was really surprised at how easy they were to walk in actually.
They have the leather straps which I still have to try and practice and doing them up still... it's more difficult than you imagine when you lust after them. That is, unless you already have experience in doing up things like that...
But yes!

Overall I'm really, really pleased. Admittedly, the shipping could've been better, but I'm not complaining now since I'm in love with everything I ordered.
Timeline:

August 4th - Placed Order
August 5th - 1st Invoice Received
August 13th - 2nd Invoice Received
August 16th - Tracking Sent
August 23rd - Received!

_ / 5:
Shipping Cost - 4 / 5
Packaging - 5 / 5
Communication - 5 / 5
Overall Experience - 5 / 5

I've already began to search for more things I want to get from there. But it won't be as big an order, it's just SecretShop socks at the moment.


So there we have it, my God awful review!