I placed my order for this dress from Qutieland on June 10th and my order was confirmed on June 21st. Qutieland was very helpful with my order and answered all of my emails within 1-3 days. Including the Oversize charge and shipping, the total price of this dress was about $114. On August 11th I emailed Qutieland about the status of my order as it had not shipped yet even though they had estimated it would be done by the end of July. On August 14th they replied saying they had already shipped it, but were just waiting to get the tracking number from EMS and the order had been delayed due to heavy raining and floods in Last Country's local city.The dress came in the mail today.

Qutieland
Communication: 4/5 (they were very good about answering emails, but I wish they would have told me that there were delays without me having to ask them)
Price: 3.5/5 (It was definitely worth what I paid for it, but I could have gotten it a lot cheaper if I had ordered from TaoBao, which I think I will do from now on)
Shipping: 5/5

Okay, then, now onto the dress itself! The dress came folded up in a bag and each individual item was in a bag of its own, as well. I was going to take a picture of the bag before I opened it, but my camera wasn't charged and I couldn't wait to rip it open! Here is the front of the dress: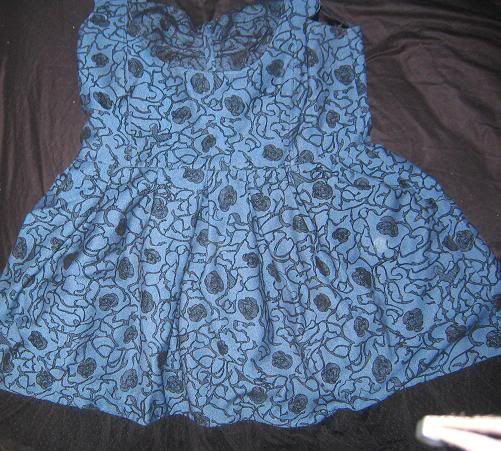 and the back: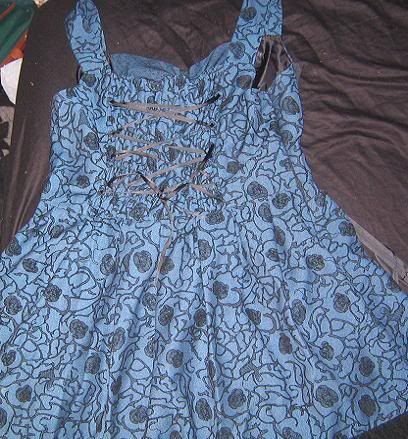 And everything else(Before I got it, I had been wondering how the detachable tulle overlay would attach to the dress. As you can see here, what they did was include 2 belts- one regular one and one with the overlay attached. They both button on in the front with a bow),: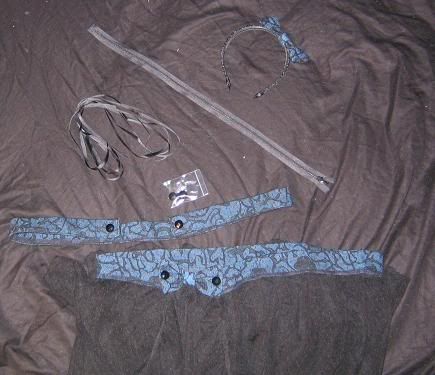 It came with the 2 belts, an extra length of ribbon, an extra zipper, extra buttons, and a matching Alice bow.

Closeup of the bodice: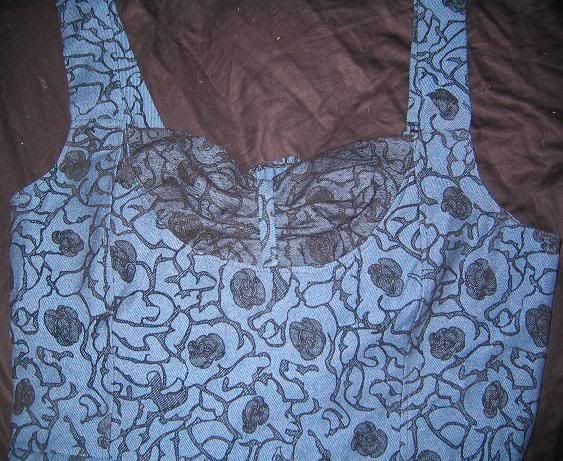 Closeup of the fabric w/o flash: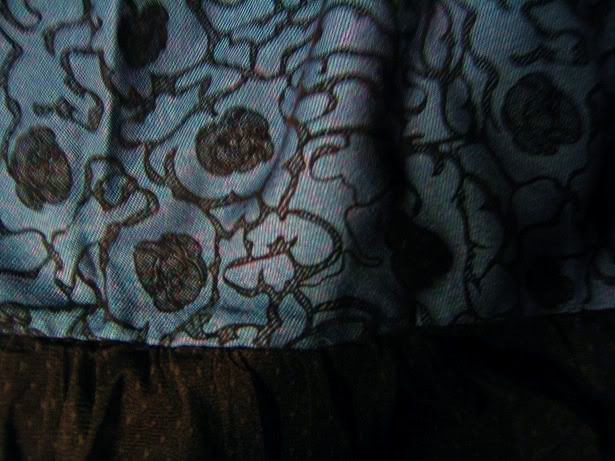 I really like this fabric. Its soft and thick and very nice. As you can tell from this pic, the background isn't pure blue- there is a slight purpleness to it that you can't tell from the stock pics. I think its very pretty.

Close-up of the dot-tulle over velvet at the bottom: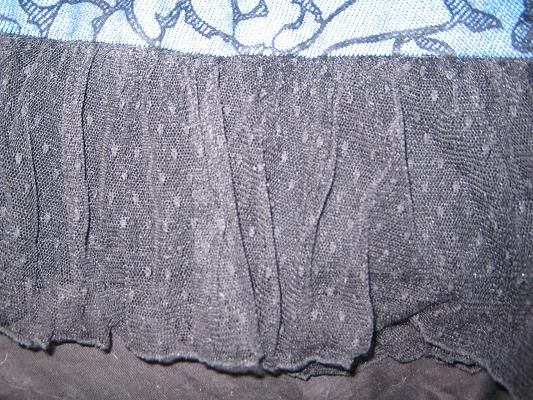 Here it is with the dot tulle overlay laid out on top: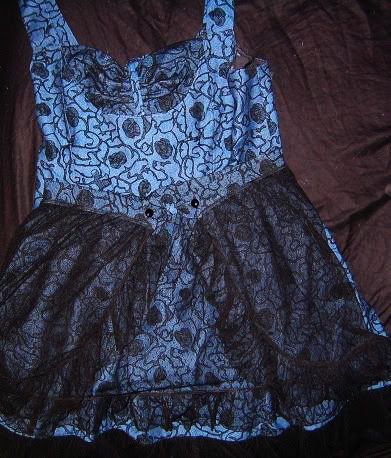 This dress is fully lined and seems very well made. I couldn't even find any loose threads!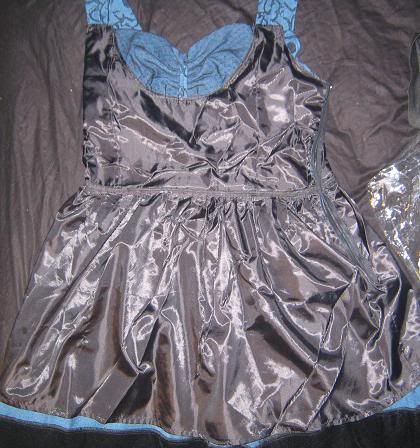 If you look closely at the bow, you can see some uncut button holes. It doesn't really bother me, though because its hardly noticeable and the headbow is just a freebie, anyways: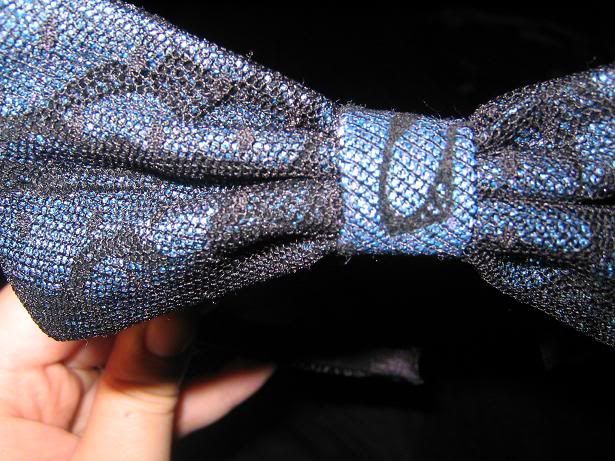 The dress fits very well and is actually quite comfortable. The only problem is that the belt is just a liiiitle bit too tight. It doesn't look bad or anything, but I think after a full day of wear it might start to get a little uncomfortable. If the belt had been made 1-2cm bigger, I think it would have been perfect. This is only a very minor complaint, though.

Last Country
Dress quality: 5/5
Headbow quality: 4/5
Fit: 4.5/5
Overall: 4.5/5