Okay, so I decided to do a tutorial, based on the article about Alice Lon's pettis on pettipond. It cost a total of about $17, and it didn't really take that long. Only about 5 or 6 hours all told. Less if I hadn't screwed up so bad at one point. It's SUPER poofy. Just a warning.



I used the following supplies:

1'' wide elastic
A tiny bit of white fabric I had
10 yards of netting (Instead of the recommended 9 because my mom bought extra)
1 spool of 500 yds of white thread
50 yds of satin ribbon (Have to buy it still)




First, I cut 2 circles out of a yard of the netting, like the directions said, and sewed them together to make a more solid base.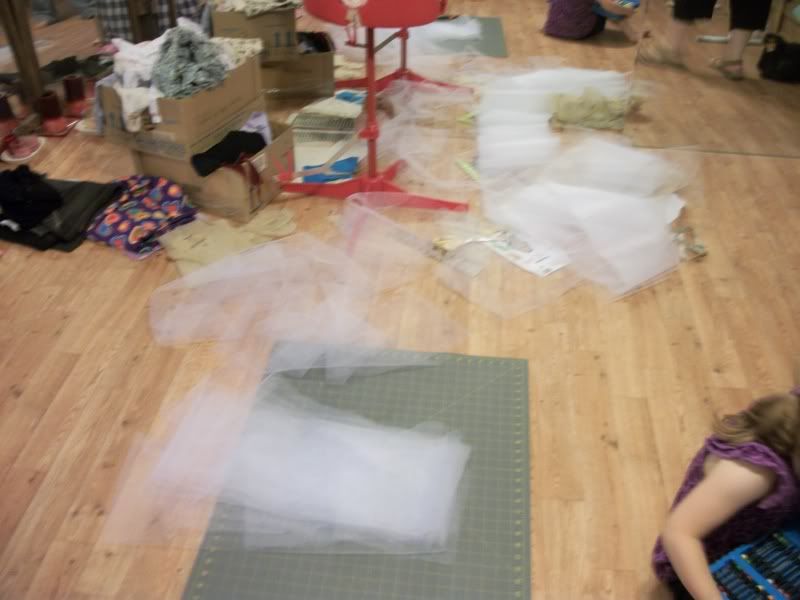 So I had to cut the 72'' wide netting into 9'' wide strips, and it was a LOT of cutting, so I'm glad I was at a friend's house. I didn't have a cutting wheel at home, or a mat, yet. (My 5 year old sister is playing in the side of the pic, and that's not my dressform.)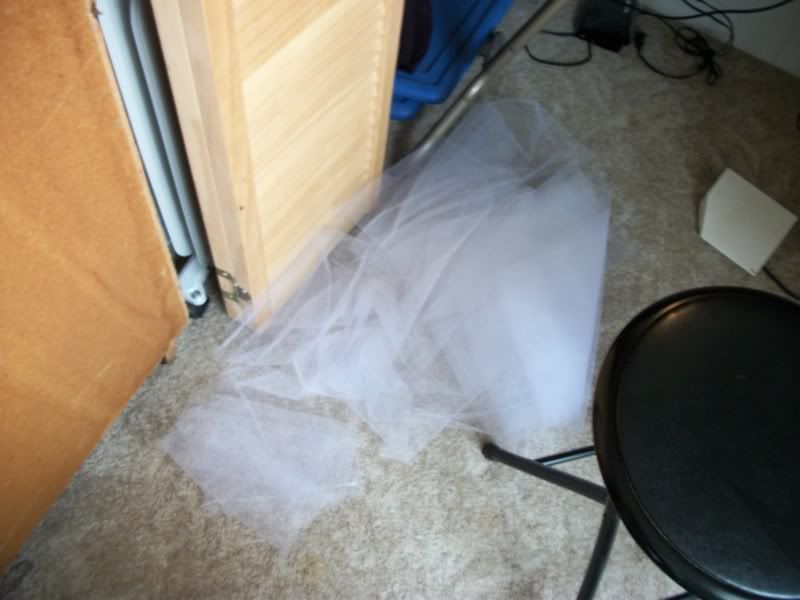 I had to sew 2 peices of the 8 together (That's what the picture is), and then gather them and sew them onto the circle.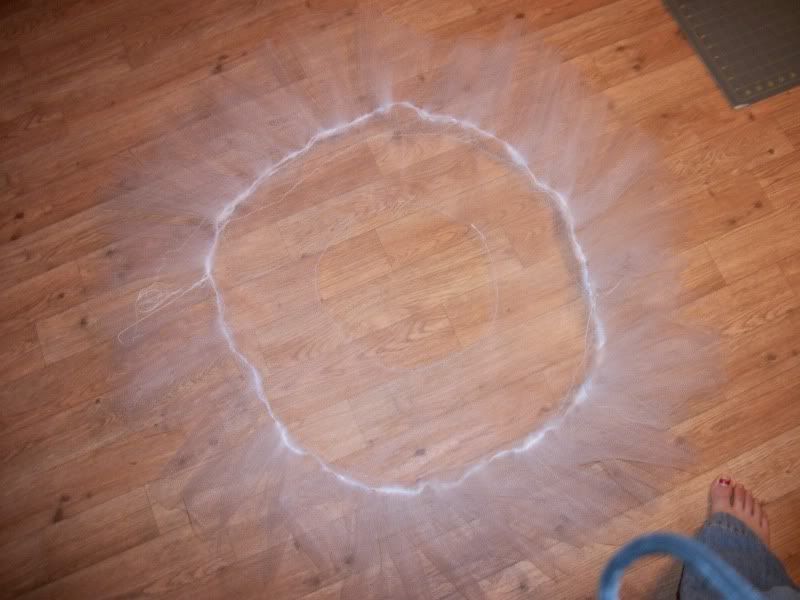 Here they are sewn together.

At this point, I miscalculated, and I totally screwed up the amount of gathering I had to do. I knew that I had to sew the 6 combined remaining strips to the other 2, and I knew that I had 18 yards on the base. I figures, then, three feet per section, and happily gathered away. It wasn't until I was halfway done sewing the pieces on that I realized each piece needed to be 3 yards, not 3 feet long.

I had to come back to Vegas from Washington state, and after I and a friend seam ripped the mistake off the base and I removed the gathering thread, it went into a bag.




So, this is what it came back as.




I had to iron it.




It worked really well, and I regathered it to the right length. Then, I sewed it all together and added a waistband.




My brother grumbled, but finally held it up to be taken a picture of. I realized once I had sewn it together that it was a monstrosity, and I'm hoping some heavy fabric and a little use will tame it. I tried it on with my only skirt full enough to go (mostly) over it.




And then I held up the skirt so the full horror could be seen. I am wearing bloomers underneath it so that nothing is showing. I made those when I was halfway done with the petticoat.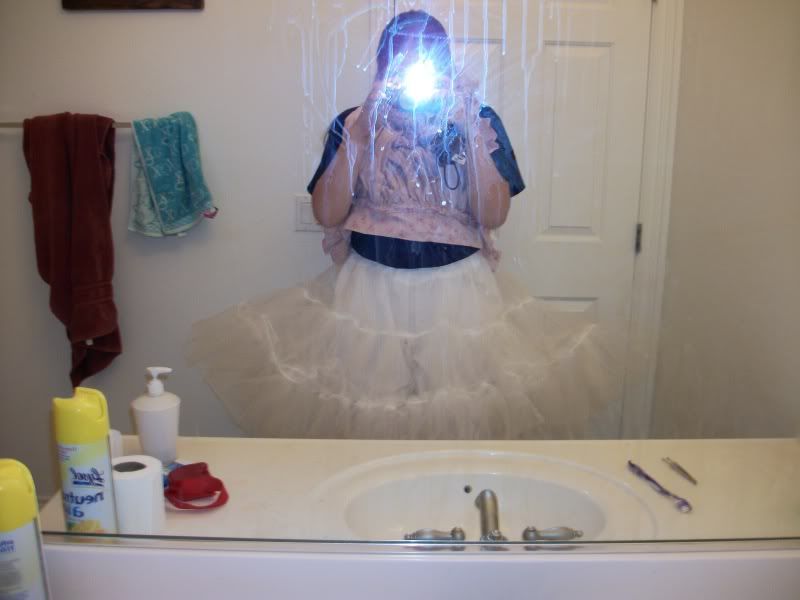 I am a bit sad that it's so big, and I'm going to try and make it lose some body, because there's too much. I also won't use as much netting next time... that might help.


Ask any questions, and I might be able to answer them. I have some more netting, and once I finish sewing my new blouse I have a pattern for, and a new skirt, I'm going to make another try, and post my results of that.

Edit:

Ah, and a tip, put the flat part of the base you are sewing on, on top. Otherwise, the holes in the net on the gathers keep getting caught on the foot. They still get caught a little, but not nearly as much. Link me to the pettis you all make, I wanna see more petticoats! :D PM me if you have any questions.



By the way, this is my first post on EGL.