So my lucky pack (it was lucky pack A) arrived today and it was only shipped 2 days ago! I forget how quickly EMS is sometimes since I'm half way across the world. hahaha Over all I'm really please with what I got its essentially everything I wanted in loli but havn't had the money to buy YAY.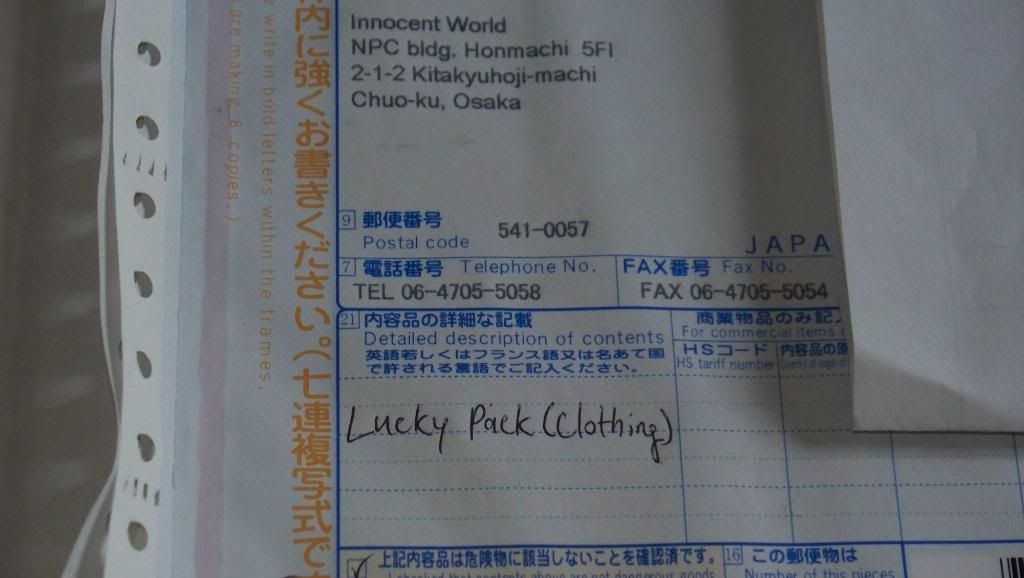 first off I'll start with the accessories


first I got this ring and i really like it but as you can see its pretty small and only fits my pinky but pinky's need ring love too!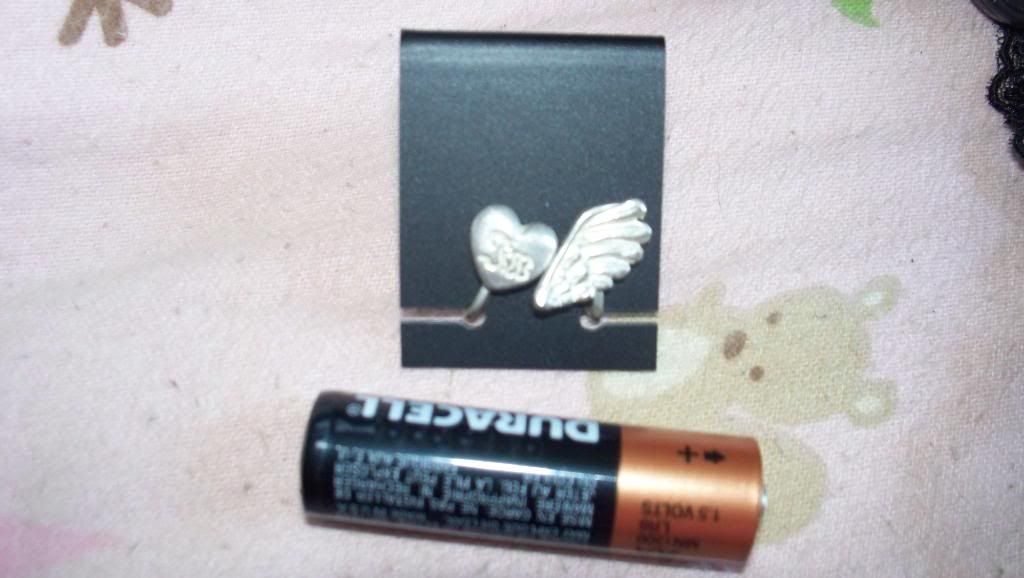 I also got these earrings which are fancy clip ons! So excited about these as my ears are not pierce at the moment so i can totally keep them WHOOOO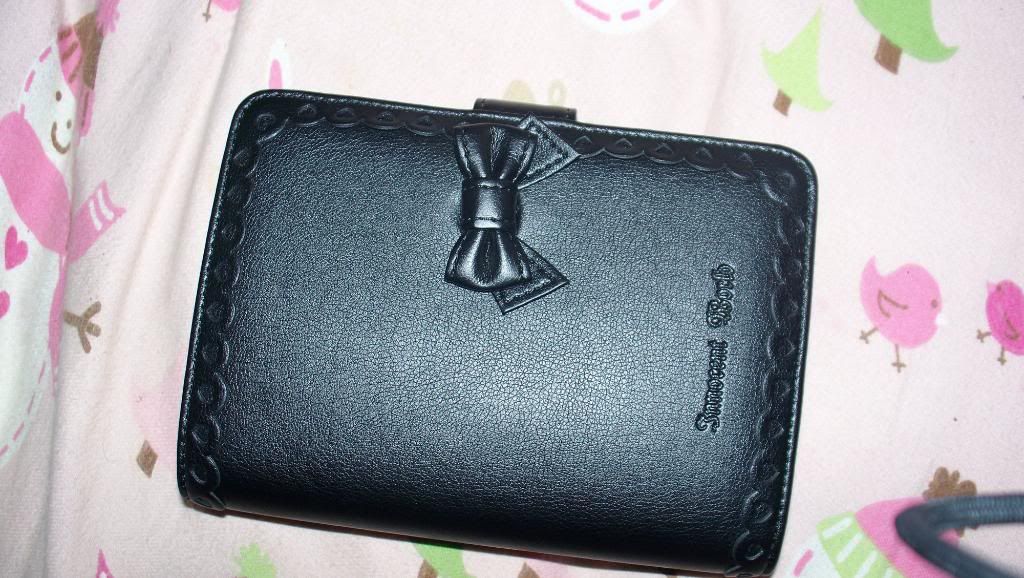 I also got planner which is super cute and I really could use one for school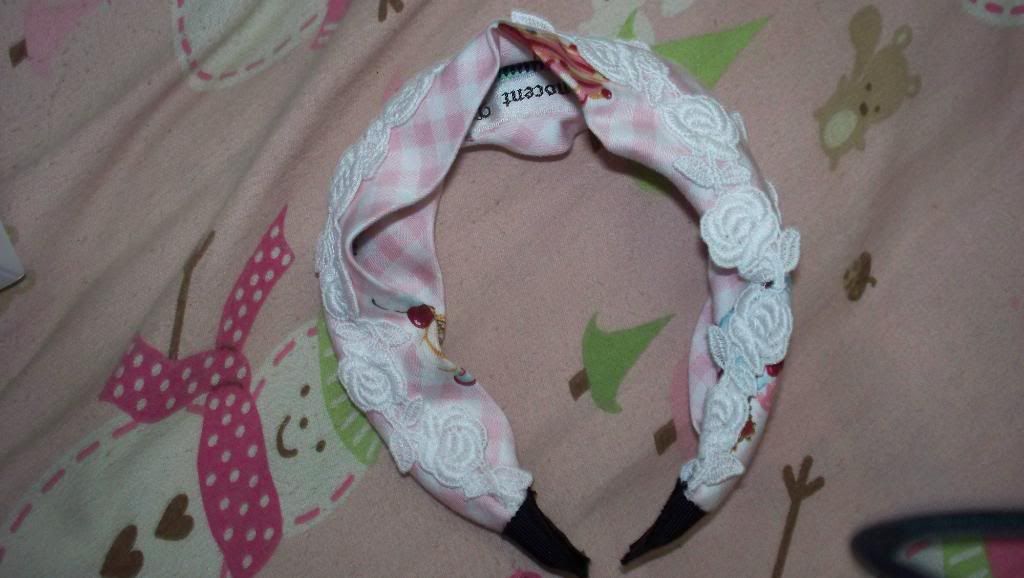 I also got this headband that matches the skirt i got ( ill go more into that later) It's cute but I don't have anything pink in my loli so I think I'm going to sell the set


on to the most epic bag ever!!! I'm so excited about this bag its this super cute wickeresque amazingness and this probably my favorite thing in the whole lucky pack haha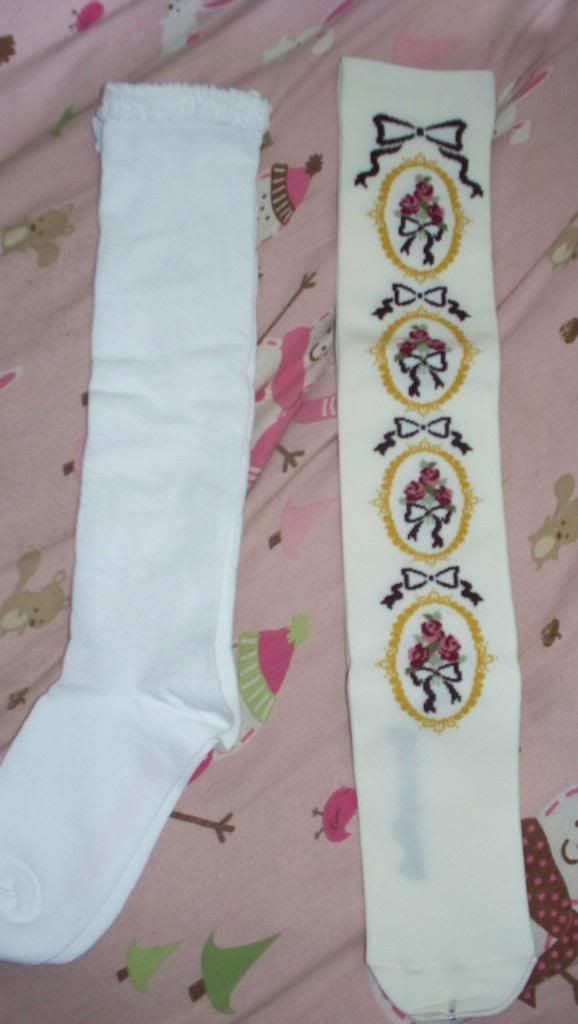 I now finally have a pair of plain white knee highs! Its hard to tell but if you look closely at them they have a bow pattern in the socks thats the same color white.

I also got this cream colored knee/low thigh hi's which I'm excited for because I've been trying to come up with an excuse to start adding cream to my loli wardrobe other then well it will help with dolly kei haha and now I do

And finally the clothes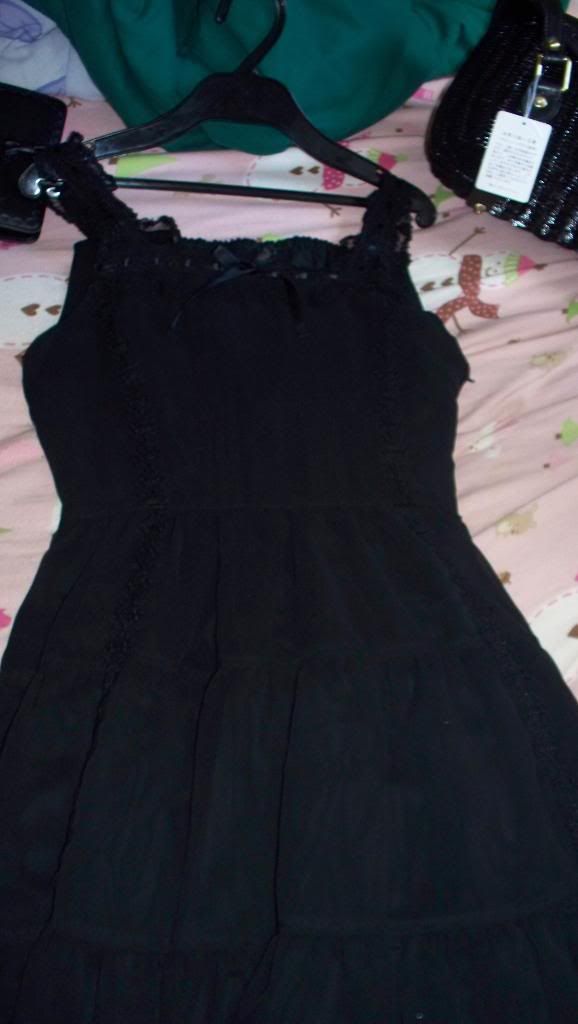 this is the JSK they sent me and I love it. I've been wanting just a plan black for quite sometime. The only problem with it (and a simple fix) I just need to lower the buttons on the shoulder straps down about an inch so it doesn't look so short. I love it though and it will totally be perfect for that


This was the shirt they sent me I think its in their beige or milk tea color I get confused but I love it the lace is really nice and soft


and here is the skirt that goes with the matching head band. It's very cute but I'm not a pink kind a person ( unless its hot pink or a like then I'm all over it like peptobismal on heartburn) so i think I'm going to either sell it or trade ti haven't decided yet

Overall though this was definitely worth what I paid for and more. I was a little scared since its was so much more then a lot of brands lucky packs and this was my first one but I definitely recommend that if you love IW this is totally a great value for what you pay