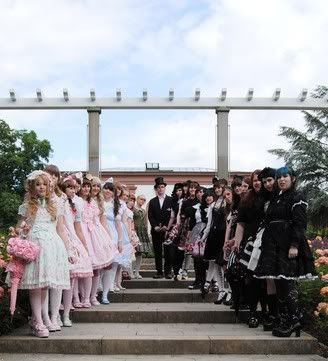 On the 19th of June we had a Lolita meetup here in Frankfurt. Although the weather wasn't nice and we were afraid all the time that it could start raining it was great fun! We had a picknick hosted by
harleyharlekin at the Palmengarten here in Frankfurt where many roses were exhibited that time.






Lets start with the Sweet and Classic Lolitas! (and I promise, this is the only oversized Picture but its so amazing!)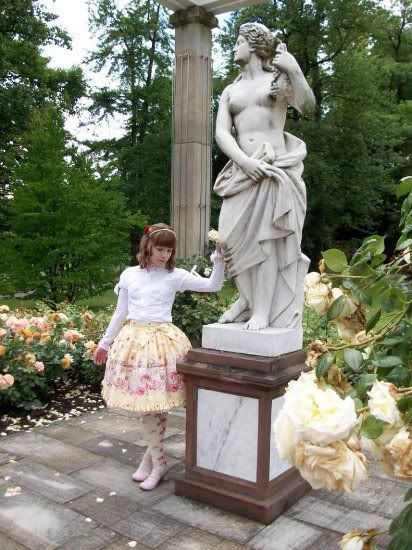 lyalinn, she wears...
Skirt, Socks: Metamorphose
Roses in her Hair: H&M
Blouse: Offbrand
Shoes: An*tai*na
Accessory: Claires, Handmade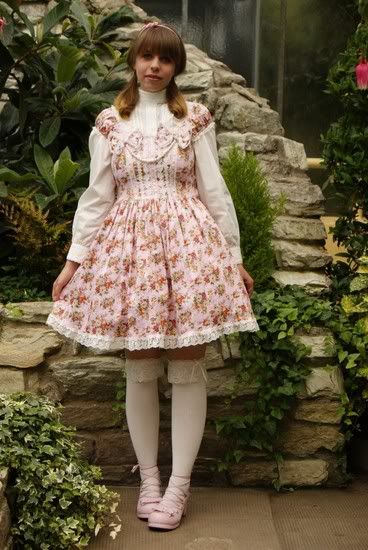 hana_nikki, she wears...
an Outfit from Bodyline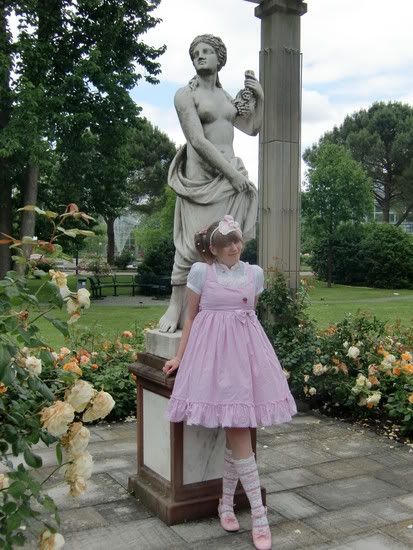 sweetbaiser, she wears...
JSK: Metamorphose
Headbow: Baby, the Stars shine bright
Blouse: H&M
Socks/Shoes: Bodyline
Accessory: Clair´s, Sixx, Bijou Brigitte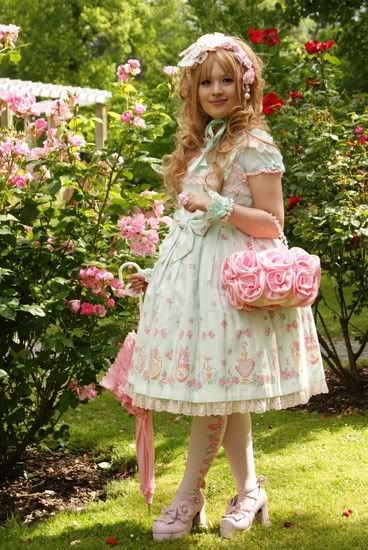 harlyharlekin, she wears...
Jsk,cutsew,headdress,socks,wristcuffs: Angelic Pretty
shoes: BL, shoeclips: secretshop
parasol: BtSSB
jewelry: AP,chocomint,offbrand,handmade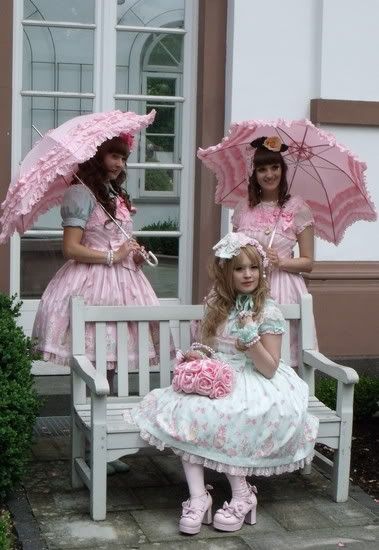 We even had Rose Toilette triplets!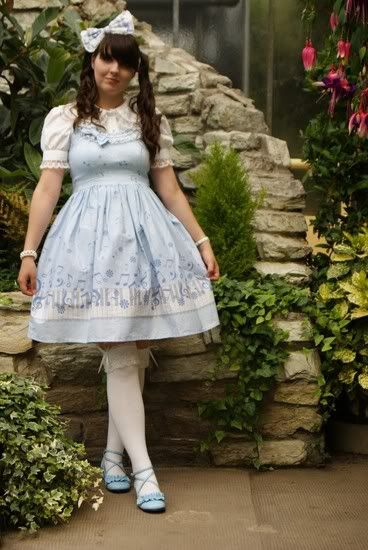 katze86, she wears...
an Outfit from Bodyline


ribbonlicious, she wears...
JSK: selfmade
Headbow: selfmade
Shoes and socks: Bodyline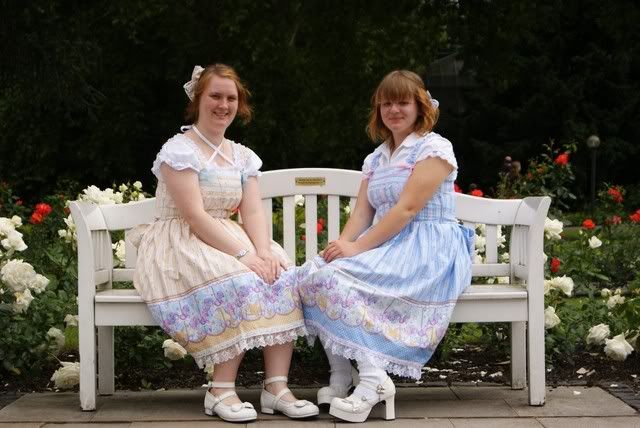 on the left is
yokokudo, she wears...
JSK: Bodyline
Headbow: Bodyline
Blouse: Anna House
Shoes: Anna House
Accessory: SIX

on the right is Panda_in_der_Dose, she wears...
Blouse: H&M (altered)
JSK/Bow/Bag: Bodyline
Shoes: Bodyline
Socks: NonBrand
Necklace: from her Grandma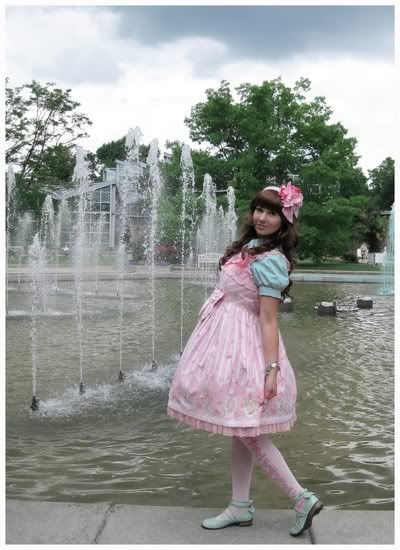 immortal0phelia, she wears...
JSK: AP
Blouse: Bodyline
Socks: AP
Shoes: Secret Shop
Headdress: selfmade
Jewelery: AP + offbrand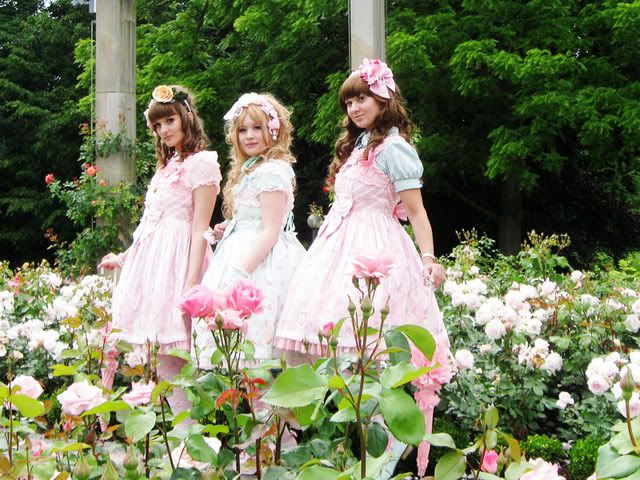 Another Photo with the "triplets" :)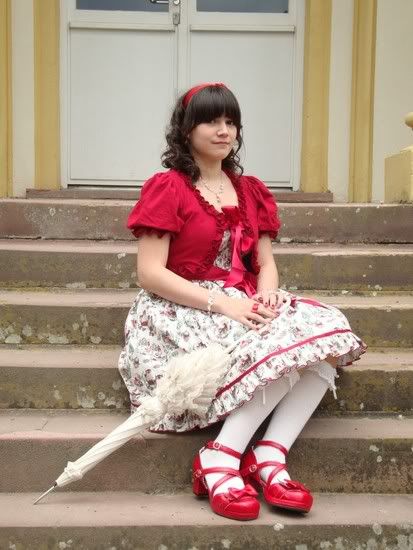 camelie_fiolere, she wears...
Hairband: Claires
Jewelry: Claires, Bijou Brigitte, SIX
Bolero: Handmade (Camelie Fiolere)
JSK: Handmade (Camelie Fiolere)
Socks: Btssb
Parasol: Btssb
Shoes: Bodyline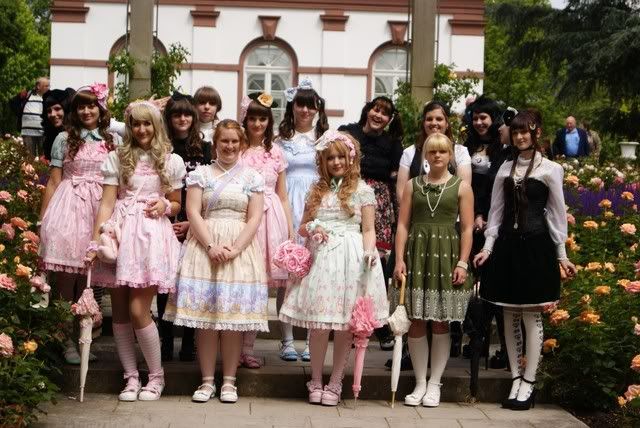 A smaller Group-Photo with some Lolitas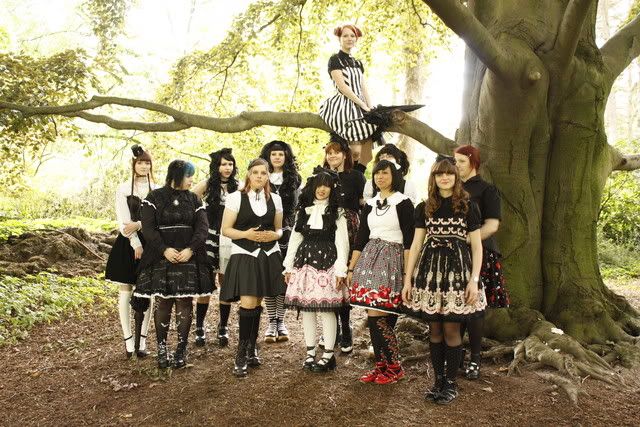 And now to the darker side of Lolita Fashion...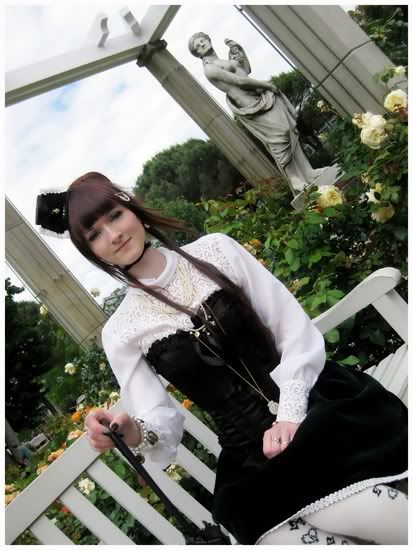 fetopathia, she wears...
Tophat: selfmade
Blouse: Heirloom
Corsage: Bodyline
Skirt: Selfmade
Socks: Baby, the stars shine bright
Parasol: Baby, the stars shine bright
Jewelery: Bodyline, Claire's, Grandma, Six, H&M and so on.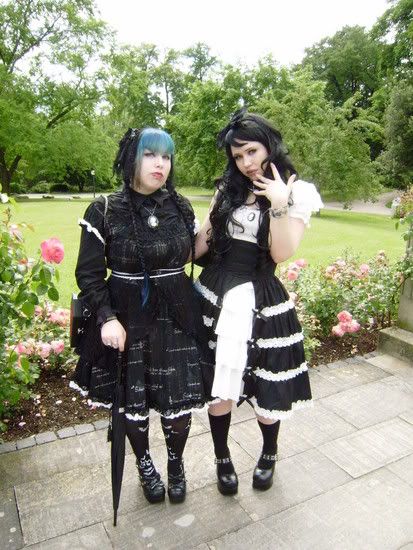 on the left is
daszelas, she wears...
Blouse: Innocent Wings (handmade by Zelas)
JSK: h.Naoto
Headdress: handmade
Shoes: Bodyline
Bag: Demonia
Parasol: Lisbeth Dahl
Jewelery:Bijou Brigitte, I am, Alchemy Gothic und offbrand
Tights: Offbrand

on the right is
ladyhime, she wears...
OP and Headbow: Bodyline
Shoes: Demonia
Socks and Jewelery: offbrand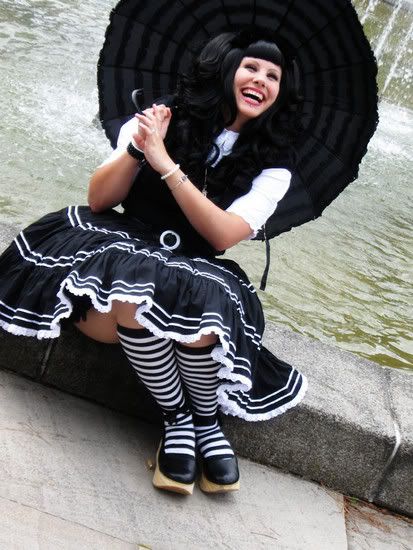 bellaoscurita, she wears...
Blouse: Selfmade
Shirt: H&M
Skirt: Meta (Thanks to scarletsedusa!)
Shoes: Montreal




On the left is
flu_x, he wears...
Hat: Vintage
Jacket, Shirt, Pants: Offbrand
Vest: Handmade
Shoes: Offbrand
Cane: Handmade

On the right is
aimichani, she wears...
Blouse, Skirt: Meta
Bolero: C&A
Socks: Offbrand
Shoes: SecretShop
Headbow: H&M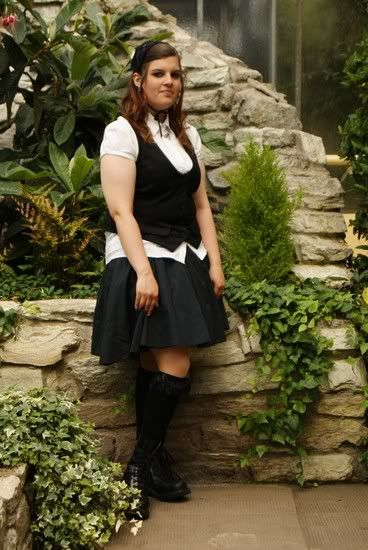 gackt_camui99, she wears...
Headdress: was a Birthday present
Skirt: H&M
Vest: C&A
Socks: Bodyline
Blouse: New Yorker
Shoes: Invaders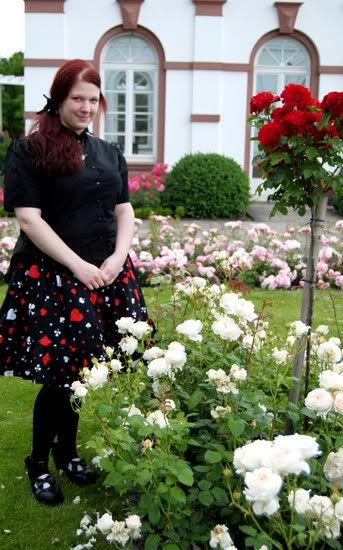 khaos_miaka, she wears...
Blouse: Khaos Kouture
Skirt: Khaos Kouture
Headbow: Khaos Kouture
Necklace: Khaos Kouture
Shoes: Demonia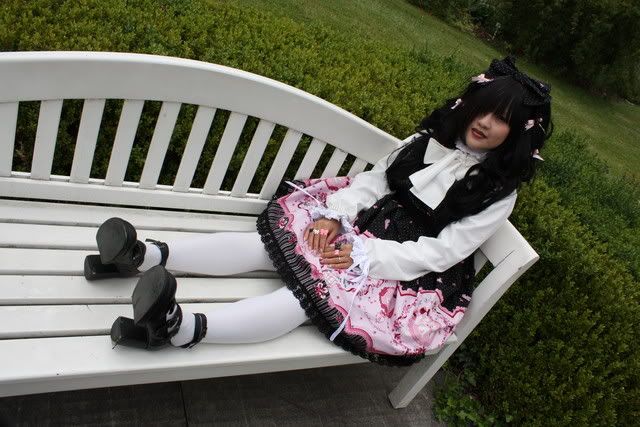 xfanux, she wears...
JSK+headbow: baby
Blouse:selfmade
Shoes: montreal
Socks: offbrand
Jewelry: selfmade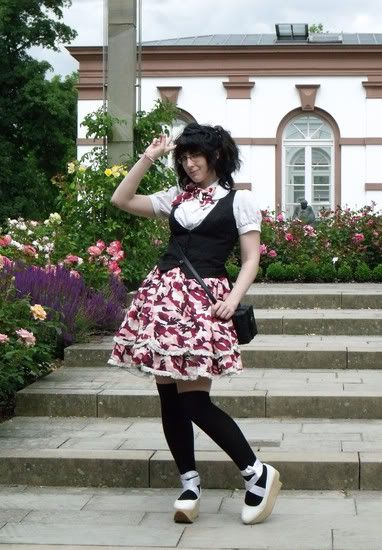 and last but not least myself,
ladymakochan wearing...
Skirt and Bow: Metamorphose
Shoes: Double Decker
Headbow and Bag: H&M
all the Rest: Offbrand




Thank you for viewing, I hope you enjoyed the photos!