Kind of missed the "what have you lolita-fied" theme, but I'd like to show off my current bedroom decorations.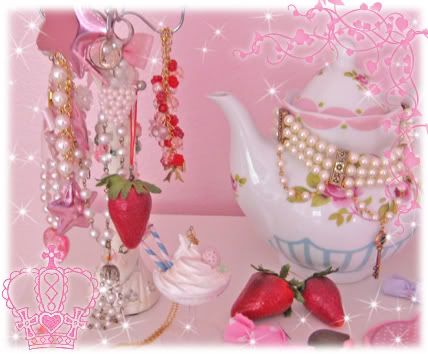 I like cutesy photoshop, so if fake sparkle stuff annoys you, proceed with caution.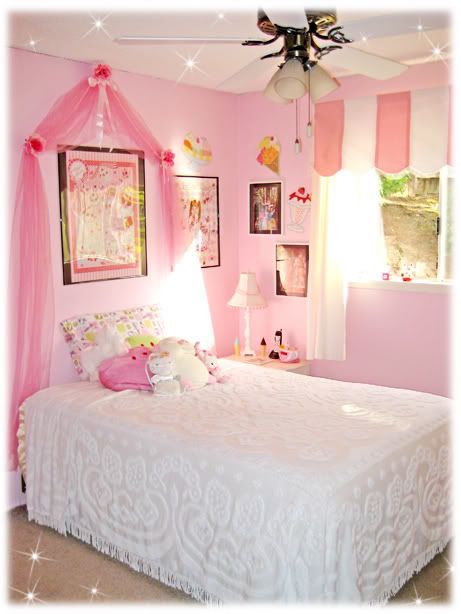 My bed and my dear Pastel A la Mode poster.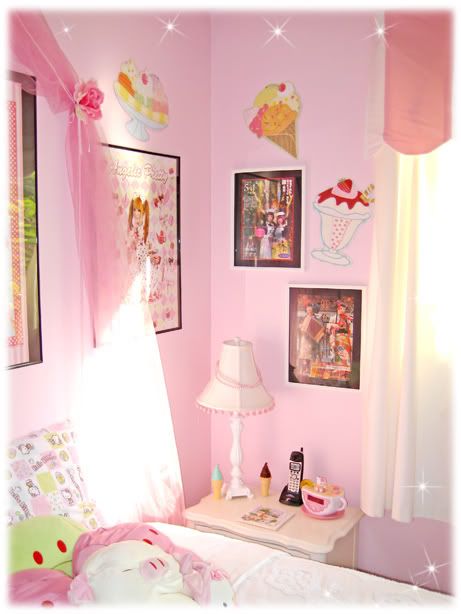 Better shot of my night table, and Kokusyoku Sumire flyers.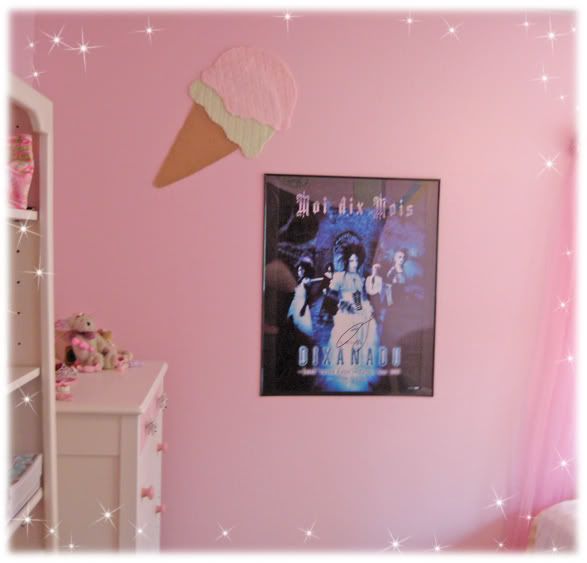 To the left of the bed is my giant fuzzy ice cream, and Moi dix Mois poster, looking very out of place.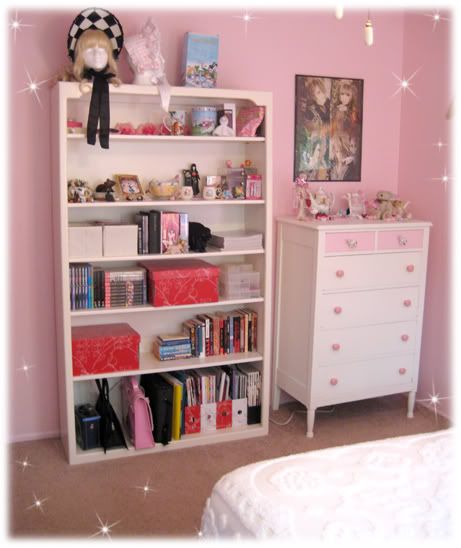 Dresser and bookshelves.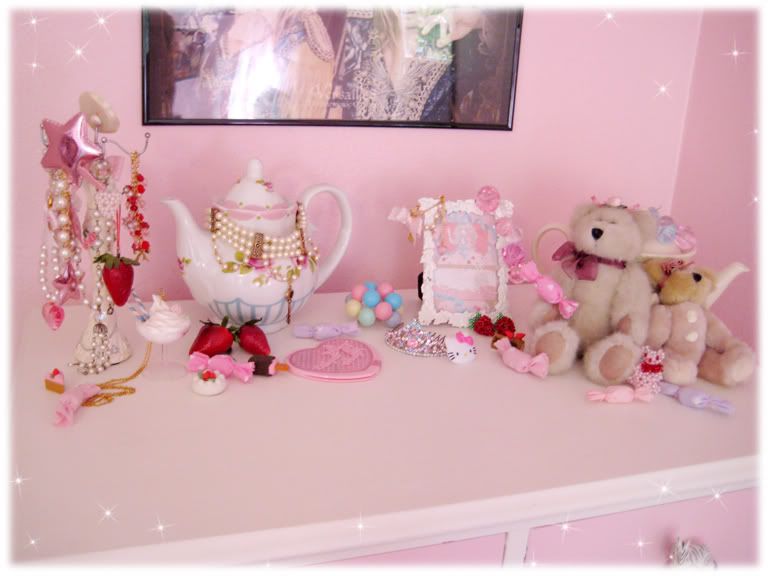 Close up of the stuff on my dresser.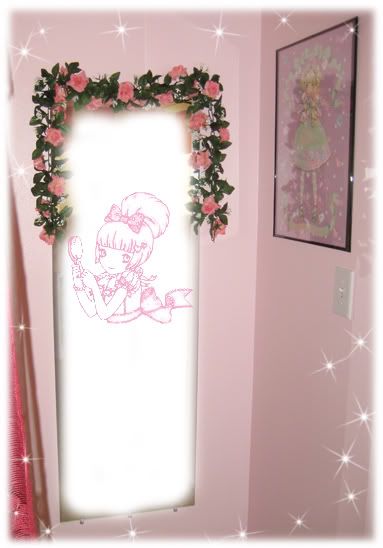 Continuing to the left is this little alcove (it's where the door opens). I have a full length mirror (I photoshopped over the horrible glare) and another Angelic Pretty poster.



My desk and Kanon Wakeshima. <3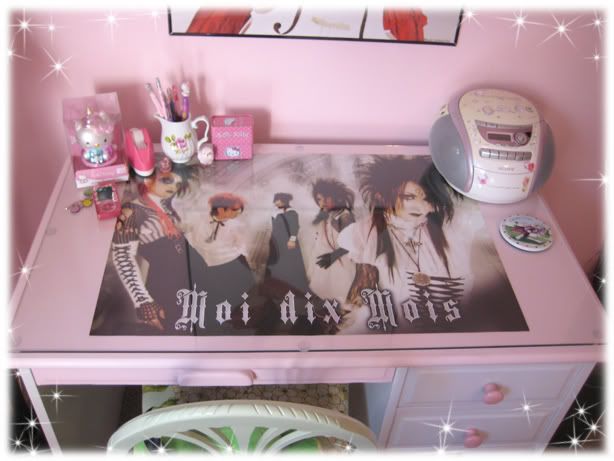 Desk close up. I didn't have anywhere else to put that poster, and it was the right size and shape for my desk, so...(can you tell I'm a fan?)xD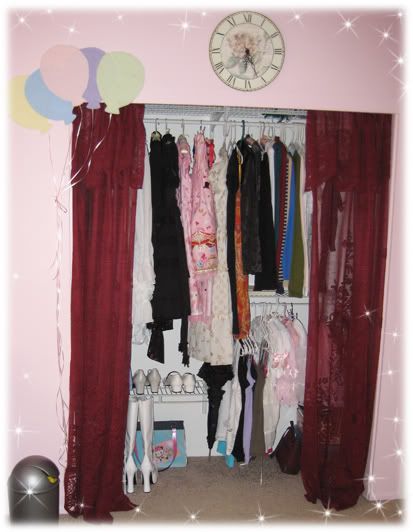 And finally my closet and some giant fuzzy balloons.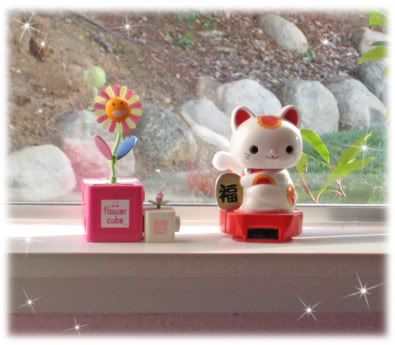 Thanks for looking!