Just Monday night my loving boyfriend ordered me Angelic Pretty's Milky Berry JSK in white from Tokyo Rebel.
Stock Image:
Again, I ordered it Monday (6/21/10) and it came yesterday while I was at work, and I retrieved it today from the post office.
I am amazed on how fast it came, and I really don't think I ever gotten anything this fast before.
Shipping: 10/10
The JSK came in a HUGE box. [Sorry for shotty DSi camera pictures T-T)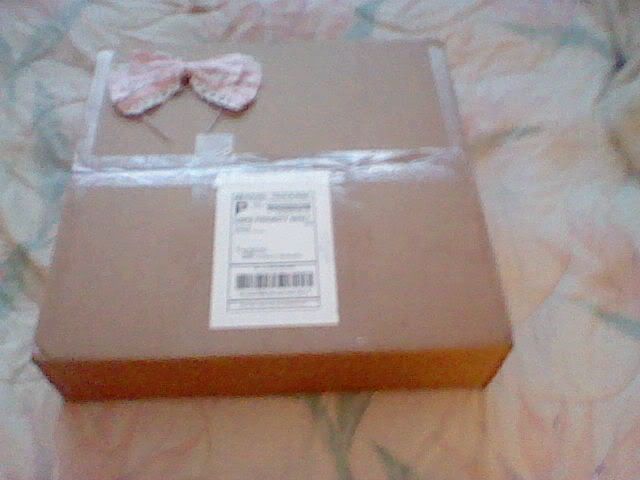 I put a headbow to compare the size to. This box was BIIG.
This is what I saw when I opened the big box: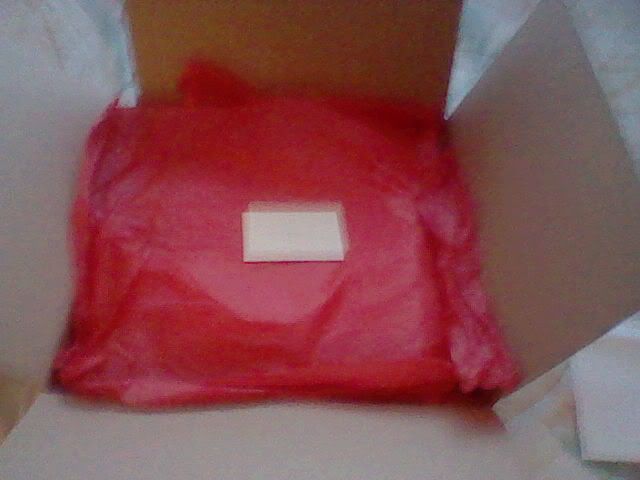 The JSK was wrapped with red tissue paper and on top was a Thank You note with my name on the envelope. I thought that was rather nice of them.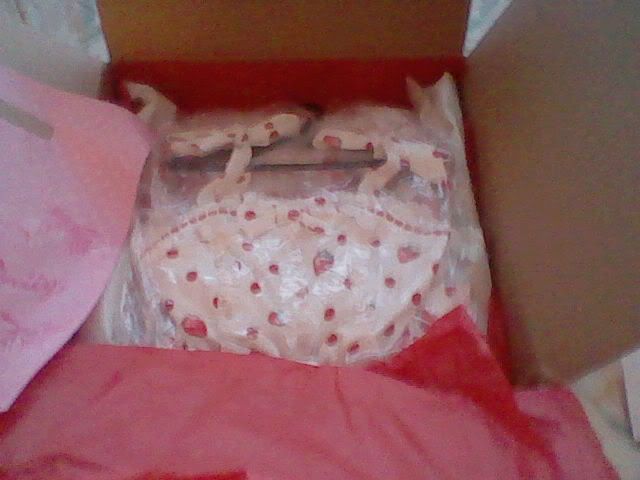 Not only did the JSK come wrapped in tissue paper, but it was folded nicely in half on a hanger covered in plastic. It also came with a small Angelic Pretty plastic bag.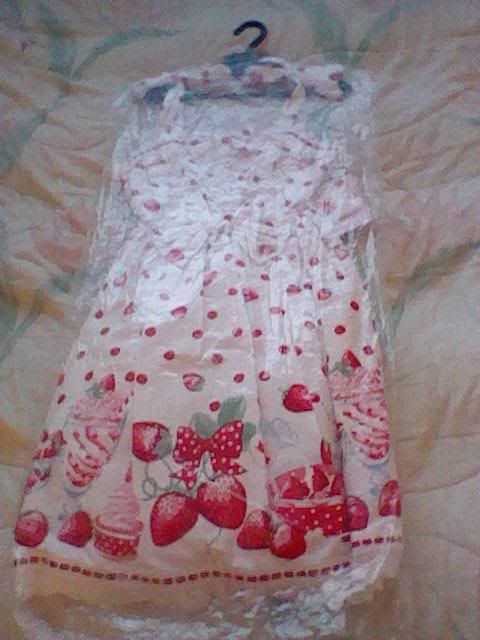 JSK laid out still in plastic.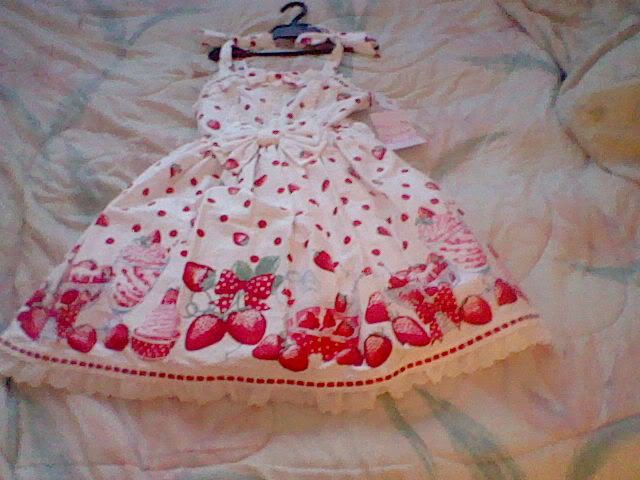 Out of the plastic!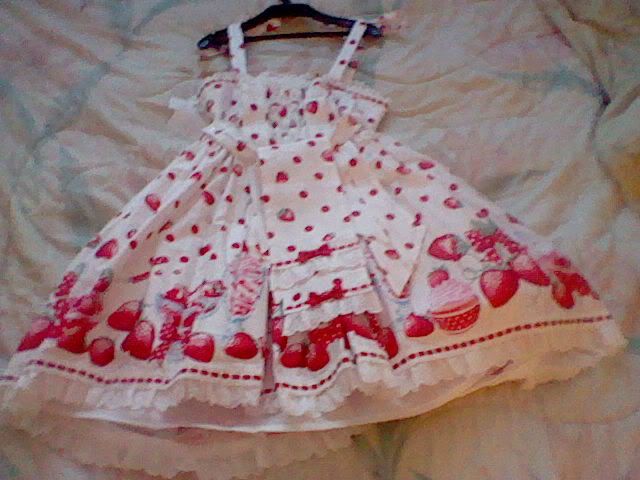 And the back!
The tag, an extra swatch of the fabric and a few extra buttons [which are clear].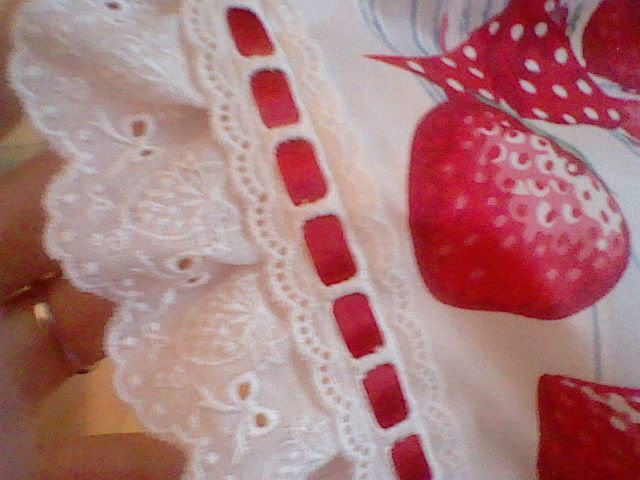 The beautiful lace <3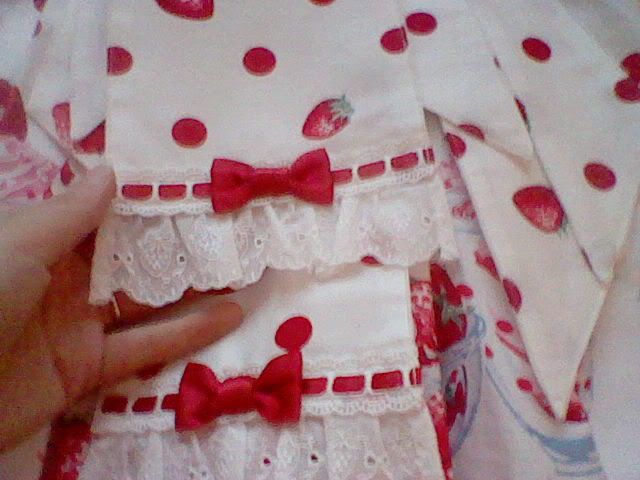 Back tie.
The back actually has 4 different ties, three smaller ties on the upper back, and the waist tie.

Packing: 10/10
I was overall please with Tokyo Rebel and the Milky Strawberry JSK. I've never recieved a dress in such good condition before, not even from Angelic Pretty themselves. I am impressed and would order from Tokyo Rebel again.