I'm going to be in Oslo from August 19th through the 23rd for the final Gåte concert at the Opera House, and I would love to meet any local lolitas while I'm there. Also, if anyone can recommend any good lolita or mori style stores in the city, I would appreciate it.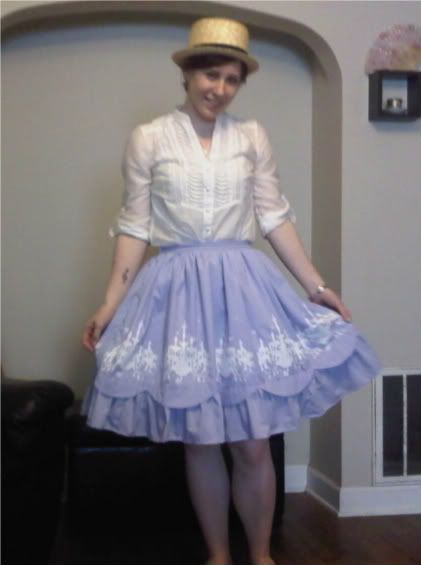 The outfit I wore to apply for my passport. I just received this skirt from Qutieland, and although I'm very happy with the style, the color is not the baby blue that I had hoped it would be. Overall, however, I am pretty happy with it.


And with my new petticoat, also from Qutieland. The thing is massively poofy, and I've been wearing it around the house trying to let it deflate a bit.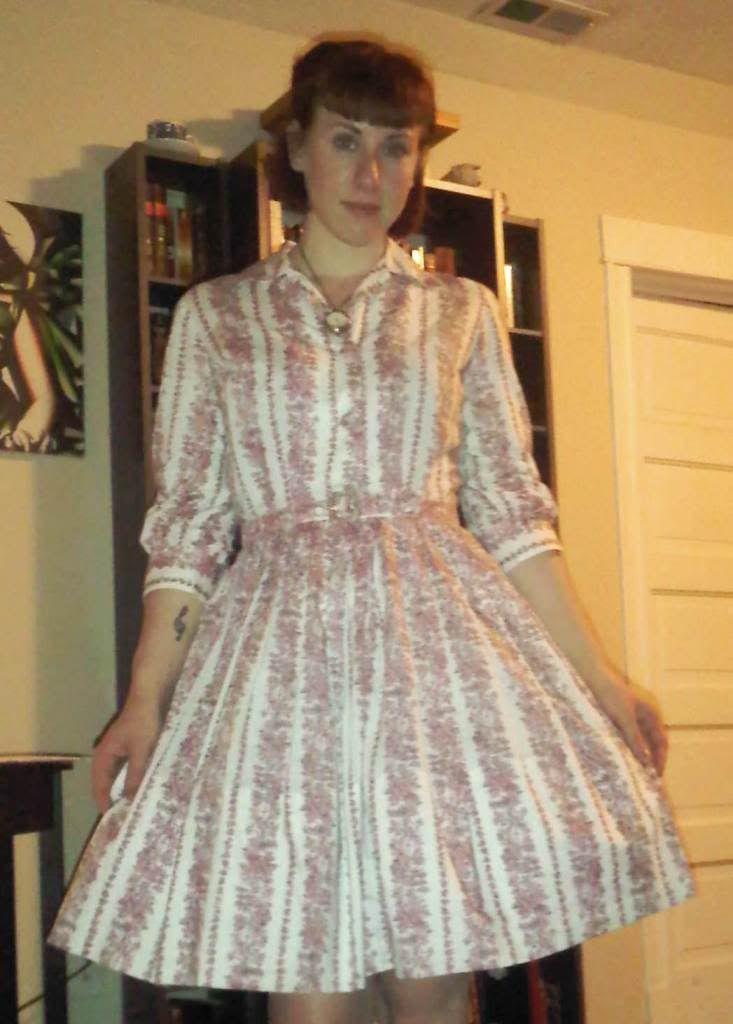 I also got a new haircut today. It has a vintage feel that I didn't go in picturing (despite the dress), but I'm pretty happy with it.