A month or so back I posted about a dress I found at Savers in Nashua, NH that I was going to modify.

Here's a picture of the final result, during our photoshoot after high tea at the Taj in Boston, thanks to
sew_sweet: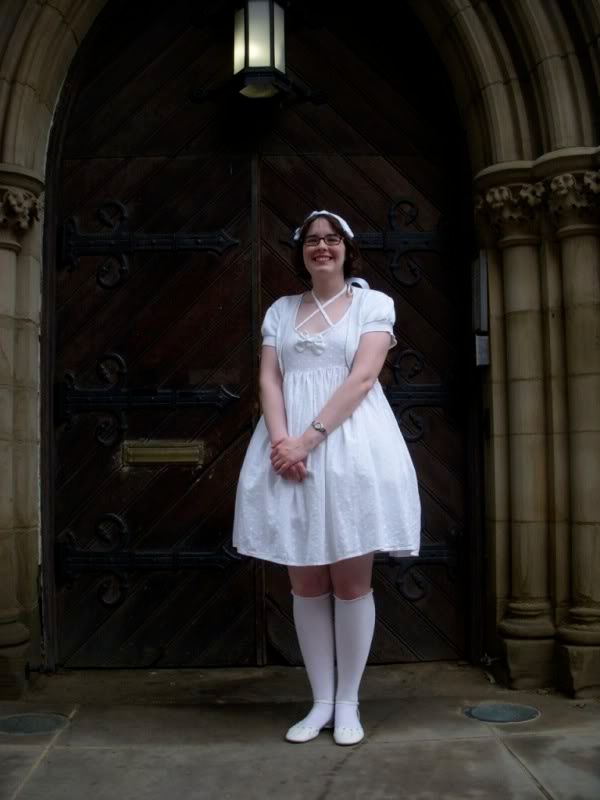 I turned the belt into halter straps and added detachable waist straps (they can't be seen from the photo) and I made a bow brooch for the front of the dress. The headdress is a rush job made of some leftover fabric and lace. The other accessories are an off-brand bolero, shoes and socks.