Attention lolitas!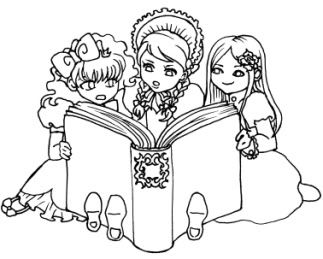 I'd like to introduce you to the brand new lolita clothing database...Lolibrary!

http://lolibrary.org/

What size is this JSK? What's the name of this print? What brand is this? Is the lace itchy?

Lolibrary seeks to answer these questions and more, by providing comprehensive information on every brand product available.

In just a few weeks, we have pulled together a functional database, ready for entries. The site has been designed so that you may register for an account, and begin submitting your own data!

We hope this will be a sanctuary for the history of lolita fashion, as well as an item review database; each entry will allow for comments.

If you've got X jsk from Brand Y, you can leave a comment with a picture of you wearing it, and complain that X jsk was much smaller than the site's measurements, and that the material was too thin. There's also a place for "owner's measurements" so that we can build up data on the actual sizing of products vs. what the brand said.

Content submission for anonymous and new users will be moderated in order to prevent spamming. Once you can prove yourself handy with the system, you can become a trusted user or "lolibrary contributor."

To learn more about using the system, go here:
http://lolibrary.org/faq

In the meantime, we will depend on you to submit data for older items. If you've got any information, measurements, photos, features, etc. to provide for an older brand item, we desperately need you to help fulfill our mission!

Please play around with the site, let us know of any bugs, and feel free to contribute! We've set up a forum for issue reporting on the right hand menu. We hope this will be a place all lolitas can go, whether it's for those of us just getting started, those who wish to make informed buying decisions, or those on a mission to find their dream dress.