With the lolita community wonderfully brought together through the worldwide web, I thought up this little video-based meme you can participate in if you wish to! :)
(I have always found it very uplifting not just seeing photos of lolitas from around the world, but also films and video!)

The meme is aimed more at people who wear lolita regularly or have elements of the "lolita lifestyle" in their lives, but if you feel that you can answer all the questions regardless- go for it! :)



QUESTIONS:


1. First, introduce yourself in your latest outfit!
2. Show off your lolita fashion collection!
3. Film your lolita vanity or desk!
4. Is your workplace or study lolita-themed?
5. Do you sleep in a bed fit for a lolita-wearer?
6. Where is your favourite place to be to feel a little more "lolita"?
7. What make-up do you use when wearing lolita fashion?
8. What not-so-lolita things do you enjoy in life?

You can see my video under the cut, but I will also add other people's videos to a list in this post if lots of people do the meme!



Here is my version of the meme. I'm kinda "derpy" and the lighting is bad (*also only has crappy Windows Movie Maker as editing software*)- it was still fun to make though!
But I'm sure you can come up with a much better (and shorter! xD) version! :)










Lolita Life Video Memes:
----------------------------------------------

chiaki_ayumi: Sweet, Classic & Gothic Lolita

enjyluvshisflag: Sweet Lolita

peachie_angel: Sweet Lolita

__: ???

__: ???













Also-
I've included some photos of my Lolita room from my video, because I get a lot of people asking about it in general, hehe!

My Wardrobe:




My Vanity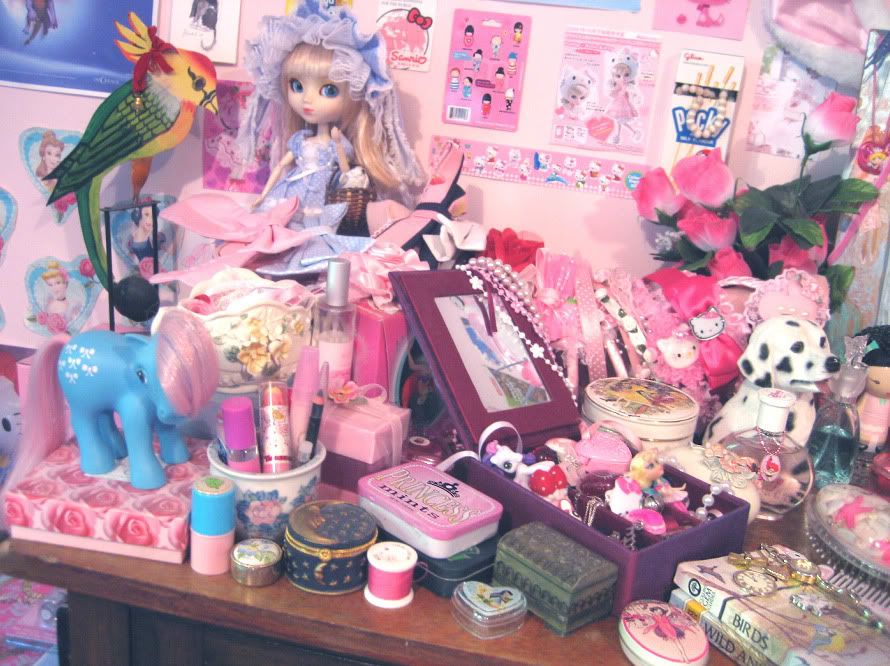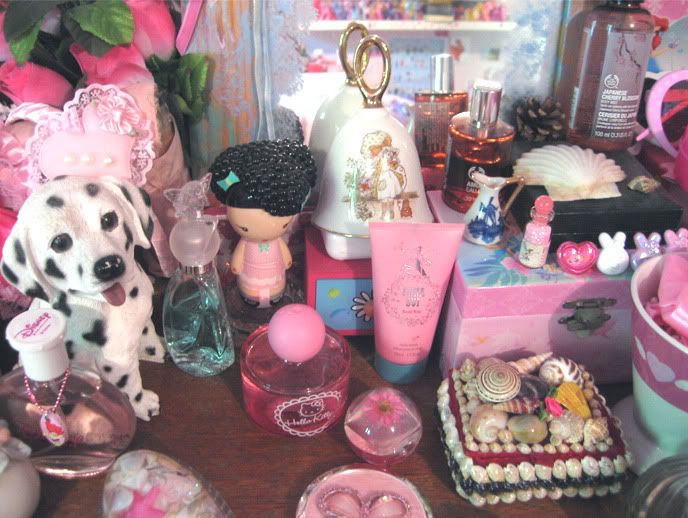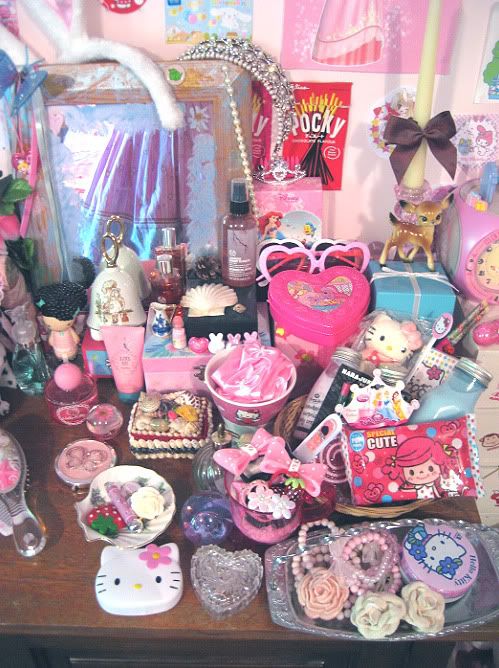 My Walls:
(includes pictures from some of my favourite artists:
Claire Belton, Emily Martin, CLAMP, Porcelina, and Macoto Takahashi.)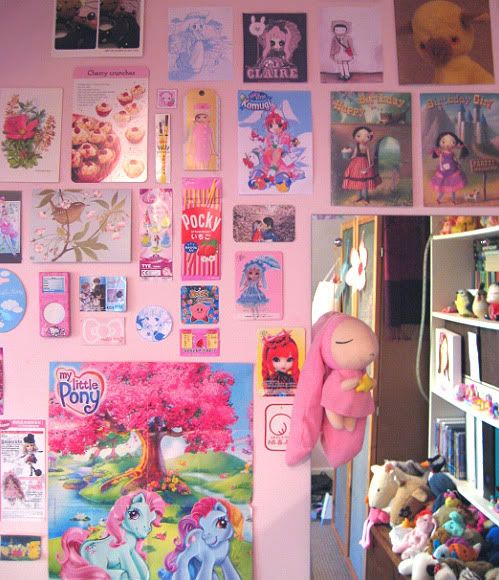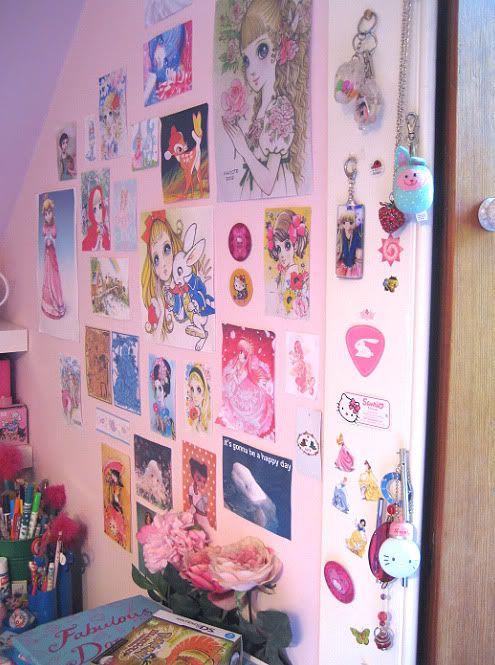 ^ on that second picture, there's a picture of a baby whale that a lolita posted up here to EGL on her aquarium meet photoshoot. (I'm sorry I can't remember your username :( )
I added the "It's gonna be a happy day" text to it and stuck it to my wall- the whale looked so happy it makes me smile every day! xD

My Desk/Shelves:
(Yes that is a Marmite jar. LOL.)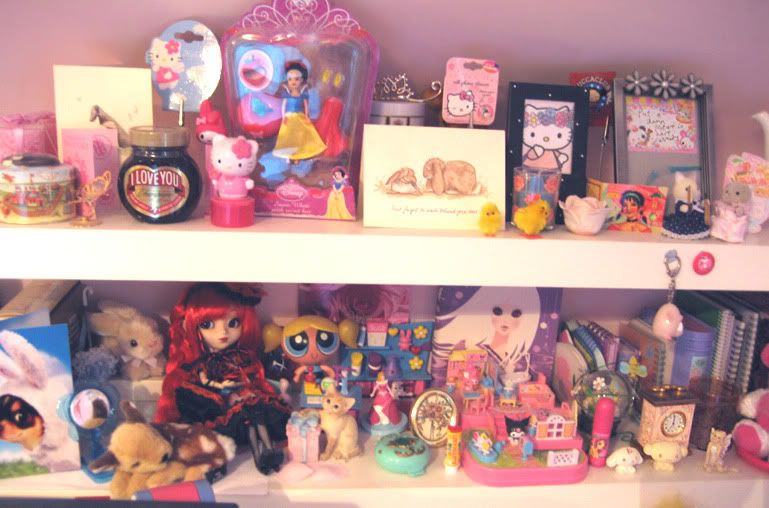 My Little Pony G3 Collection: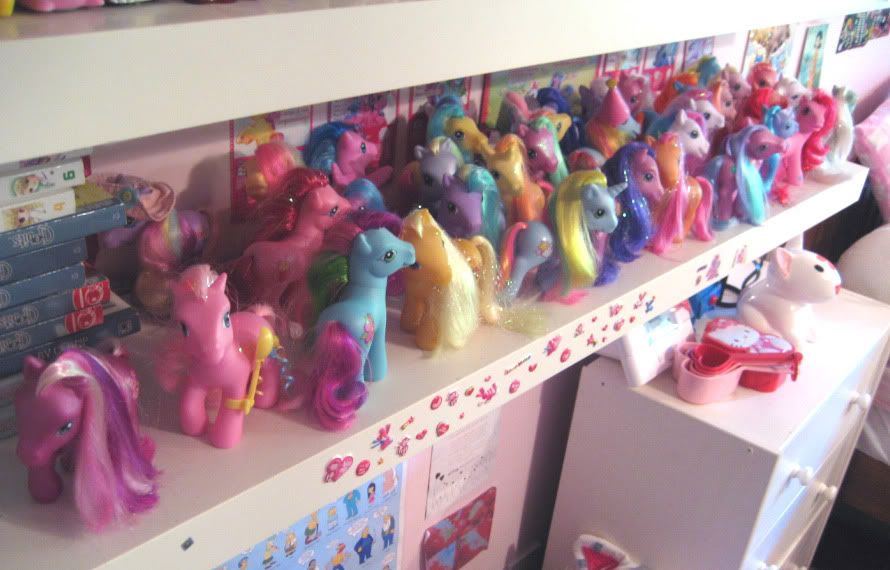 My Bed: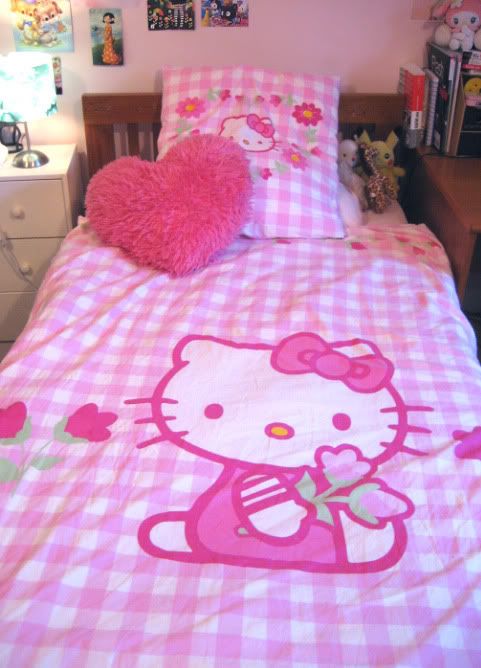 Anyway-
I hope you enjoy trying out this meme!! :) I can't wait to see your responses!!

Lots of love,
Peachie
xoxoxoxox