We had a small meet-up on 5th of june , and I'd like to share some photos with you. Since one of us (Gigi) had birthday a day before, we also had a birthday party!



A Cocoa-cola cake and a Baby bag shaped cake with raspberry filling. And of cause the sandwiches!



Girls arriving to the party :)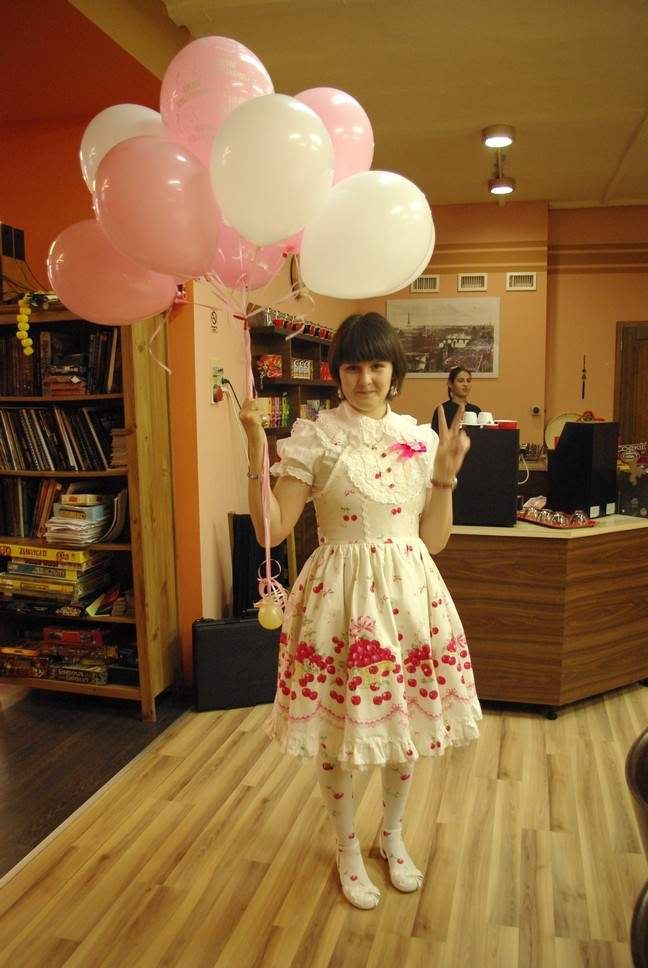 Our birthday girl!



We went to a nearby church to have a mini photoshoot...




All of us :)



Loo, Enshu, Orsusz



Elyon, Gigi, Nekohime



Nekohime (on the right) and myself (in flamingo pink)



Taking photo of taking photo... :D



Miku and Sayuichi



Kishi and Momo-chan



It was really hot, so it felt good to stand in the shades.



Girls running wild...



And a bonus shot...

Thanks for watching! Happy loliday to everyone!