vanityxaffaire and I hosted a loliday meetup on Saturday~

We had high tea at The Victorian Garden Tea Room, then headed downtown for some pictures and some more fun : )!!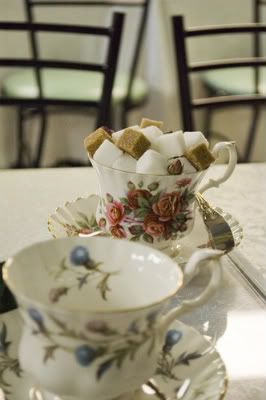 The tea room was so cute! Each person had a different tea cup and saucer set~




lolitas enjoying their food with their technology -- iphones and blackberries!!




lovely
swtgreentea wearing a Juliette et Justine Crucifixion JSK *0*~




gorgeous
the_mad_milash wearing Moitié accessories and Metamorphose shoes!
If you look carefully, you can spot the ribbons with crosses on her Moitié socks~~



kigaromaru is wearing Alice and the Pirates! She's defending herself against the WOLF!!



ripxvanxwinkle is wearing Dear Celine! TRVE KVLT NORWEGIAN BLACK METAL



starlyss is wearing Baby and Emily Temple Cute~ She is so cute :)!!




Our stylish limosine (not!!!)




Left to right:
vanityxaffaire ,
lonabear ,
karen_dp
swtgreentea
kigaromaru



swtgreentea and her lovely Alice and the Pirates headdress!



karen_dp decided to wear classic today, I think it suits her well!



starlyss and
ai_cheeky taking a rest to text and review photos~



starlyss showing us her Rugby pose!



ripxvanxwinkle is looking for the doorway to Narnia!!



paperflowers06 is taking a photo of
kigaromaru





Thanks for looking!



There are more photos from loliday located in my tumblr~



♥