A hat I recently bought at a dollar store! It was pretty cute to begin with, but I wanted embellishments that would match the color scheme of a dress I recently got from Baby. (Warning: just a bit image heavy after adding more pictures)

Before: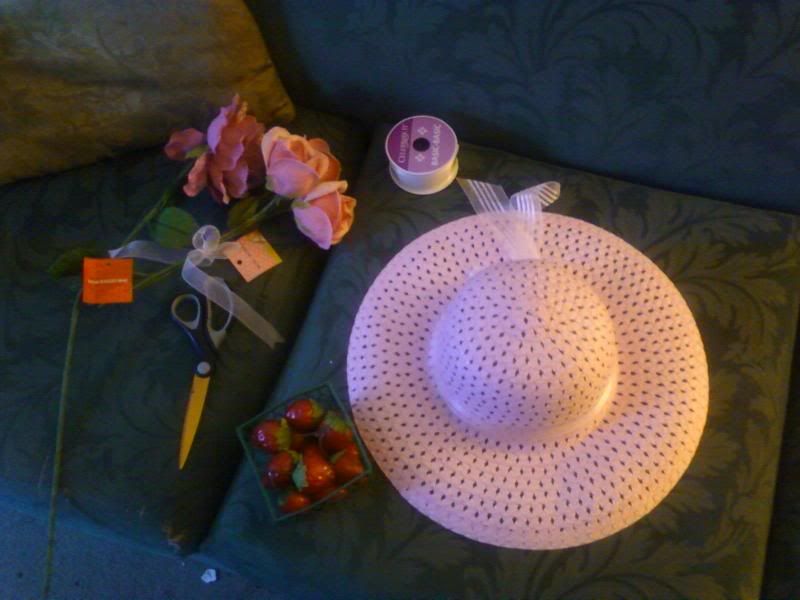 1 spool of ivory ribbon, fake flower, strawberries, and hot glue gun later: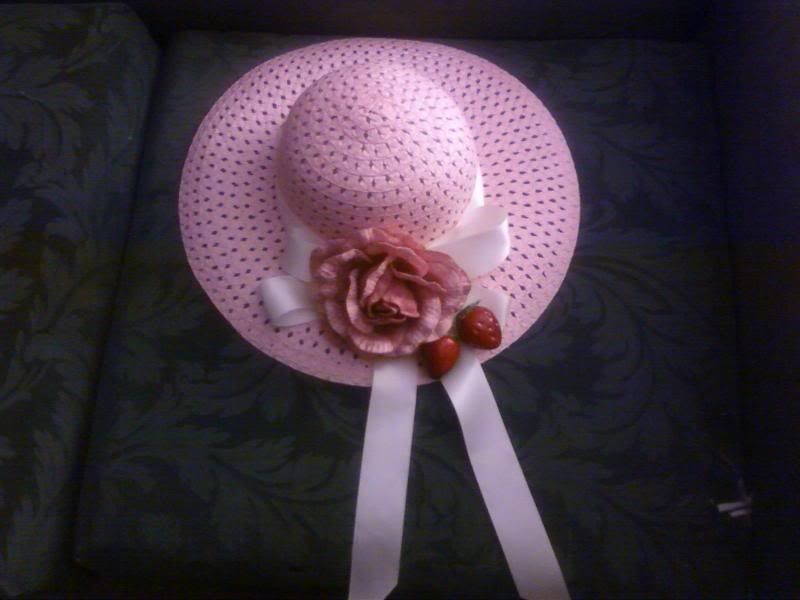 (Edit # 1) After deciding the long ribbons don't look as cute as I thought: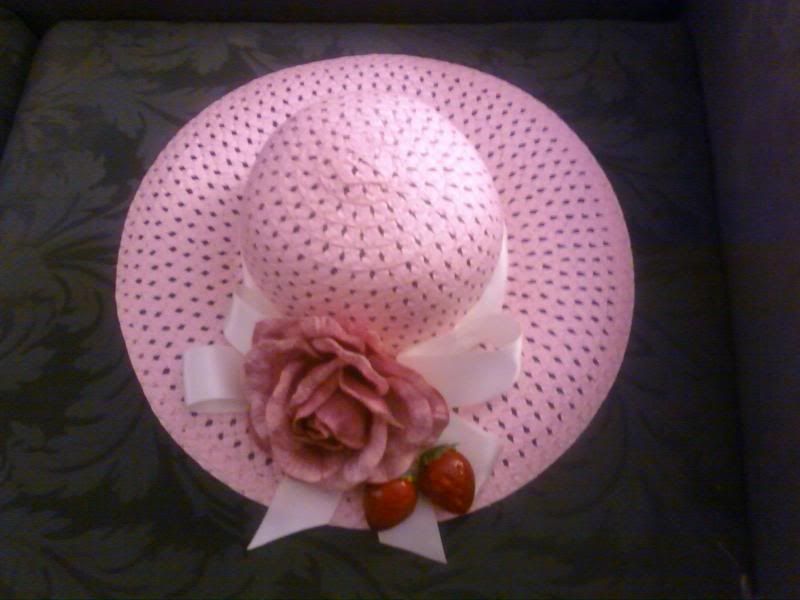 The hat became a bit heavy on the side with the flower and strawberries, I'm not sure if I want to put something stiff under the brim to stabilize it or not. Either way I am pleased with the results.

Worn (please excuse the camisole and weird expression):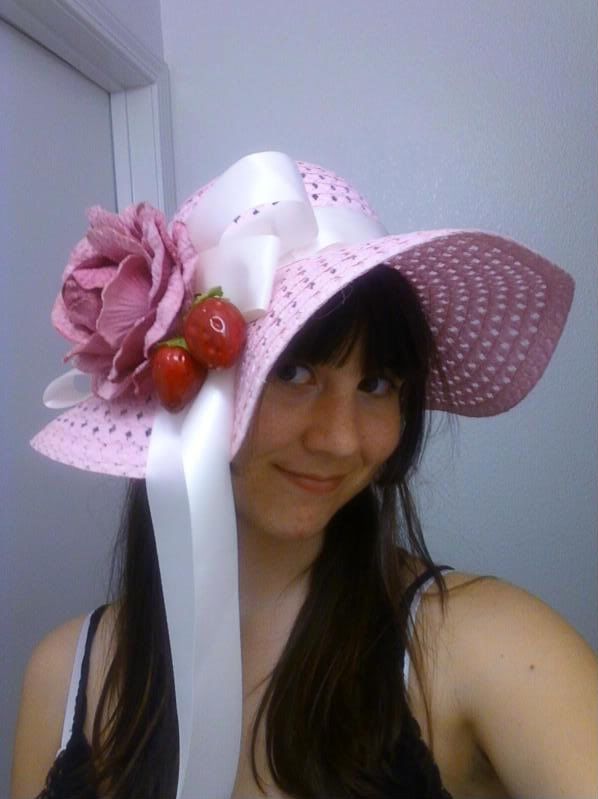 (Edit # 2) Worn after cutting the ribbons: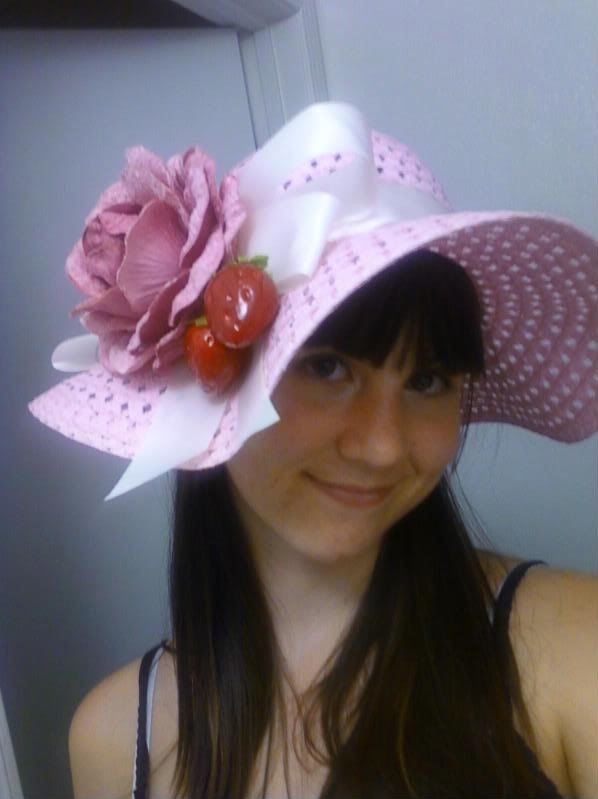 So overall cost:
hat: $1
ribbon: $3.99
flower: $1
strawberries: I bought them a while ago so I don't really remember.

Basically I was able to make an okay hat cute for under $10!