I recently bought a pair of shoes and a bag with Qutieland's help, so I thought I'd give both these items a review.

1. Qutieland. Their service doesn't really need introduction. They were efficient and quick to reply. I was a bit disappointed with the high shipping price, but it's not something THEY cold help. So, I give them 10/10 for their service.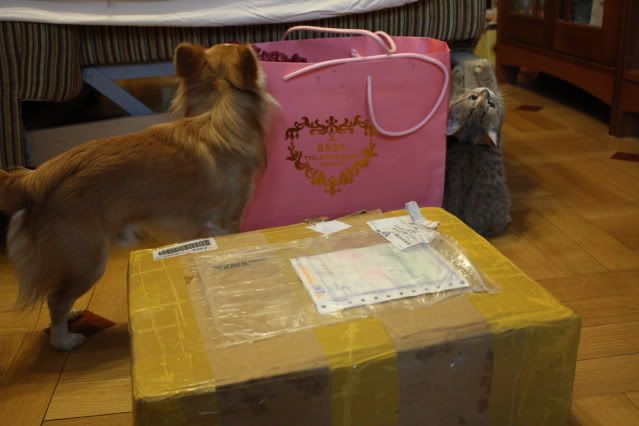 The items were nicely packaged (Sorry about my pets in the background, it's near impossible to take a picture without either of them getting in the way xDD)




It looks like wrapping paper, but the bag is actually wrapped in plastic and rather sturdy one at that.

2. An*tai*na shoes. I initially wanted a pair of mint tea parties to go with my Meta's Jewelry Butterfly, but they were not available, so I settled on these.

The shoes turned out to be so big each was packed in a separate box! And here I always thought
herajika was exaggerating how tall they were!




The clasp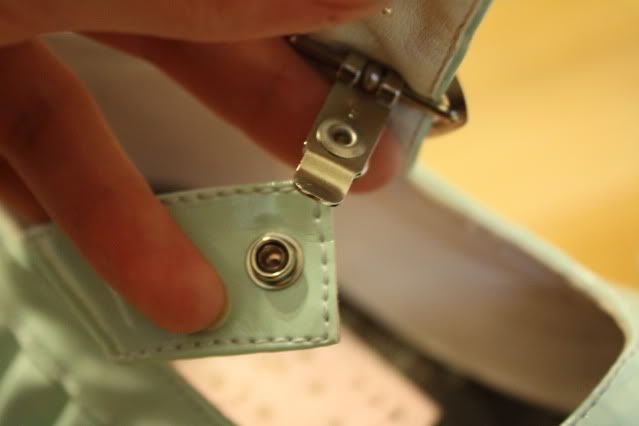 The back seam




The shoes seem to be of high quality to me. The seams are even, there are no noticeable loose threads. Whether walking in the will prove to be impossible is yet to be seen, but the quality is 10/10.

3. Dream of Lolita star-shaped bag. I didn't have the money when AP bags were on sale, so I thought this was the perfect opportunity to get one to go with my Starry Night Theater.




I was surprised to see it was made of patent leather. Now that I look at the stock photos, I can see it is clearly, but still. Not that I'm against patent leather, I just don't like shiny materials, and it seems to me any damage will be much ore noticeable.

However! The quality of the item is top-notch! There is a secret pocket and a pocket for a cellphone, which I am very glad about! Also, the sides of the bag are rigid, so there's little to no danger of the points of the star bending.




Zipper. It would have been infinitely better if the zip was star-shaped, but one can't have everything xDD;




Quality 9/10 because I expect the patent leather to be damaged soon. If not for that I might actually wear this bag with my everyday clothes - it's big enought to even fit a pocket book in it.