This week we launched our new Atleier collection over at Candy Violet and are doing things a little differently this time around. All the designs are available in any size and any color, to be sure that the dresses people want are available in the colors and sizes they need!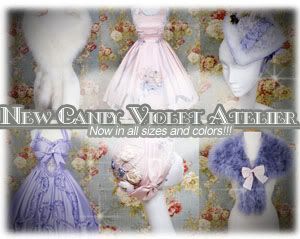 I few people might recognize these pieces from the

Fantaisies dans le Monde Des Rêves fashion show yesterday




This selection is all about formal wear with a lolita twist, and lots of hand detailing. I hope this is a direction that will work.