Not 100% sure if this is appropriate for the community, but I made this "after image" optical illusion with a Twinkle Mermaid ad that I thought was cool enough to share. Here are the instructions:
While the Orange x Green picture is displayed, stare at the large black dot in the middle of the image between the two girls. In a few seconds the image will change to black and white, BUT if you've been staring at the dot, it will appear to be in full-color! Try it out!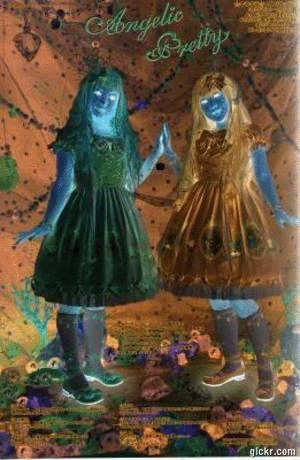 I hope you liked it!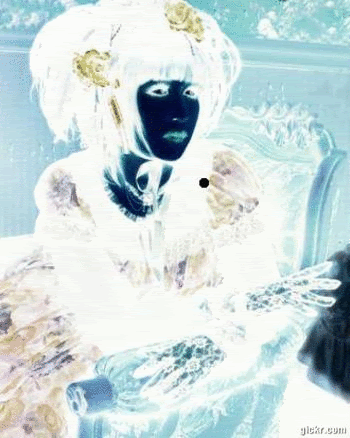 EDIT: I added another one now! This one is for the Gothic Lolitas (and that includes me)!