Since, I have promised to do this theme. Here is my "What Have You Lolified?" post. Pictures below the cut.

I have lolified my pet dragon, Valentine, into a frilly dragon.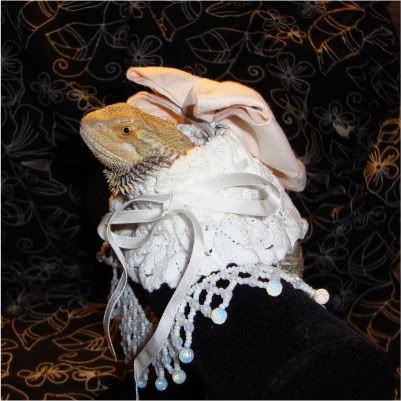 Detachable Bow:
nina_tsukiko
Wrist Cuff: Baby the Star Shines Bright
Necklace: Whimsy Wearables on etsy

I originally was going to make a tiny jabot to put on him, but I didn't really have the material on hand to do that. So, I threw this together.

Here is a close up.




And here is a more natural shot taken, while he was on my hand.




He actually was very cooperative and patient with me. As you can tell, he was not upset at all. .

Here is a bonus NSFW i.e. naked shot of him, shortly after.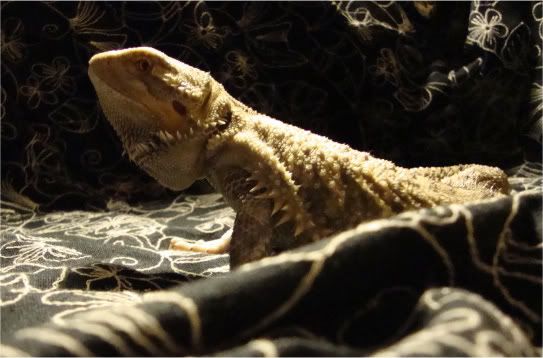 And, at this moment, he's passed out on one of my pillows on my bed.

I hope had in some small measure, entertained you for the night.