I couldn't resist. I love my room so much. C: Three guesses as to what my favorite color is...

Welcome to my room!



Here is where I spend most of my time. D: I built the computer myself. :D It has a big strawberry sticker (drawn by me) on the top and a million purikura and AP stickers on the side.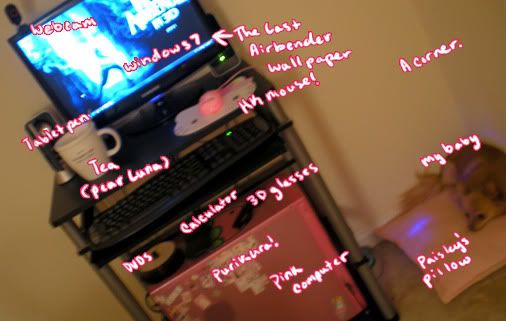 And this is is where my dog spends most of her time. xD She sometimes snorts in her sleep.



This is where the magic happens.



It's a little boring over here. I'm going to hot glue roses to my mirror to spice it up...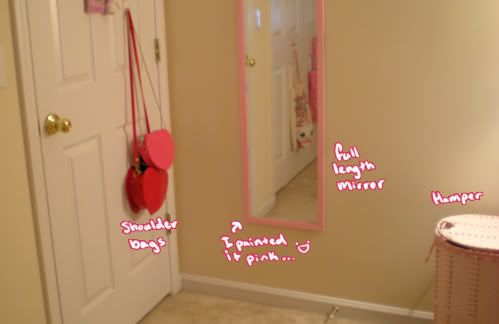 Moving Oooon...



My dresser/vanity. *u* This is where I keep most of the things I love. Probably the most meaningful part of my room.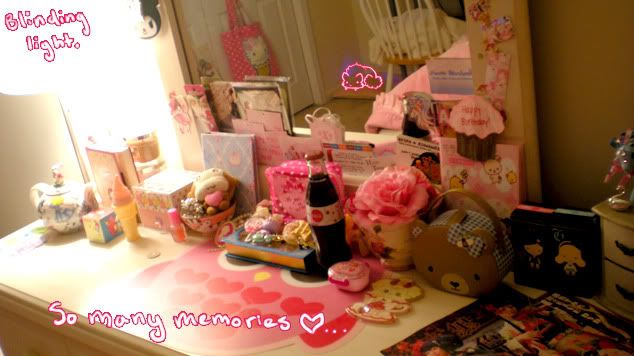 A closer look.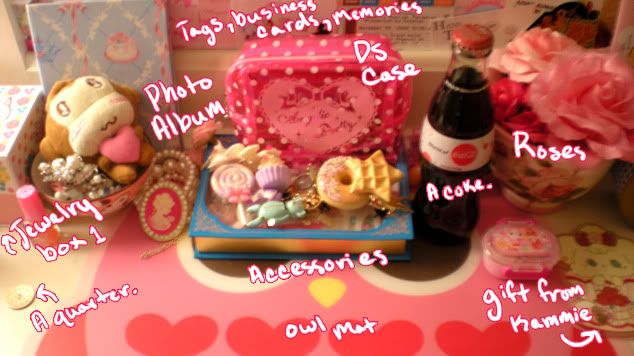 And the Pièce de Résistance! It has little diamonds on it. :B



Ayup. that's my room. Any of the local lolis are welcome to visit. ♥ We can watch movies. I have many.



Thanks for looking! Hope you liked seeing it as much as I liked putting it together. ♥