I wanted to share something a little different with you guys!



I started wearing lolita just over a year ago, and because I chose to follow the classic style, I felt pretty confident about wearing it to work (the library at North Georgia College & State University).

Well, my director loved all the clothes so much, that she had me pose for a poster in one of my ETC dresses!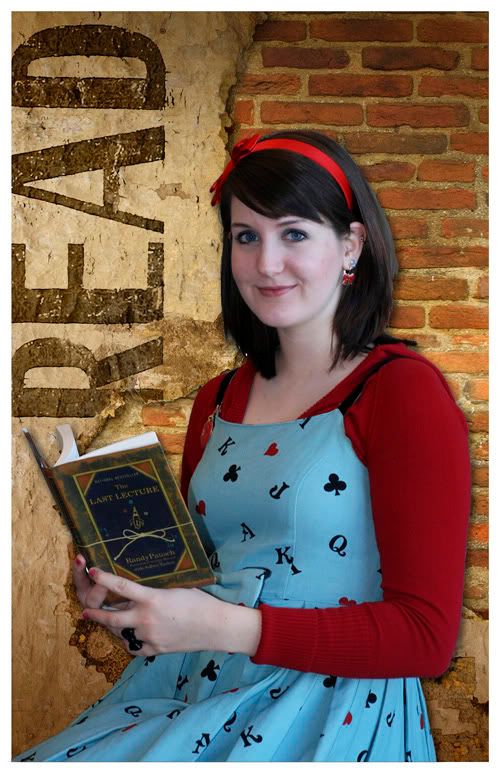 You know those "READ" posters? Well, certain people were chosen to be placed in that sort of format to represent our school's "common reader" -- the book freshman are required to read. This upcoming year, they chose "The Last Lecture" and asked me to be on a poster because I was the editor of the student newspaper, The Saint.

I'm just so glad to see a warm reception of such an eccentric style; it gives me hope that I nearly always get positive remarks and can't recall a single vicious response.

Of course, it's a little embarrassing -- they're sending this picture as a postcard to all incoming freshman, handing out bookmarks of it, and posting the poster all over campus. It's a lot of attention to handle (I'm glad I work in the back!).