YoyBuy.com Review

Some time last year I found a link to a taobao shopping service through a search on egl. It was only mentioned once, so I was hesitant to try it. By the time I mustered the money and courage enough to try it the owner said he was closed, but he directed me to a friend of his that works at yoybuy.com.

Communication 5/5: Everything I ordered had to be custom sized, but at the time I was not aware of which sellers were willing to make them in my size. I gave her a very long list of things and enough questions to ware anyone's patience. But she talked me through it and updated me when ever anything changed. When one of the items did not fit she was more than happy to do what she could to help and offered to take it back and contact the seller. For my own reasons, I decided on keeping it, though it was nice to see that they were ready to help.

Packaging 4/5: The packing was a little hit and miss. My things were shipped in two separate boxes. The first one which contained one of the three blouses and all three of my shoes were packed well. Everything was bagged, individually wrapped, and layered with paper. The second one had my two blouses rolled up together in the plastic they came in in a very narrow shoe box that was cocooned in tape. The blouses came out fine, but I was still a little perturbed. My pictures of when I received the packages were lost unfortunately lost.

Shipping 5/5: As soon as the first items arrived they gave me the option of having the items shipped out a head of the others. I said yes to this and they sent the tracking number about two days later.

Over All 5/5: I quite satisfied with their service. Whenever I had a problem or was confused by something, it politely explained it to me. I was kept up to date on the status of all my purchases and everything was sent and received without a problem. I have every intention of using them again.
____________________________________________

HMHM Review

Here are the stock photos. With the exception of a few details, what I received was accurate to the image. I was charged 50yuan more per blouse to have it made to my size which I didn't think was so bad.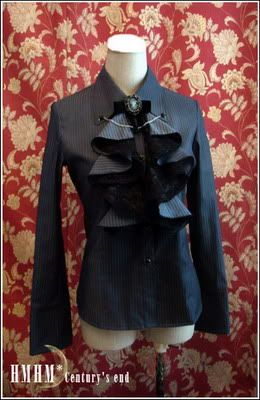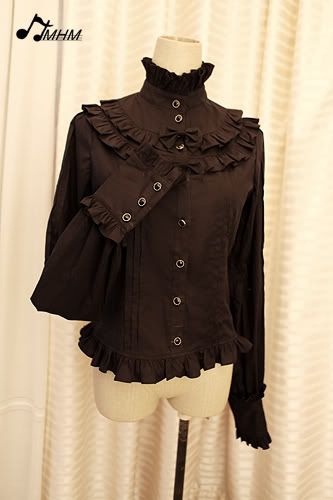 My Pics: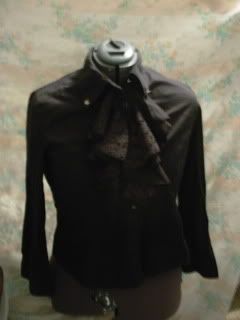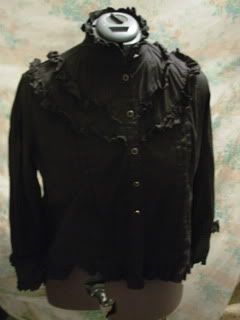 Material 3.7/5: The fabric was decent. It wasn't the best stuff, but it wasn't thin and it was soft. The buttons are really cheap though. After about two wears one fell apart and another broke in half. But they send along about six extras per blouse, so easy fix I guess. I was disappointed that the pinstripes in one blouse weren't as prominent as it seemed in the stock photos. They were technically there, but you really don't notice it unless they are pointed out.

Construction 4/5: All seams were sewn and serged. There were no stray threads or any seams left unfinished. The buttons were a bit loose for my taste, but they were sewn with a heavier thread and none have fallen off yet. The fit was good. It was a bit bigger in the waist then I would have liked, but areas I normally have a problem with when I get custom stuff (sleeves, bust, and collar) fit perfectly.

Seams
Button

Blouse 1
collar
cuff

Bouse 2
Cuff



Over all 4/5: It was a good product over all. I would consider purchasing from them again.


____________________________________________________________

KidsYoyo Review


I originally was under the impression that it would be more of a light blue, but it turned out to be a more minty blue. Strangely enough it smelled like mint when it first arrived. O_o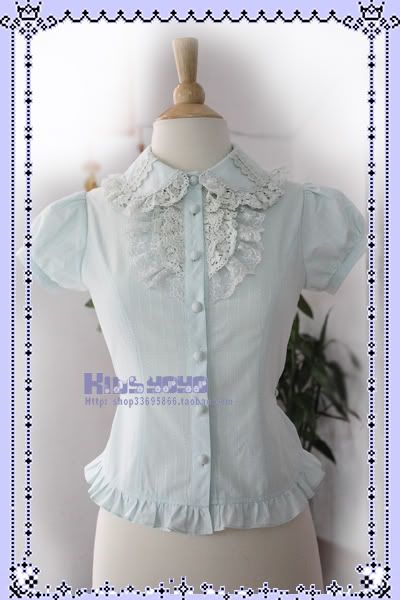 My pic: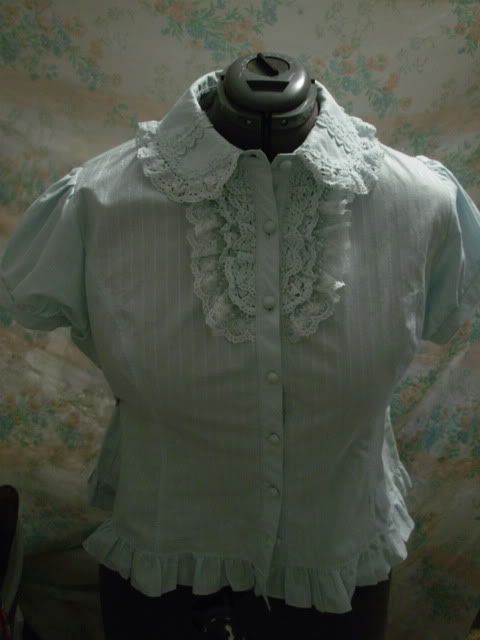 Material 5/5: I was really impressed with the materials. It is made with high quality shirting. Both the cotton lace and the embroidered lace were very nice. The covered buttons were sturdy and properly covered. No complaints at all.

Construction 3/5: The seams were not only sewn and serged, but they were also sewn down again. Every last one. They even put this neat little snap between the buttons on the bust to protect it from gaping. The overall construction of the blouse was wonderful. But I give it a three for the simple reason that I couldn't even wear it. The bust and the arms were both an inch and a half to small.


Blouse
Seams
Lace
Snap
Back
Fabric Closeup


Overall 4/5: I was impressed by the construction and materials, but terribly disappointed by the fit. I would imagine others buying from their preset sizes would have better luck than I did. I'd be willing to give them one more shot just because of the material.


______________________________________________________

lolita日本时尚名品女鞋折扣店 (lolita famous Japanese fashion shoes discount)

http://shop33915487.taobao.com/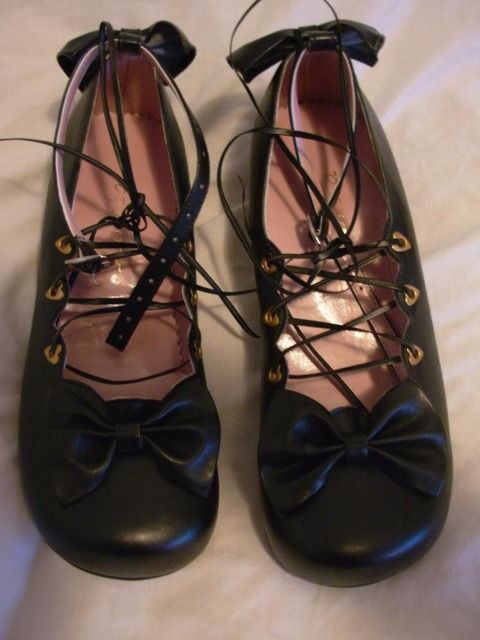 Side
Back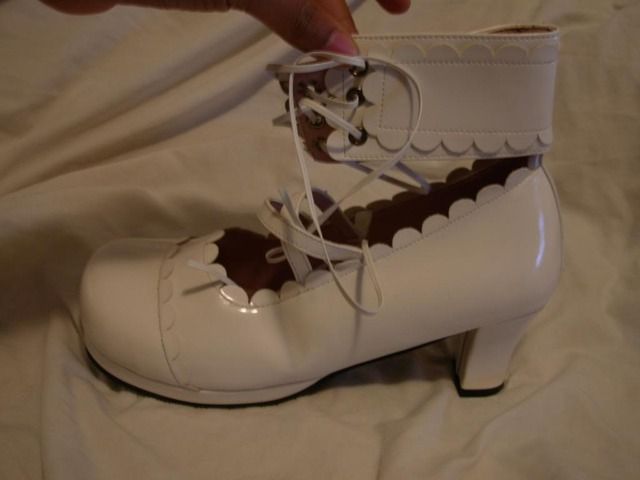 Front
Bottom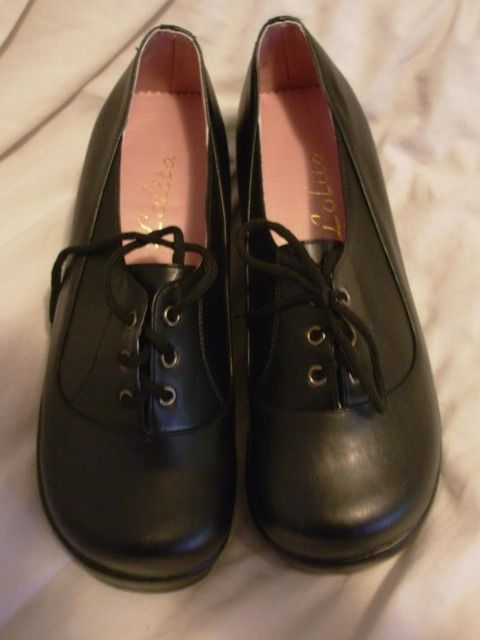 Side
Back


Quality 3.7/5: They are all pretty basic in their detailing and construction. Cut out and scalloped edges were a little rough. The sole scuffed up my floor pretty badly. They are very light and didn't strike me as something that could take any heavy use.

Comfort 4/5: I bought them in the wrong size. No ones fault but my own. I told them this size and that's what they got me. But they did fit a friend of mine and she said they were very comfortable.

Overall 3.9/5: The quality is ok. I would recommend them as a closet filler but not as a heavy wear shoe.But a plus is that they do make larger sizes.