Hi everyone!

I was going through my skirt drawer late last night and I noticed that I had these. Dunno how I got them but I thought with maybe a few tweaks if needed, they could be incorporated into an outfit. Apologies in advance if the picture qualify is a bit lacking. My regular camera decided it wanted to break itself so I used my old one to take these.

[Edit] Worn pics added!



This is the first skirt. It has a high-waist that is fully shirred and elastic.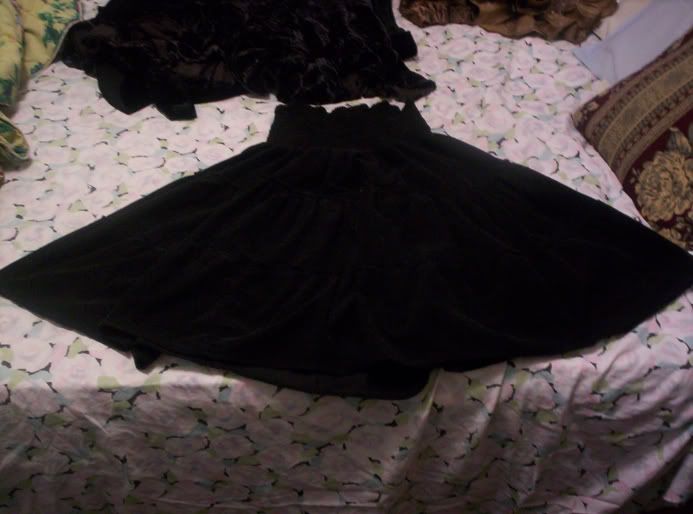 Close-up of the waist.




Close-up of the skirt's texture.

The material itself is light-ish. I think with a good petti it could work...


This is the next skirt. Not too sure if people can make it out but the colour of this skirt is a dark, rich brown. I also have a matching one in black. The material is velvet.




It's kinda hard to see in the pic but it's fitted at the top but flares out in a pattern that can be described as pleated scallop-y (?) almost. I'll try & get some better pics later if needed.

[Edit]Here's a pic of the first one worn.



This is the velvet skirt. It's the black one but the style is the same.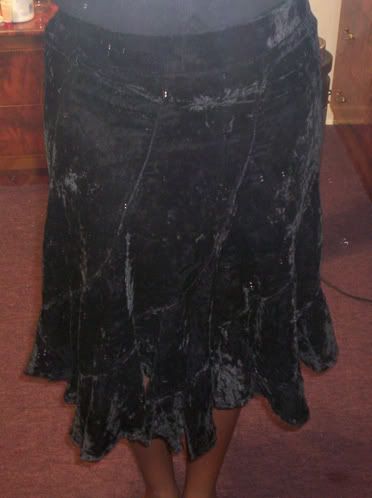 Again, sorry about the picture quality. Out of the batch I took, these ones were the best :(