I was at Savers two weeks ago looking for clothes for work, but instead I found...

On the dress rack I saw this white eyelet beauty. Immediately I tried it on, and it fit perfectly, so I took it home.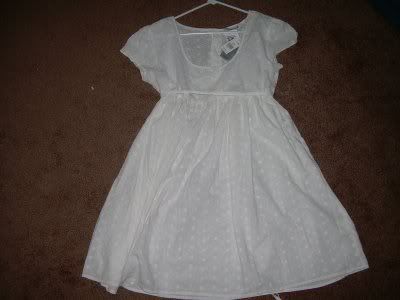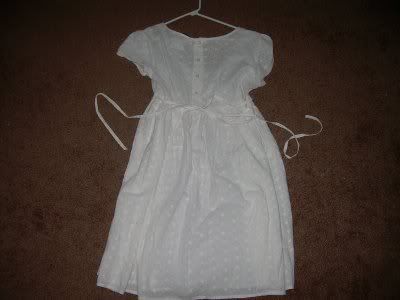 Like many clothes found at Savers, it still had its original price tag on, but this price tag read £8.00! How did it end up all the way in New Hampshire?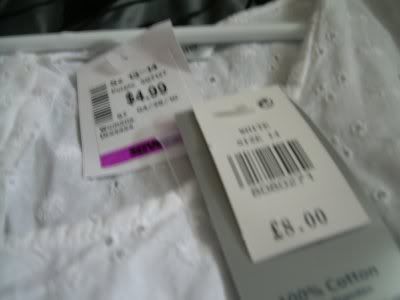 I tried it on at home, after putting a petti underneath, and it seems to give a pretty nice poof.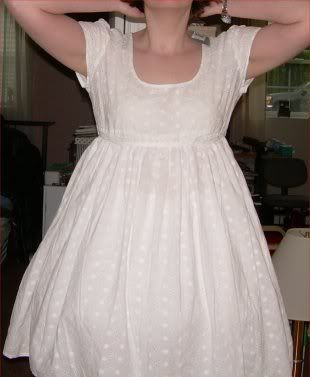 This is the back.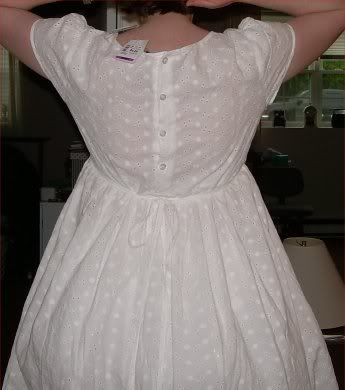 I am not wearing this dress as is, but I am going to modify it to give it detachable waist straps, a bow in the front, and the long slim belt is going to be turned into halter/choker straps (the ones that criss cross around your neck; I don't know the technical term.) Unfortunately I can't find the exact same fabric, so I'm going to have to use a similar eyelet.