---
I bought
THIS
wig from Giantang2050 and if you look below you shall see what I received~
---
QUALITY
: 5/5
The quality of the wig is top notch, the bangs are very thick as well as the whole wig in general. It fits very comfortably on my head, but I have not worn it for longer than an hr. yet. I do not think it will cause discomfort in the future though.
-
SHIPPING
: 3/5
I knew shipping would take "Up to 30" but it ended up taking around 33 days to arrive. I can't complain to much since shipping is free.
(Please note I did purchase around the volcanic ash problem, and though I do not live in the U.K. it could of put a hold on my shipment. It ships from HK and we have ordered from Qian before and it took only 10 days.)
-
PRICE
: 5/5
The cost of the wig was a mere $17. It was definitely worth it. As I said above it is free shipping but the time it takes to arrive is between 10-30ish days.
--
Look like the image
: 8/10
I ordered this via my friend so when she took pics of it for me when it arrived I didn't think I liked it at all. But when I seen it in person it did have a similar feel as the one pictured. I knew because of the image they supplied it wouldn't be 100% like it. I have to say the only slight difference was in style and a bit of length.
Please look below for the photos~
---
Wig I purchased: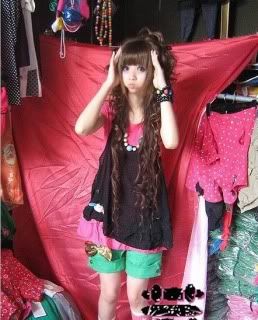 (Bigger view on the shop's link)
---
Wig I received: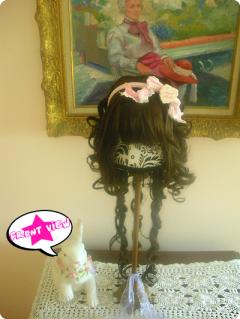 |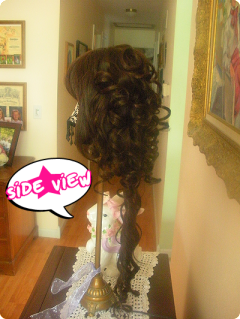 |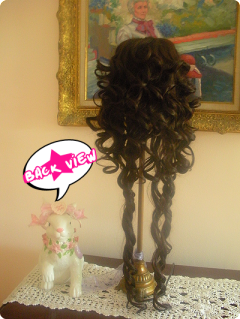 ---
Back view worn: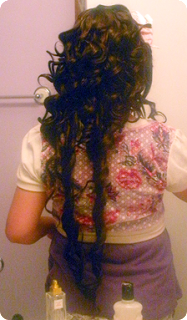 (I had already separated the wig into two large curls to rest in the front, so it remains two large curls now if i push it to the back.)
---
Side view worn: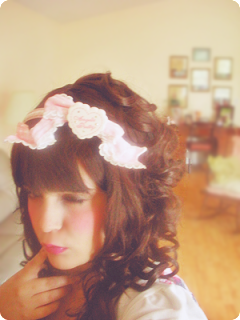 ---
Wig in natural light:
---